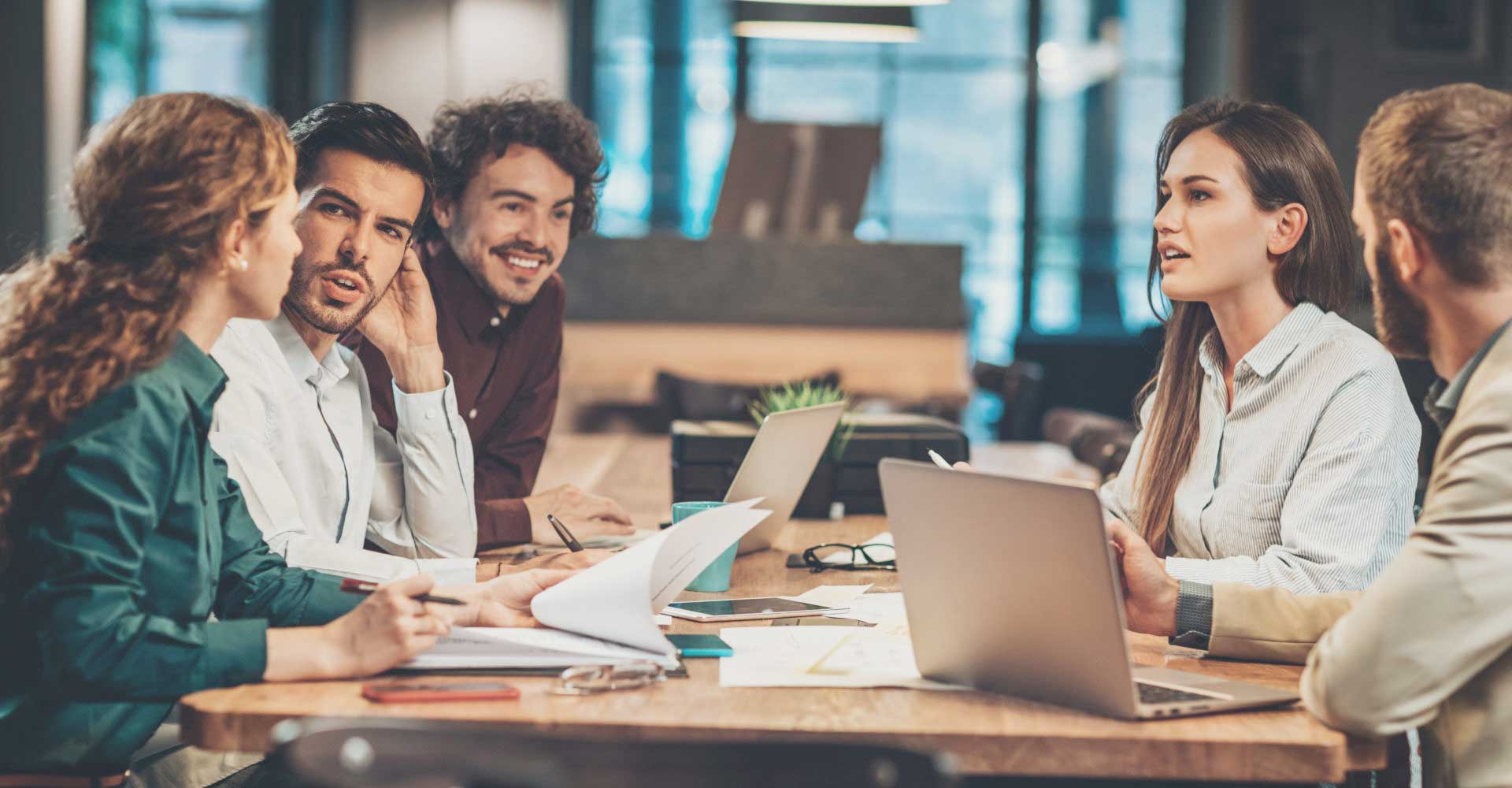 Event Marketing: Strategies, Tactics, & Need-to-Know Trends
We hear it over and over again: young people are much more likely to spend their money on experiences than they are on products. That's why millennials are sometimes referred to as "The Experience Generation." But what if you happen to be one of the many, many businesses that sell a physical product or service?  Enter, event marketing.
Live events and trade shows have the ability to transform a consumer's perception of a service or product in a lasting, meaningful way by turning that service or product into an engaging experience. Event marketing breaks down barriers and brings your company face-to-face with potential buyers. According to the event marketing institute, "Seventy-two percent of consumers say they positively view brands that provide quality event content opportunities and experiences. A larger percentage of consumers (74%) say engaging with branded event marketing experiences makes them more likely to buy the products being promoted."
So, what exactly is event marketing? It's simple. Event marketing refers to any branded event, including immersive digital engagements. As modern buyers are bombarded with pitches and ads from every angle, brands are struggling to find creative and meaningful ways to connect with their audiences on a human level. When done correctly, event marketing harnesses the power of human emotions in order to create a lasting, memorable impression of a service or product. And with the average attention span of today's consumer being 8 seconds (seriously, that's almost as bad as a goldfish) a lasting impression is more valuable than ever.
Once reserved for big companies with big budgets, events are now an essential part of any marketing mix–and more affordable than you might think. If you fail to include event marketing in your overall strategy, you may struggle to connect with your customers, and as any marketer knows, bad relationships are bad for business.  
So, how do you build events that further your goals while entertaining your picky, impatient audience? We've put together a helpful collection of trends, tips, and strategies that can help you get started.
Tips and Tactics for Event Marketers
Remember, just because you build it, it doesn't mean they will come. The success of your live event depends on laying the groundwork beforehand and following through during and after the event. Here are five tips and tactics that can help you get a better return on your investment.
Utilize Your Sales Team as Much as Possible
Contrary to popular opinion, live events give salespeople a great opportunity to put their customer "expert" status to good use. Today's attendee (especially the millennial attendee) wants to talk to a real person, one-on-one, so a sales team needs to be prepared to deliver relevant information by partnering with the right event marketers.  The event marketing team, on the other hand, needs to create an impactful exhibit experience that naturally leads people toward a genuine interaction with a sales rep in order to reap the rewards of all of their hard work. Working together can make your efforts go further.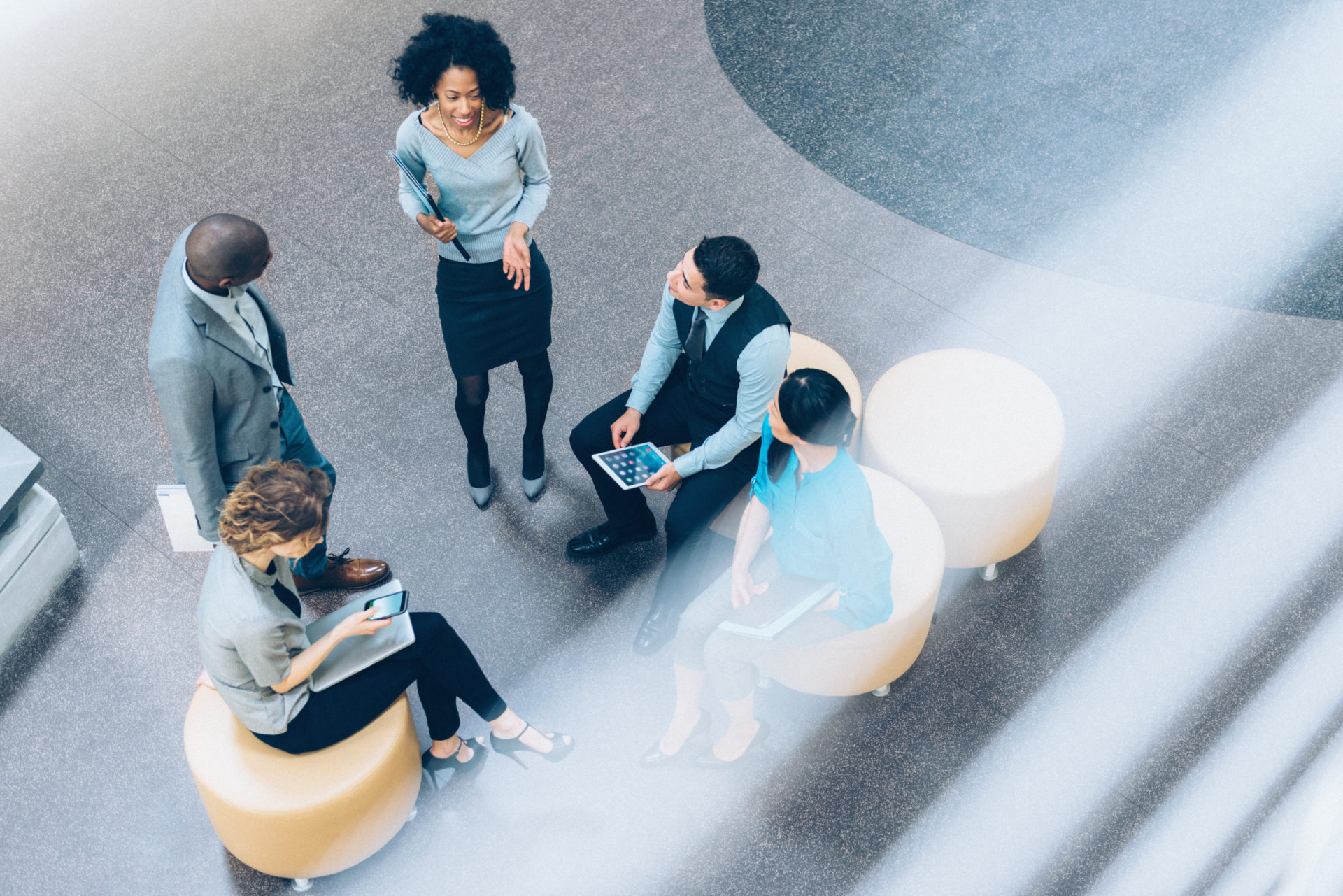 Keep Your Budget in Check
Sometimes reaching for the stars is just too much. If you're a small or mid-sized company with a modest budget, you don't need to create a multi-million dollar show-stopping event. Targeting the right people with an authentic experience is far more valuable than blowing your budget on all the bells and whistles.  Apply value engineering to your trade show budget in order to determine the requirements of a project for the purpose of achieving the essential functions at the lowest total cost.
Amplify Your Reach on Social
Did you know that 98% of consumers create digital or social content at events and experiences (and 100% share the content)? Since mobile has emerged as a key bridge linking physical and digital experiences, it's more important than ever for event marketers to give attendees a reason to engage. Be it a fun, photo-perfect booth, an unexpected concert, or a more advanced and immersive social component, encouraging your audience to amplify your event on social media is more critical than ever.
Consider Your Customer's Journey
Marketing data can only tell you so much. In order to design an impactful live event, you're going to need to put yourself in their shoes. Remember, trade shows and live events can be overwhelming and even daunting for attendees. More of the same, no matter how big and impressive, is just going to blend into the background. Consider your customer's journey before you start planning. Make sure your communications relate to each other and your pre-show activations so that the attendees are left wondering…what's next?
---
Three Need-To-Know Trends in Event Marketing
So we've covered the basics. But like any good marketer, you want to know what's hot, what's now, and how you can not only keep up with the pack, but blow it away. Here are three trends in event marketing that can help you amplify your results.
Incorporate Social Media Influencers
Tapping into a targeted, pre-existing audience can help your event gain traction fast. And no, we don't mean paying a Kardashian to retweet your invite. With thousands of social media influencers to choose from, finding someone to help amplify your reach is easier and more affordable than ever. Don't believe it? Here's some proof. When Emirates realized that a travel blogger was flying their airline, they jumped on the opportunity to upgrade him to first class. The organic content he created during his flight experience reached more people and had a greater effect on their future sales than their paid efforts with A-list celebrity Jennifer Aniston. You can guess which one was most cost-effective.
The lesson here is that it may be worth your while to consider investing in someone whose primary social channel is one that your audience uses most. A travel blogger was a far smarter investment than a TV personality because it was targeted and personal. Promoting your event doesn't take the biggest name, it takes a smart partner. Research people with a following who feel connected to your industry, or your cause. Digital has opened up many doors for creative, talented individuals to gain fans and followers, so think outside the box beyond the traditional celebrity route.
Not sure how do that? You can start by leveraging your network of contacts to see who they follow. Chances are, there's someone perfect for your brand and your event that won't break the bank. Reach out to them and get the ball rolling. It could end up being a very lucrative relationship.
Make Your Event Sustainable
Green exhibits and events can be both a selling point for your customers and a point of pride for your business. As today's consumer becomes more eco-conscious, creating responsible events with less waste is more important than ever.  Historically, budget limitations have discouraged businesses from investing in sustainable, and often more expensive, options. But today, the need to be smarter and more economical is absolutely essential.
Try Immersive Technology
Modern immersive marketing technology now offers a wider variety of compelling, realistic, and relatively affordable options that deliver deeper and more realistic experiences to every generation. From demonstrating your product through augmented or virtual reality to 3D mapping projections, immersive marketing has the potential to transform your branded event into an inspirational, totally unique experience.
---
Event Marketing Big and Small
Don't be intimidated by big corporate events. The term event marketingencompasses many different types of activations, both big and small. Although they all share some common characteristics, each one has its own strengths and challenges. Here are some of the most common types of event marketing. Reviewing these top categories should give you an idea of which kind of event will be most beneficial to your business.
Budget-Friendly Events
Budget-friendly doesn't mean cheap. In fact, if you're trying to do more with less you should consider an event that allows you to connect with a targeted group of people, instead of trying to do too much on a limited budget. Here are some examples.
Trade Shows and Expos
First, there are trade shows, a commonplace and extremely successful type of event marketing that brings professionals from a single industry together under one roof. Trade shows provide small businesses with an amazing opportunity to promote their product or service to a pre-approved group of people for a relatively small amount of money. In these live event settings, it's essential to build a booth or exhibit that attracts potential customers and encourages conversation. Need help staying on track, here are some tips on how to get more bang for your buck.
Workshops and Seminars
Facetime is everything. And what better way to get face-time with your customers than with an intimate workshop?  Sharing your expertise on a particular subject not only allows you to demonstrate your company's extensive knowledge, but it also gives you a chance to connect with industry professionals. Plus, wowing your audience with an exceptional demonstration and broadcasting it on Facebook Live can extend your reach exponentially while helping you create strong video content for later.
Digital Events
Digital live events are a great, and often a cost-effective way to connect with your audiences near and far. Here's a perfect example:
MC²'s collaboration with Nokia Bell technology and British singer Beatie Wolfe, created a digital live event to promote the release of Wolfe's album, Raw Space. The Raw Space event was the world's first real-time, 360-degree streaming experience. Using augmented reality within Nokia Bell Lab's completely silent anechoic chamber, MC² built a fully immersive, multi-sensory live stream that brought Beatie Wolfe's audience into her album in a way that neither digital music or live concerts had done before. All digital, but thoroughly moving. If you're on a limited budget, you can create a digital experience for less than you think.
---
Experiential Event Marketing
Unlike the smaller, more intimate events mentioned above, experiential marketing events focus more on the consumer experience.  If you're organizing or participating in a larger event, consider the following ideas.
Festivals and Parties
While trade shows and expos are often associated with a more serious audience, festivals and parties are inherently fun. People in attendance will likely be more receptive to your event ideas since they're already in a positive mindset. If you can associate your brand with the energy and enthusiasm of a pre-existing live festival, you've already got a foot in the door. If you can solve a problem that the festival hasn't, you're one step ahead.
HUBweek is a festival that celebrates innovations in art, science and technology. As such, it was the ideal venue for Toyota to announce their new Prius Prime hybrid electric vehicle and its hydrogen-powered Mirai. Wrapping the Mirai vehicle in chrome and centering it atop a shipping container in the middle of the festival made their eco-friendly innovation the centerpiece. Once inside the container, Toyota wowed their guests with a complete outdoor lounge that offered respite from the festivities with charging tables, show-stopping VR experiences and a wealth of information about a cleaner future. The exhibit was not only relaxing and fun, it also challenged visitors to become more environmentally aware, building a strong association between Toyota technology and a cleaner, smarter future. Want to check out more about Toyota's HUBweek activation? Catch the case study.
Of course, you don't have to be a multi-billion dollar company in order to make a splash. When the health drink, Herbalife brand built a Fit + Fuel Station at SXSW, they created an oasis from the alcohol and junk food typically associated with big events. The beautiful, botanical retreat offered free drinks, yes, but it also came complete with a knowledgeable staff ready to provide personalized recommendations designed to save festival-goers from the unhealthy side effects of a week of non-stop work and parties. This peaceful oasis solved a problem while positioning Herbalife as health experts and feel-good people. Time and place made their activation a smashing success.
Pop-Ups
Branded pop-up shops are an awesome way to show your product or service to the world. Like festivals and parties, pop-ups fall into the category of experiential event marketing. And no, you don't have to sell ice cream for this to work, the product can be tangible or more complicated. Here are two examples:
The St. Ives mixing bar pop-up shop in New York (video below) allowed visitors to mix their own facial scrubs from a variety of delicious natural ingredients. The clean, bright and airy space embodied a beautifully designed kitchen and allowed St. Ives' customers to have a sensory and highly personalized experience with the products. Additionally, they amplified their reach with additional musical performances inside the space which drew people in and created energy and excitement.
Don't sell something that smells or tastes delicious? You can still make this event model work for you. Take the Economist's Environmental Awareness Food Truck for example. In a time when magazine sales are low, but world-economy issues are hot, the magazine took to the streets of New York and D.C. with a clever, cost-effective pop-up shop model. They gave away free, sustainable, Beyond Meat burgers and encouraged the hungry office workers to enjoy them for free while chatting about magazine subscriptions. When people started tweeting about the free eats, their hashtag #FeedingTheFuture helped the fun, smart event spread.
Brand-Sponsored Events
Wanna go big? It takes a lot of work to build and promote your own branded event, but if you have it in your budget, the payoff can be huge. Think beyond typical pay-to-play sponsorships and try to create something of value that speaks to your brand's essence. As Adweek advises, rather than latching on to someone else's moment, build a moment you can own.  A pricey sponsorship at a huge concert may sound good, but building and promoting your own smaller concert could go way further. It might be more work, but by creating your own, authentic experience, you'll connect your brand to your audience in a much more meaningful and long-lasting way. For more tips on events you can own, check out our blog on creating brand experiences.
At MC², we believe in creating experiences that people can't get anywhere else. That "you had to be there moment" is the secret sauce that turns an ordinary event into a once-in-a-lifetime experience. No matter the size of your business, we can help you get the most bang for your buck. From first discovery, design concept and creative development through project management, fabrication, production and installation, dismantling, shipping and storage … we do it all.
Ready to get started on a live event of your own? Let's talk.