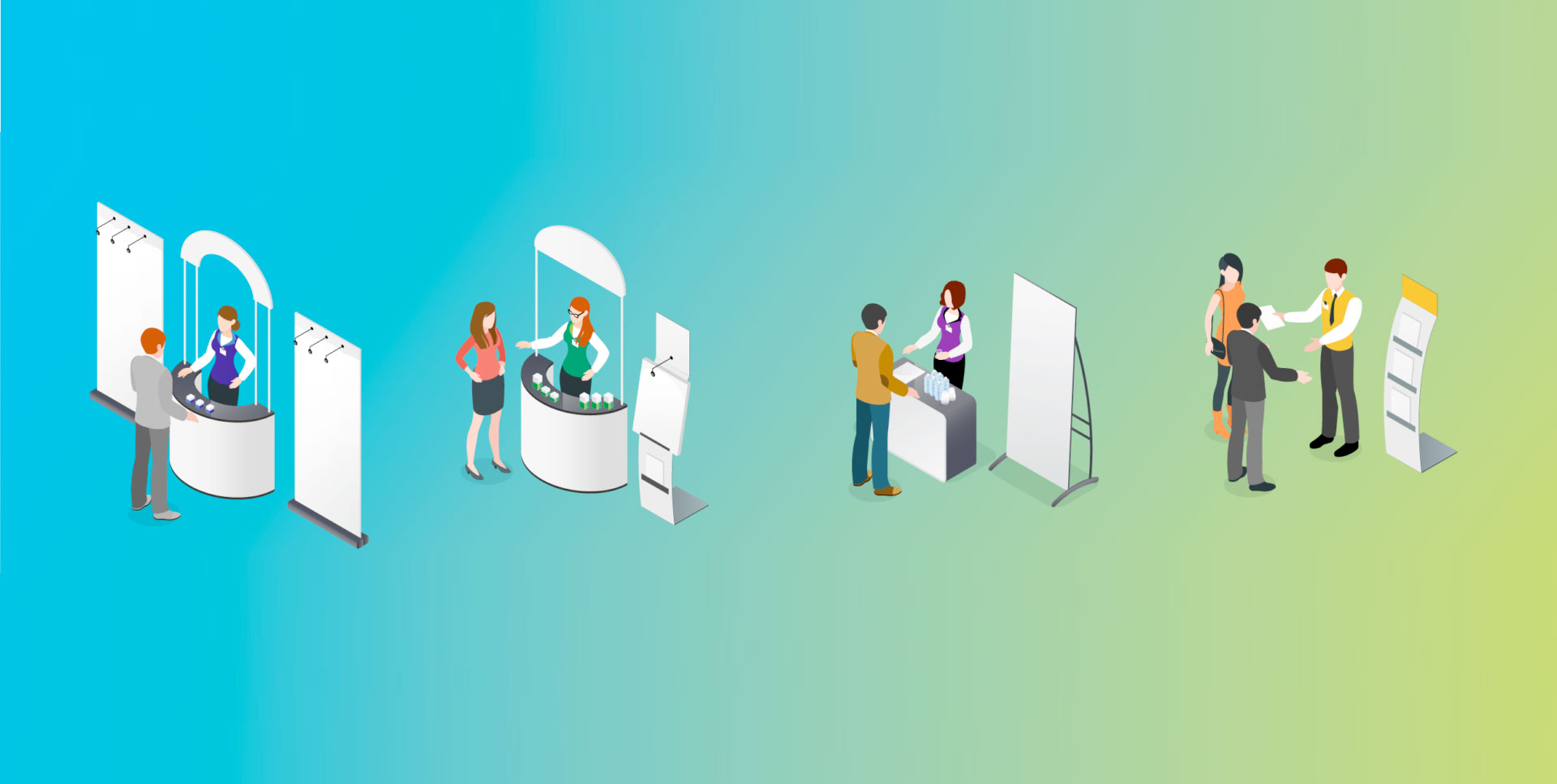 How to Build a Trade Show Marketing Strategy that Puts Attendees First
Is your trade show marketing strategy built around you, or the people you're selling to?
We all know why most companies exhibit at trade shows—to gather leads for new business and to make sales. But do you really know why your prospects are attending? The assumption is, "they're looking to buy," but the reality can be a lot more complex.
Understanding your customers' expectations helps you build better relationships and close more sales. An effective trade show marketing strategy is made up of a series of communications that reach the customer at every stage of their journeywhile working together to tell your story.
It may sound simple, but if you don't stop to consider the reason for their attendance in the first place, you could be missing out on the opportunity to craft your trade show marketing strategy around their specific needs.
The Top Three Reasons Why People Attend Trade Shows
When you know what people are looking for, you can craft a trade show marketing strategy that attracts them to your exhibit. Surveying your customers or interviewing trade show organizers can help you learn more about a specific audience before you start building your strategy.
In the meantime, let's explore the top three attendee motivations and how they can be used to direct your next trade show marketing strategy.
#1: Discovery
Trade Show Marketing Strategy Tip: Create an Experience
According to CEIR: The Role and Value of Face to Face, 92% of trade show attendees say they're looking to discover new products, presumably in order to stay on top of industry trends.
Creating a trade show marketing strategy that highlights what is new, interesting, and valuable about your brand is (and has always been) a smart move. Simply displaying the information and sitting back, however, just won't cut it.
Since trade shows are essential for comparing products, it's important that your exhibit stand out. Consider what it's like to be an attendee who spends over 8 hours each day walking from booth to booth. Your prospects will naturally gravitate toward the exhibits that generate the most buzz and the biggest crowds. A truly experiential exhibit that showcases your product or technology in a unique and interactive way will not be missed.
Since most decision makers and buyers are there to explore and discover, crafting your exhibit with these expectations in mind will help you deliver an unforgettable experience that keeps your brand on their minds long after the doors have closed.
#2: Networking
Trade Show Marketing Strategy: Train Your Sales Staff Sell Gracefully
With a full schedule and long list of trade show goals, many attendees simply don't have time to give your exhibit the full attention it deserves. Sometimes, product demos are just not in the cards for an attendee with 100 more stops to make.
Don't panic. Work this knowledge into your trade show marketing strategy and educate your sales team on how to speak to busy, overworked attendees. In these situations, the hard sell doesn't usually work. Making a genuine human connection, on the other hand, can move the needle in your favor and warm them up to the idea of exploring your booth, or meeting up later for a post-show drink.
Creating a lasting impression is sometimes just as valuable as getting a signature or handshake. By focusing on well-trained salespeople, you will amplify the results of your exhibit.
For attendees who are just there to network for the future, being inviting, open, and genuine will encourage them to slow down, stay longer, and really consider your brand. If not today, then maybe tomorrow.
Reason #3: Education
Trade Show Marketing Strategy: Be Prepared with Teaching Materials
This may seem obvious to some, but surveys continuously show that prospects attend trade shows to learn.
Why? Successful people (influencers and decision makers) know that professional learning is an ongoing process. Trade shows provide clear customer education—face-to-face, in theater-style settings, in seminars, and at off-site events. Panel discussions offer a platform to showcase your thought leadership and cut through the noise of a crowded convention hall.
In fact, according to Trade Show Executive, 66% of attendees are there in order to increase their own professional knowledge. Still, exhibitors are not prepared to teach. Lee Ali, Fellow of the Institute of Sales and Marketing, tells us that 65% of exhibitors have no clear strategy around this expectation whatsoever.
The bottom line? You have a chance to stand out from the majority of exhibitors. Making customer education part of your trade show marketing strategy could give you a keen advantage over the competition while building strong relationships, and generating sales.
Are you interested in creating impactful exhibits that address these three motivations? MC² can help you create a customized trade show strategy that exceeds the expectations of your future customers. Let's talk!