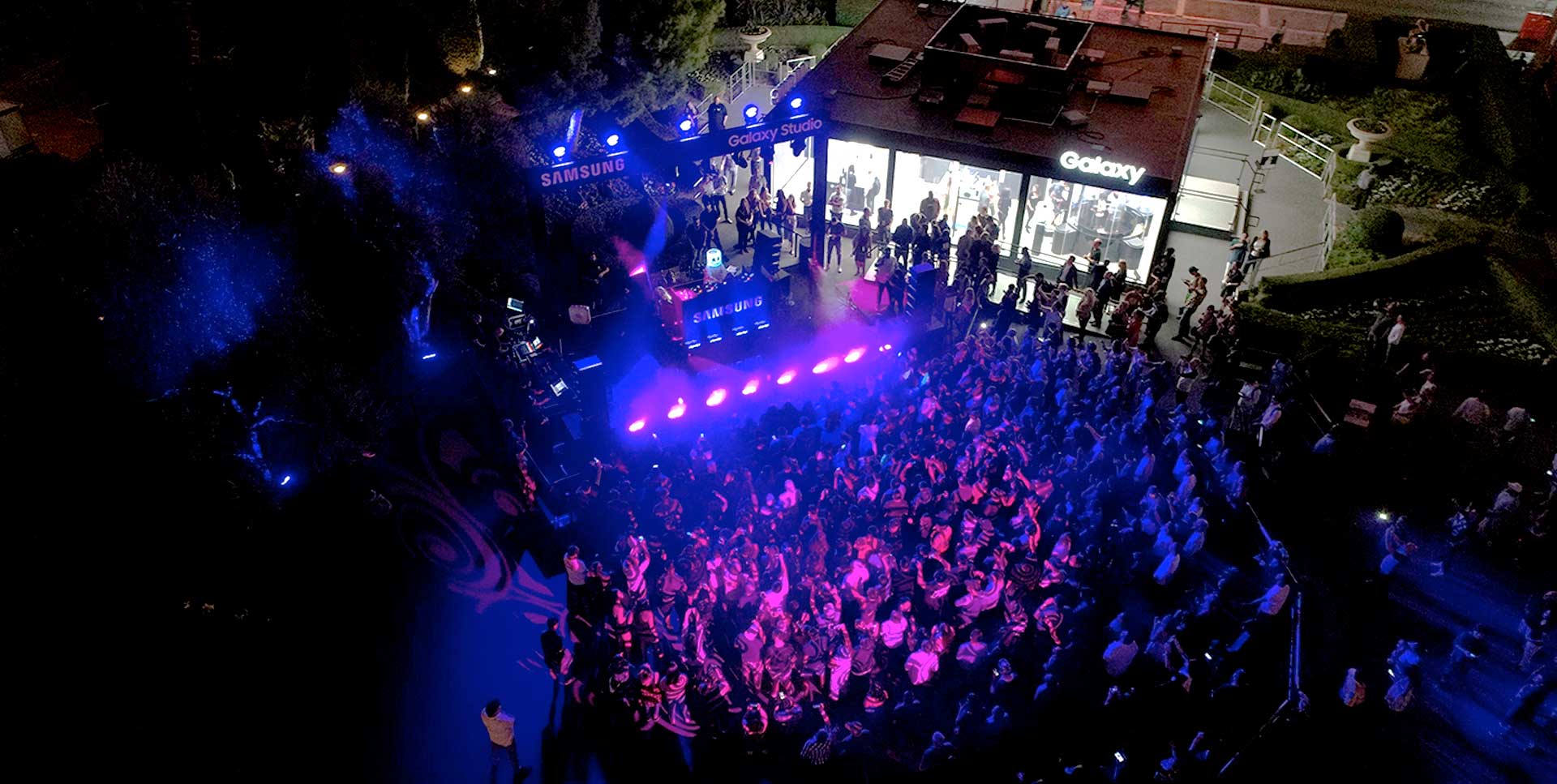 How Much Does It Cost to Launch a Pop-Up Shop?
Pop-up shops can be a great way to ease into your retail idea before taking the plunge on a long-term lease or an exciting way to launch a new product into the public. But like any successful campaign, determining your budget will depend on what you can achieve with your pop-up.
Ascertaining how much it costs to launch a pop-up store depends on several factors. While finding and booking the right space will account for a large percentage of your budget, other factors will also add to the event's total cost. In this article, we'll outline what costs to consider when building out your pop-up budget so that you can gain a better sense of what your total spend will come to when all is said and done.
1. Determine the Pop-Up You Want
You can choose to build a store from scratch or move into an empty retail space. Whichever type of pop-up shop you choose will come with a different set of costs. Determine which space will work best for the experience you want to create. Here are a few examples and their varying price range:
Location Pop-ups
These pop-ups are the most common type chosen by retailers. They often appear in a busy shopping district with a street-level storefront. Because these spaces are highly coveted and often home to more permanent stores, the costs to rent here tend to be higher. The Magnum Ice Cream shop in Soho, New York is a great example of a successful location pop-up.


Special Event Pop-ups
Similar to trade shows, special event pop-ups draw large audiences in a short amount of time. They are often used in the entertainment industry to promote trending TV shows and films. With hundreds and thousands of hours of content available online, it's important to stand out from the competition. One way to do that is by creating the on-screen experience in real life. Streaming services like Netflix and Hulu are using immersive experiential marketing pop-ups to increase their viewership. While experiences like the Luke's Diner pop-up to promote a Gilmore Girls revival and Hulu's fiery red-and-white cloak installations for The Handmaid's Tale can cost a pretty penny, they certainly garner national attention.
Mobile or Hybrid Exhibits
These pop-ups are often created with trucks or buses. Mobile pop-ups provide you with a means to take your environment with you as you travel the country or the world, meaning you'll trade rent and utility fees for gas and maintenance costs.
2. Outline Your Fixed Costs
Just like owning a permanent retail location, renting space for a pop-up shop requires you to pay fixed-cost expenses. These costs are easy to calculate because they remain the same over time. Make sure you factor these payments into your overall budget:
Insurance
The growth of the pop-up industry has led to traditional retail insurance providers offering plans on a monthly basis. While it's convenient to assume nothing will go wrong in the short amount of time your shop is in operation, it's critical to protect your investments and assets. Retail business insurance will cover any damage done to your storefront, equipment, and products.
Utilities
You want your pop-up shop to run as smoothly as possible, and paying your utilities on time will ensure that it does. Make sure to add the cost of electricity, plumbing, and wifi to your budget.
Staff salaries
Your pop-up shop was designed to wow visitors with your products and convert them into customers. To do this successfully, you'll need to hire a few brand ambassadors to engage with consumers. To save in this area, gauge the level of foot traffic throughout the day – if you have greater engagement in the afternoon, make sure you have enough staff to accommodate the rush. Are evenings slow at the pop-up shop? Determine if you can staff fewer people during these hours. Building out a schedule to accommodate these changes in traffic will help you create a rigid payroll budget.
3. Create the Look You Want
You want your space to represent your brand and vision while also attracting customers to shop your products. Take the St. Ives pop-up in New York City, for example. This vacant retail space turned immersive brand experience resulted in great success because it remained true to the company's aesthetic while achieving their goal; getting people to learn about the brand's 100% natural extracts, exfoliants or moisturizers. The design of the pop-up shop helped to tell the brand's story. If you want your space to attract passersby into your temporary location like St. Ives, you need to factor design and labor fees into your budget. Your shop will need lighting and fixtures, décor, product displays, indoor and outdoor signage, mannequins and window display props, point-of-sale systems and payment terminals.
4. Pay to Promote Your Pop-Up
Your pop-up shop will only be as successful as your marketing efforts. With a powerful promotion strategy in place, the foot traffic and sales will follow. Marketing for your event should happen long before your pop-up shop opens to the public. You want to create excitement around the event to give your experience the boost it needs. Even a small budget allocated to promoting your event on social media can enhance the effectiveness of your efforts. You may also want to consider recruiting high-level influencers to support your shop once it opens to garner extra attention and extend your reach. No matter how you choose to promote your pop-up shop, marketing is a viable tool that should account for a portion of your budget. Interested in bringing your brand to life through a pop-up store? Let MC² turn your vision into reality. Let's talk!