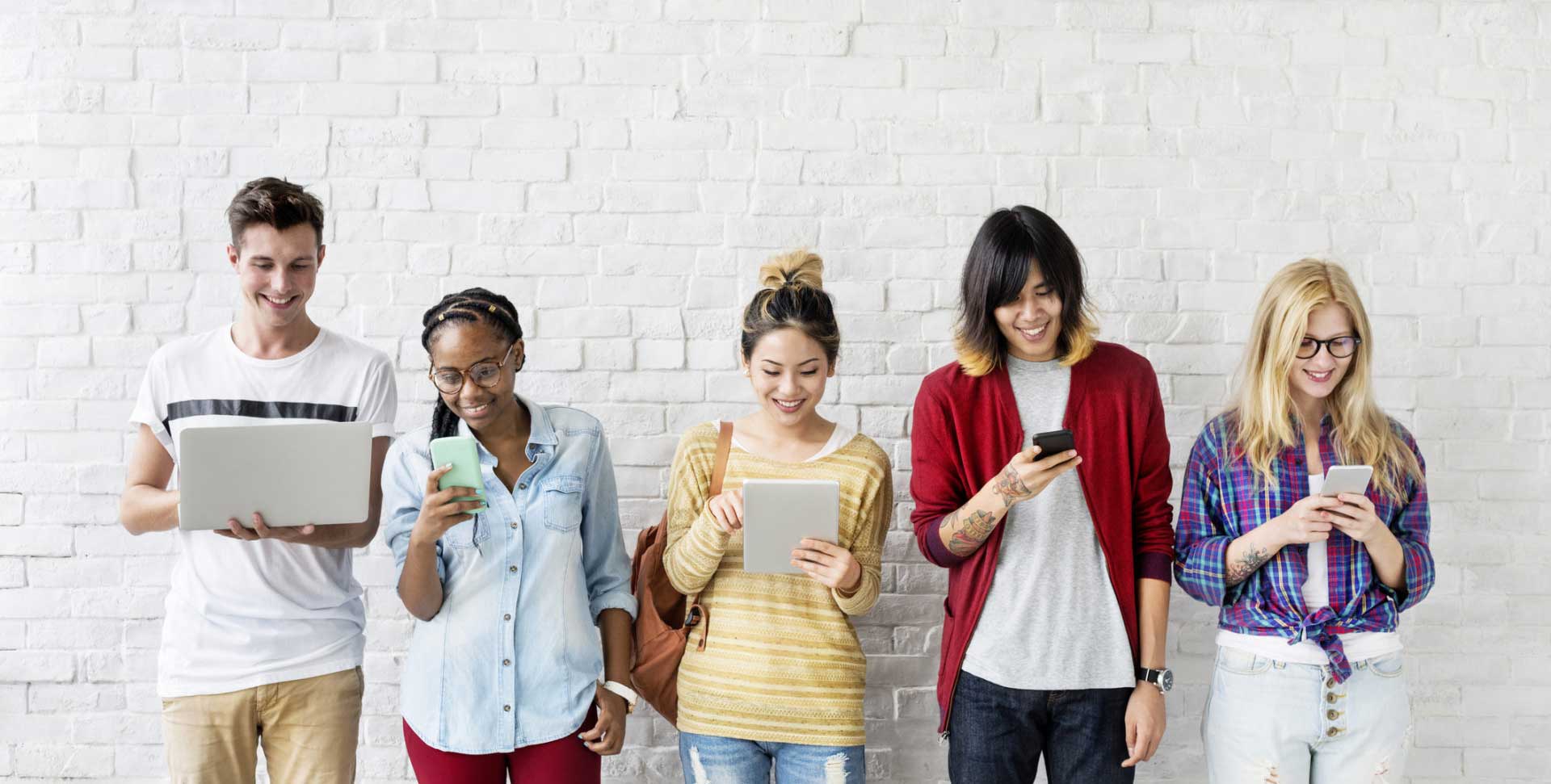 The Value of Face-to-Face Marketing in a Digital Age
For most of us, digital communication has become so second nature that we rarely think to dial our cell phones, let alone schedule meetings if it can be avoided. But recently, the ubiquity of virtual communication has led some marketers to question the role that traditional communications play in brand building altogether. So, is face-to-face marketing still necessary, or is it becoming as superfluous as a VHS tape?
The thoroughly modern data collected by Meeting Professionals International (MPI) gives us a clear answer: both virtual and face-to-face marketing are essential components to any company's communications strategy. According to MPI's report, 40% of prospects converted to new customers via face-to-face meetings, and 28% of current business would be lost without face-to-face meetings.
Here are some benefits of both virtual and face-to-face marketing approaches, plus an example of how they can be combined to maximize your company's return on investment.
Making the Case for Face-to-Face Marketing
Whether considering a trade show, proprietary event, or a mobile tour, face-to-face marketing interactions provide significant business benefits. At its core, face-to-face engagement creates a personal connection and builds trust between a company and its target audience.
Giving a warm handshake, carrying an engaging conversation, and getting to know customers and prospects on an individual level can help form stronger, more meaningful, and more profitable business relationships.
According to a Forbes study, face-to-face meetings are widely preferred in cases that have a fluid decision-making process, requiring the give-and-take needed for complex decision making, or require significant persuasion.
Moreover, in-person interaction fosters engagement. How many of us have been sitting in on a conference call or viewing a webinar while checking email or signing off on paperwork? Increased workloads and pared-down staff make multitasking commonplace in business. That, in turn, makes it challenging to ensure that virtual communications are driving home key messaging and delivering desired results.
The Virtues of Virtual Marketing
All that said, virtual interaction holds a valuable place in a company's sales and marketing strategy. The secret lies in knowing when webinars, virtual events, and social networking have the most value. Some strategic ways to use virtual communication include disseminating data, maintaining relationships, and connecting a global audience.
The most common reason marketers choose virtual engagement is to save time and money. Set-up costs for a webinar can be a fraction of the investment needed for a face-to-face marketing meeting. Travel expenses, another significant line item for any face-to-face meeting, also become a non-issue.
The flexibility of virtual engagement is another of its key benefits. Location and time become easier to negotiate, and speeches, seminars, and presentations can be archived for later viewing. An added benefit to archiving virtual events and making them easily accessible online is enhanced search-engine visibility, which creates a valuable extension of any company's digital marketing strategy.
Smart Marketers Choose Both Face-to-Face and Virtual
Although both face-to-face and virtual marketing strategies offer strong benefits, savvy marketers are building integrated communications plans that marry the benefits of both approaches.
Adding virtual elements can measurably enhance and extend audience engagement resulting from traditional events. However, you must plan and coordinate your online efforts, just as you would your face-to-face marketing events. Each element will affect the audience's experience with your brand. Choose virtual components that make sense with your event, your audience, and your goals.
Now, let's look at how a combined approach could be applied to a tradeshow, which is one of the most common face-to-face marketing strategies companies employ. They are popular largely because trade shows are a cost-effective way to generate leads, close new business, and drive brand awareness.
Pre-Show
Pre-show marketing plays an essential role in the success of any face-to-face trade show marketing program because it helps drive booth traffic and generate quality leads. Virtual communication is a natural fit here as well because it lets companies connect with existing customers and find prospective customers in a cost-effective manner. Below are some effective pre-show activities:
– Create a pre-show contest. Ask attendees to post comments, pictures, or videos to your social pages, and announce winners from your booth at the show.
If you are the event host, connect your registration system with Twitter so that when attendees register an automatic tweet is generated for attendees to send out to their followers (e.g., "I just registered for Industry Trade Show. Will you be there?").
– Create and post videos on Instagram or YouTube to build awareness about your show presence. Give attendees a teaser on what they can expect to see at your booth.
– Use social networks to poll attendees, customers, and followers to gauge their most pressing needs and interests. That can help determine your focus at the show and create a more valuable in-person experience for the attendee.
– If you're going to post, talk about interesting, relevant topics—not just the tradeshow.
– Promote the event on your website and in online advertising.
– Use email to alert customers and prospects about your presence at a show, and set appointments in advance.
– Seek out forums and groups on LinkedIn, and participate in discussions about the show and your industry in general. Most other networks offers similar opportunities. Be sure to use relevant hashtags.
On-Site
Though most communication at trade shows will be face-to-face, you can use some interactive tools to extend the experience virtually:
– Announce "specials" exclusive to those who receive the message or tweet.
– Create a site to provide real-time feedback on the show floor so visitors can see what is going on at the moment.
– Share news with attendees—and those who couldn't be there—via Instagram, Twitter, Facebook, LinkedIn, and other social media.
– Publish blog posts each night to recap the day's events and to share interesting observations from the show floor.
– Stream a press conference via Instagram or Facebook live that will announce important news.
Post-Show
Virtual communication tools are ideal for all post-event follow-up. They also provide an opportunity to keep customers and prospects engaged long after the show doors have closed. Below are a few examples of effective post-show virtual efforts:
– Add show photos to your website or social accounts (don't forget to tag).
– Post a virtual demonstration of new products launched at the show on a special page on your website, and share the URL with customers and prospects you weren't able to connect with on-site.
– Secure the final attendee database from show management, and use email to reach qualified prospects you did not meet at the show.
The Last Word
Both face-to-face marketing and virtual communication have specific benefits. Face-to-face interaction will help form the strong bonds that lead to long-lasting business relationships, and virtual communication will keep the dialogue with prospects and customers fresh and lively year-round.
Before embarking on any marketing program, take the time to carefully evaluate underlying business objectives, outline clear goals and metrics, and proceed with the strategy that will help you get the job done. I bet it will involve some quality face time, along with digital communication.
For more information on the benefits of face-to-face marketing and virtual events, download our whitepaper, "Why Digital Matters In Your Face-to-Face Marketing Strategy."