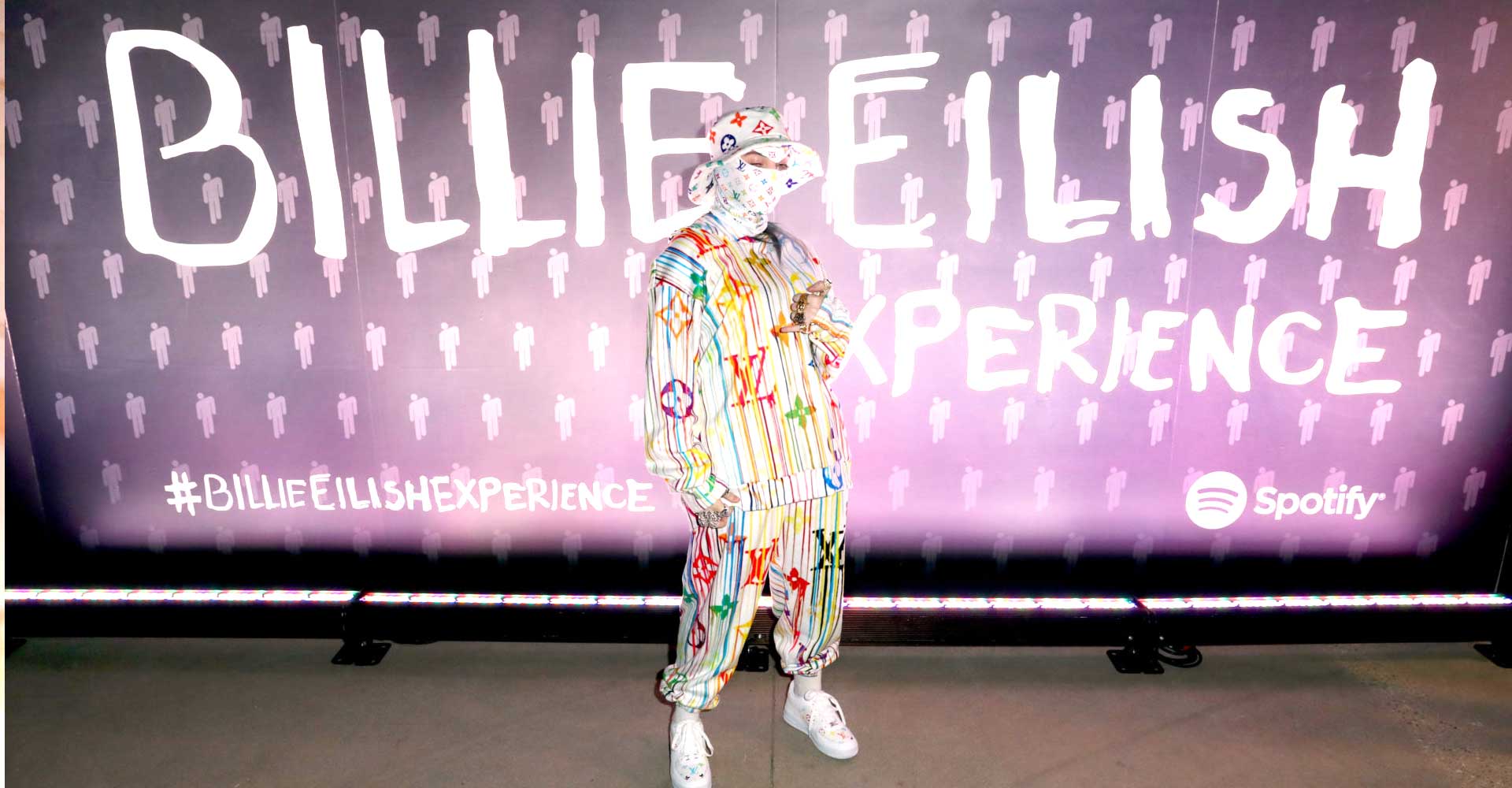 Experiential Marketing in Music and Beyond: How Creators Stand Out
We've talked about what a robust tv and film marketing strategy looks like, but how can experiential marketing help musicians and artists break through the competition, bypass some of the difficulties that come with the shifting landscape of their industry, and gain widespread attention?
Experiences are changing the way people interact with art – whether that be music or contemporary pieces inside a gallery. Not only is this type of marketing bringing fans and creators closer together, but it's also helping artists remain relevant despite glaring challenges.
According to media and technology analysis firm MIDiA Research, the sheer volume of music available through streaming services has made fan relationships move from "long term liaison to short term flings." A pop-up shop promoting a new album or an interactive exhibit inviting audiences to step onto the set of a music video can bolster a musician's reputation and redefine fan relationships. 
In this article, we'll touch on the different ways experiential marketing can benefit creators, no matter their medium.
Promote New Work
The music industry has undergone a digital transformation, making it increasingly difficult for artists to sell their songs. Savvy artists and record labels are responding with innovative, unexpected strategies for marketing their music. Pop-up shops and experiential activations are proving to propel artists big and small into the spotlight, drive sales, and better engage audiences.
Take the recent Billie Eilish Experience. Spotify launched an event in Los Angeles to promote the 17-year-old pop star's first studio album When We Fall Asleep, Where Do We Go?.  Join Billboard.com and watch the video below, as they talk to Billie and take a tour of her immersive album experience.
 Guests made their way through themed rooms that corresponded to a specific song. Through smell, texture, color, temperature, and sound, listeners were able to physically sense the music and form a stronger connection to the art. 
Eilish is not the first musician to leverage experiential marketing to promote their work. Grammy-winner Justin Bieber took over a Manhattan store to promote merchandise from his Purpose tour. Worldwide hitmaker Kanye West launched the Life of Pablo pop-up in 21 cities, where he sold custom clothing that earned $1 million in two days. Singer-songwriter and chart-topper Taylor Swift promoted her album Reputation in a pop-up shop that featured costumes and props from her "Look What You Made Me Do" music video.
While Bieber, West, and Swift leverage their fame to draw significant crowds, artist of any caliber can achieve a similar level of recognition. All it takes is creating a memorable experience that fans, especially millennials, crave.
Break into the Mainstream
For artists just getting their start, or for those who have mainly existed in niche circles, hosting an immersive experience can help propel them into the spotlight.
CJ Hendry has proven this to be true. One of the world's best-known "Instagram Artists," Hendry began and built her career on the social media platform. But within the last few years, she has taken her art from screens to physical spaces, attracting large audiences to engage with her work. With pop-up exhibits like Monochrome and Rorschach, she has expanded her following and established herself as a successful creator.
Tracy Guiteau's art installation at "Coachella's Midnight Garden Party" also helped launch the aspiring artist into the public eye. Hand-picked by professional tennis player Naomi Osaka, Guiteau created a larger-than-life representation of the athlete. The installation featured a skirt of more than 500 newspaper articles and tennis balls to convey Osaka's wave of success. Watch the behind the scenes video below to learn more about this fabulous art installation. 
29Rooms from Refinery29 is another example of how experiential marketing has helped artists increase their reach. The individually-curated, highly-visual rooms are meant to spark imagination, dialogue, and fuel self-expression through interactive installations. The pop-up, which takes place in several major cities, showcases work from local artists. Thanks to the event's social media shareability, these creators gain exposure within their communities and beyond.
Connect with Fans
While many artists use experiential marketing strategies for promotional purposes, these events inherently support artist-fan relationships. And they're replacing the standard meet-and-greet format that has been a staple within the entertainment industry.
Remember the Justin Bieber pop-up we mentioned earlier? The pop-star made an appearance to spend some time with his Beliebers, breaking down traditional barriers and strengthening connections with his followers.
Canadian rapper Drake followed suit when he surprised fans at his exclusive merch pop-up shop in New York City. An experience like this highlights how non-traditional marketing methods can make art — and a fan's connection to it — more accessible.
Most recently, global superstar Khalid teamed up with BMW to host their #RoadtoCoachella Fan Pitstop Party. The campaign promoted the musician's newest album and invited listeners to meet the performer before he took the stage at the annual festival.
It makes sense that artists like Bieber, Drake, and Khalid are using experiential tactics to connect with fans. As the music industry evolves with technology, and digital streaming platforms turn people into casual listeners instead of fully-invested fans, artists need to do more to form prominent connections in an impersonal space.
MC² creates experiential activations like these, filled with fan-driven memorable experiences. Are you ready to add immersive and interactive campaigns into your marketing mix? Let's chat.