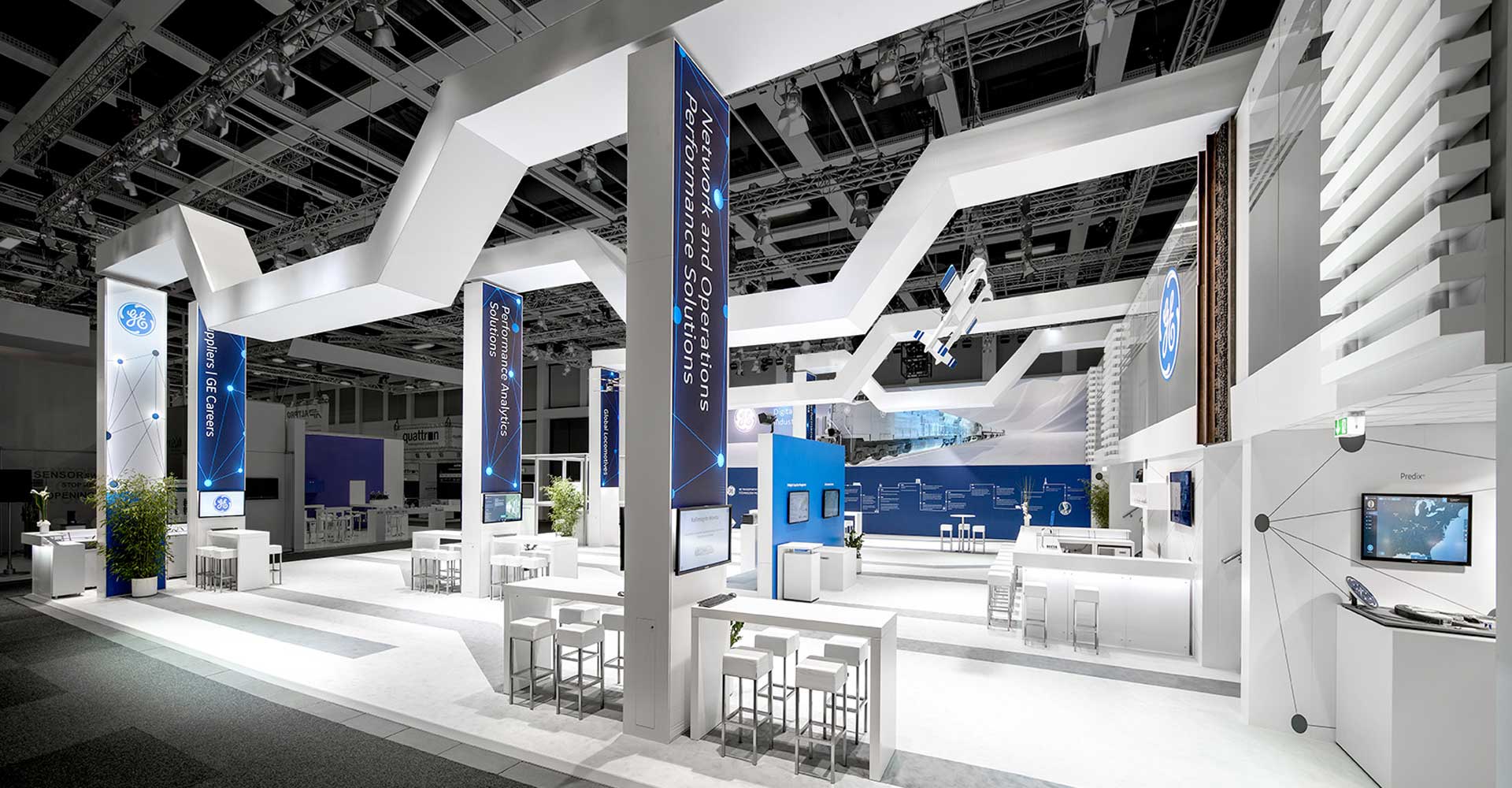 Event Marketing ROI: Finding the True Value of Your Exhibit Spend
Event marketing ROI is notoriously difficult to measure. Still, too many event marketers seem to fall for the old line "it's just about exposure." Don't be fooled. Event marketing ROI is real, measurable, and an essential piece of your trade show or event marketing strategy—it just happens to work a little differently.
When it comes to exhibiting, deciding how much money to spend on materials can turn into a guessing game. How much spend is enough and how much is a waste of money? Do you really need an upgrade? Are you putting your money in the right place?
Enter value engineering, the best way to see big returns from your next event.
Value Engineering Your Event Marketing ROI
To make the most of your options for exhibiting materials, it's time to familiarize yourself with the concept of "value engineering." Value engineering helps boost your event marketing ROI by analyzing the requirements of a project based on your specific goals and identifying the best investments over the lifespan of a project. Value engineering shifts things away from a traditional cost-cutting exercise to a creative, organized way to explore your options.
For exhibit management in particular, value engineering can help identify new ways to maximize efficiencies in terms of initial capital, staffing, energy, maintenance and more, while allowing you to solidify your objectives on the day of your next big show.
The History of Value Engineering
Before we get into how value engineering can improve your event marketing ROI, let's look at where it came from and how it works. Value engineering was conceived during World War II, when the American company General Electric was dealing with a massive shortage of both materials and labor. While looking for creative ways to replace their long-standing processes, engineers noticed that their replacements were actually improving things instead of just making ends meet. The new technique, designed to replace and improve investments, gave birth to the business strategy we now call value engineering.
When it comes to a complex product, like events and trade shows, value engineering is a lifesaver. In terms of your trade show booth and exhibit materials, value engineering lets you maintain the quality and impact of your exhibit while investigating cost-effective alternatives.
Putting Value Engineering to Improve Your Event Marketing ROI
It may sound complex, but value engineering your event marketing ROI can actually be simple. Think of it like the scientific method for marketing. First, determine the metrics most important to you, whether that's Facebook engagement, new leads, or survey responses. Next, take a baseline measurement to use as a comparison later. Finally, identify high-cost elements in your event strategy and start testing and measuring alternative options.
For example, consider using a recyclable aluminum sub-frame such as EcoFlex™ Thunder instead of a end-to-end custom build. Measure the metrics you decided on to see whether the different materials made an impact on your event marketing ROI. You may be surprised to learn that a few subtle changes, such as an economical rental solution, can make a huge difference on the bottom line.
Value engineering can also help you decide how materials should be shipped and stored based on your budget. Shipping your items loose versus in a crate may appear cost efficient in the short-run, but if you have a busy exhibit program, loose parts are more easily lost or damaged. That eats into your budget in the way of maintenance or replacements. The only way to know what works best for your event marketing ROI is to take the time to test and measure your options.
Value engineering also helps you maintain the quality and influence of your exhibit by forcing you to question not only the materials themselves, but the type of materials you're using. Compare your expenditure on 3D materials versus 2D alternatives or imported versus domestic materials, for example. The costs differences easily add up.
At the end of the day, it's all about making decisions that maximize your event marketing ROI without sacrificing efficiency and effectiveness. Use each event you attend as an opportunity to test an individual element. You may be surprised how far you can stretch your budget without compromising on quality.
Need some more tips on how to boost your trade show and event marketing ROI? Here are four steps to improve your trade show ROI from start to finish.