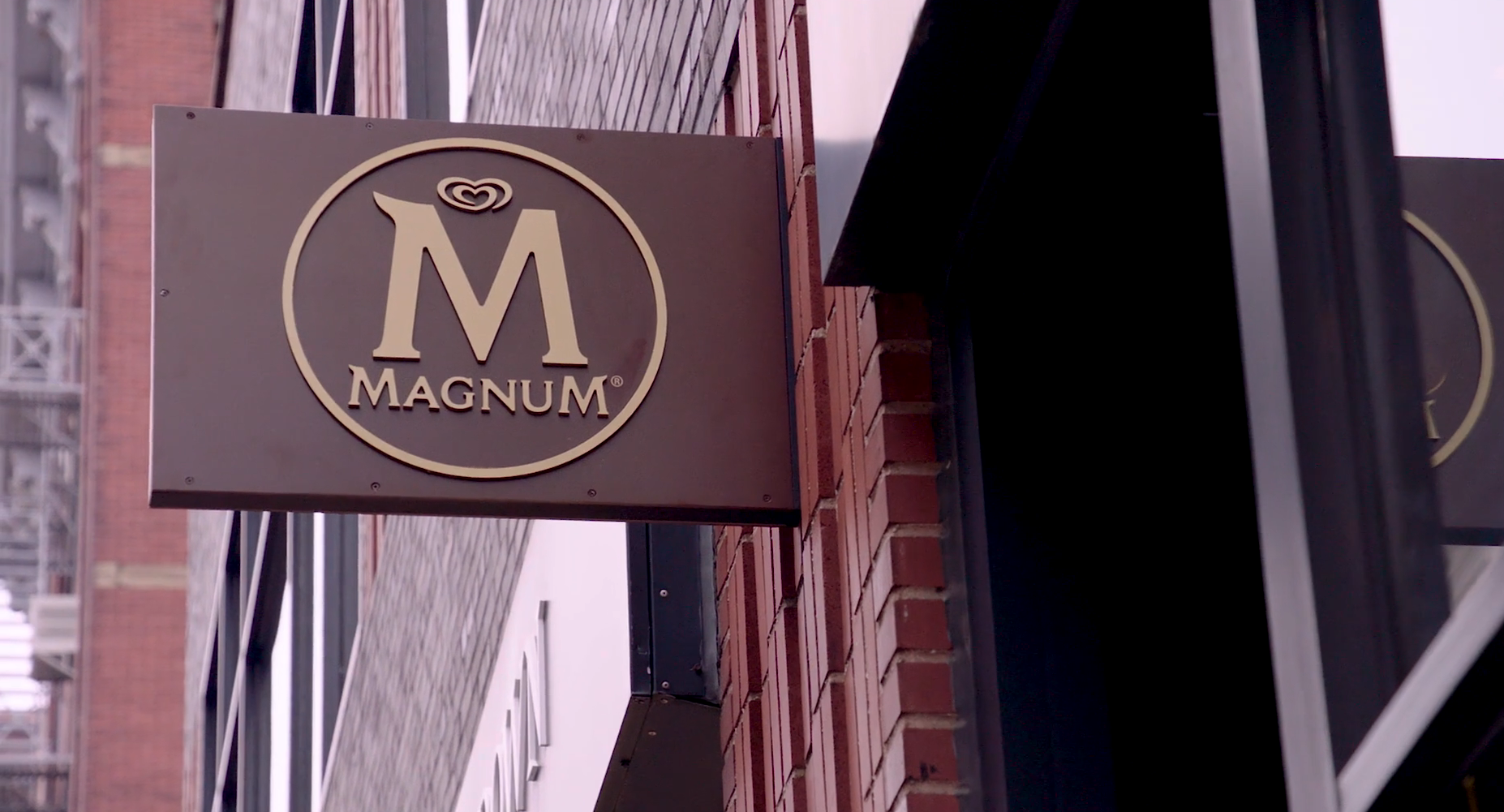 The Growth and Possibilities of Pop-Up Stores
The new darlings of the retail world are pop-up stores. According to the American Marketing Association, the retail pop-up shops and short-term store leases are now a $50 billion industry and growing. Both consumer e-commerce and brick-and-mortar establishments have relearned an age-old consumer marketing lesson, "Location, location, location. Be where your customers go."
You have no doubt seen and experienced consumer-oriented pop-up stores that introduce new technologies, travel locations, the latest beverages or even futuristic looking ice cream (foreshadow). These types of pop-ups are strategically placed in locations where large numbers of customers are likely to congregate. We at MC2 have created numerous consumer pop-up environments, many of which have been given the industry nod, and a worthy mention when we made customers "walk on water" at Samsung's pop-up store on top of a Caesar's Palace fountain in Las Vegas. We have seen firsthand the economic and qualitative benefits of incorporating a pop-up activation as part of a brand's marketing strategy.
Types of Pop-ups
Location Pop-ups are the most common type used by retailers. Available space is found in a busy shopping district, and the company creates a shopping experience for its potential customers. Business-to-business marketers will find they have a wider selection of spaces than retailers mainly because you won't be as concerned about walk-in traffic. Therefore, your space can be near a location where a large number of your prospects work, making rental options more plentiful and less expensive. If you sell to the financial industry, an example of an ideal location might be the area around Wall Street in NYC. Finding interesting open spaces has never been easier. There are numerous websites catering to the pop-up industry. A quick search for "pop up location websites" will yield a wealth of information. Here are just a few pop-up store broker websites to get you started: Splacer, Poppir, The Store Front, Peerspace, appearhere and Go-PopUp.
As traditional retailers look for new ways to showcase their products in a cost-effective manner, we believe pop-up stores will become as prevelant in every city as a Starbucks coffee shop.  We certainly see an emerging trend that appears to have some real lasting power.  For instance, as part of an innovative growth initiative, Unilever collaborated with MC² to launch a pop-up experience in Soho, New York to give Magnum Ice Cream fans an unforgettable experience. With over 200,000 in-store custom combinations, customers had a chance to create their own Magnum Ice Cream bar and share it on social media. The store quickly went viral with bloggers writing about never-before used ingredients such as chili flakes. Strategically crafted resting areas kept patrons in the store, thus creating a sense of curiosity to people on the street. And a photo booth solely created for Facebook, Instagram and Snapchat made this the utlimate experience to connect with an amplified audience.
Special Event Pop-ups are the most similar to a trade show. They have a limited duration, attract a large number of people and allow you to create your own environment to enhance the prospect's or client's experience with your brand. Thousands of events take place every year.  Mobile pop-ups provide you with a means to take your environment with you as you travel the country or the world. If your sales targets are widespread and unlikely to attend a more traditional event or pop-up, then the mobile solution is for you. The same customer experience and lead generation benefits exist in a mobile approach to pop-ups.
Mobile or Hybrid Exhibits are generally created using trucks or buses, but other solutions exist as well. MC2 recently introduced a hybrid mobile marketing product called FlexBox. In essence, the FlexBox is a portable exhibit which can be used for both indoor and outdoor activations.
Learning from Retailers
Brick-and-mortar retailers have had to adapt to a world where shopping online is so easy and accessible that it grows exponentially year after year. The more progressive retailers realized early on that to compete with online stores they had to offer something the web could not provide. That something is unique face-to-face experiences. Retail marketers even coined a word for it: Retailtainment
A concept of mixing entertainment with the retail experience is exactly what we created for St. Ives in the Flatiron District. With the aim to bring custom natural beauty creations, the Unilever team once again came together with MC² and made the St. Ives pop-up store for beauty fans to explore natural ingredients and make their own beauty products. The store had different retailtainment areas like a custom mixing bar with ready-to-assist beauticians and Instagram friendly spots such as a tub filled with bath bombs and bath areas to test hand scrubs and beauty lotions.
Retailtainment isn't a new concept, just a new word. The dawn of the department store as we know it started in the late 19th and early 20th century. Retailers such as John Wanamaker created all types of experiences to attract people from all areas around the city of Philadelphia and beyond. He went so far in his quest to attract customers that he paid $105,000 to have a giant organ made and installed. The Wanamaker in-store concerts were a legend in the early 1900s. By the way, that $105,000 is equivalent to $2,689,350 today.
Be like Wanamaker with your pop-ups (and trade shows as well). He created an interesting and fun environment where the act of shopping became an event, not a chore. Consider having cocktail parties, celebrity visits, expert presentations, unique displays and unusual demonstrations. There are no limits.
We believe making complicated spaces into engaging and memorable experiences is our bread and butter.  Let MC2 help you create your next unforgettable pop-up experience.