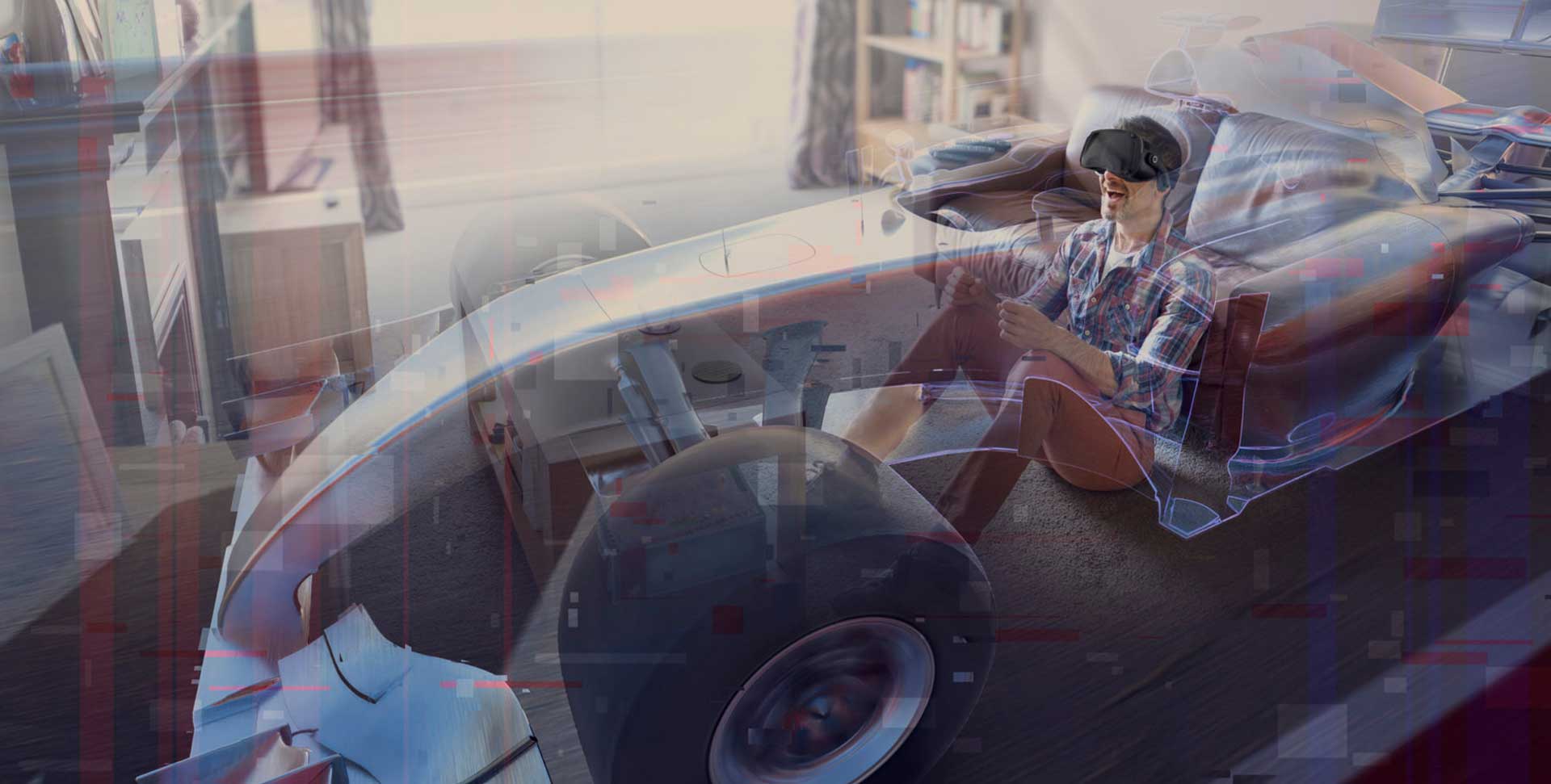 The 3 Biggest Challenges of Immersive Marketing and How to Overcome Them
The potential of immersive technology is vast and far-reaching. In today's high tech world, incorporating immersive technology into your events or trade shows is no longer an option, but a prerogative. Immersive technologies, like virtual and augmented reality, have the potential to captivate and transport your audience, bringing your brand or product to life in a way that was previously unimaginable.
In the white paper "Is Immersive VR The Future of Advertising?" Helen Mussard, VP of Global Marketing at Vibrant Media, explains: "The stats are showing that people are crying out for new ways to interact with brands. People have a higher attention span in [augmented reality and virtual reality] because they truly engage and immerse themselves in it and then they walk away feeling they've had a really great experience – so it doesn't feel like an ad."
So why isn't everyone jumping on board the immersive marketing train? Well, like any new technique or technology, immersive marketing is not without its challenges. If you can prepare for and overcome these hurdles now, you'll be ahead of the curve when it comes time to plan a truly transportative trade show or event.
Here are the 3 biggest challenges that immersive marketers face and our best advice on how to overcome them.
1. Lack of Education and Bias Toward the Familiar
For the marketing veterans out there, finding time to learn the in and outs of brand new technologies can be a huge challenge. But as any good marketer knows, what worked last year usually doesn't work again.
If you haven't already familiarized yourself with the most common forms of immersive marketing, voice integration, virtual reality (VR), and augmented reality (AR), here's a quick breakdown to get you started.
First, the easiest and perhaps most intuitive form of immersive technology is one that you probably have in your pocket and/or on your countertop. If you have a smartphone, Amazon speaker, or Google Home device, you're already using voice activation to search for content with your voice, instead of your fingers. Today's voice integration technology is so good, even kids can use it.
The ubiquitousness of modern voice integration has helped bring immersive technology into the mainstream, making our interactions with it more human. In an Adobe blog post about redefining digital experiences, Abhay Parasnis, Chief Technology Officer and Executive Vice President of Adobe explains: "The human relationship with computing will become more natural, intuitive, and 'invisible,' which will, in turn, fuel new capabilities and usage models — everything from augmented reality to self-driving cars — further integrating computing into every aspect of our lives."
Which brings us to our next most common immersive technologies, AR and VR. The easiest way to understand the difference between the two is to remember that virtual reality is a simulated (virtual) environment, while augmented reality is an enhanced (augmented) version of a real environment. You've probably tried a virtual reality experience like Google cardboard, in which you immerse yourself in a completely new reality such as an animation or 3-D photograph.
Augmented reality on the other hand, adds an additional layer of information to the real world. Pokemon Go, a popular game that allows users to hunt for Pokemon in "real life," is a great example of an augmented reality experience. In this game, players use their phone cameras to view and capture pokemon characters within their actual surroundings, thereby altering, or augmenting their experience of reality.
Learning how and when to use augmented and virtual reality in your event or trade show takes time, but partnering with a trusted expert like MC² can help you move forward faster and with more confidence. Immersive technology is rapidly growing into what could be a trillion dollar market, and failing to take the time to educate yourself could be a big missed opportunity.
2. Immediate Cost
Augmented reality (AR), virtual reality (VR) and artificial intelligence (A.I.) are some of the most effective ways to create emotional, immersive storytelling experiences at your next event or trade show. Naturally, they are also some of the most expensive.
But don't let sticker shock scare you away from a potentially lucrative investment. In a 2017 study, researchers found that more than one in three CMOs said that they planned to reserve 21 to 50% of their budgets for "events, trade shows, sponsorships, exhibits, permanent installations, virtual or augmented reality experiences and/or pop-ups." If your company hasn't built immersive technology into its budget yet, it's time to start thinking about doing so. At MC², we can help guide you towards an immersive marketing experience that is an impactful as it is valuable.
Consider this: When someone engages with a VR experience, you have their full and uninterrupted attention, making their experience emotional and memorable. Although it is difficult to evaluate an emotional ROI, there is no doubt that the content will be engaging and compelling. And with some creativity and expertise, you can create an immersive experience without breaking the bank.
Augmented and virtual reality are leading the pack in experiential marketing, and if used intelligently, they can drive your audience to your social media channels thereby increasing your ROI in the long term.
3. Long-Term Value
With such a new technology, it can be hard to figure out if your customers are WOW'ed by the experience you created or just by the simple fact that they are trying virtual reality for the first time. If your brand experience is playing second fiddle to the technology, the results won't be repeatable. Using immersive marketing as a gimmick is a path to nowhere. Instead, it should be implemented in an engaging way that allows your customers to deepen their understanding of your brand.
Here's a good example, when Caterpillar asked us to help them build a trade show exhibit with impact, we did a lot of cool stuff. One of them was to allow visitors to operate a real Caterpillar machine remotely through the use of immersive technology. This execution not only strengthened Caterpillar's image as a leader in construction technology, it allowed visitors to deepen their connection to the brand and its products by allowing them to interact with something enormous, in an intimate and tactile way.
As specialists in experiential and immersive marketing, we can work with your company in order to create a valuable experience that tells your brands story, without relying on gimmicks. Interested in learning more about MC²'s plans for your business?