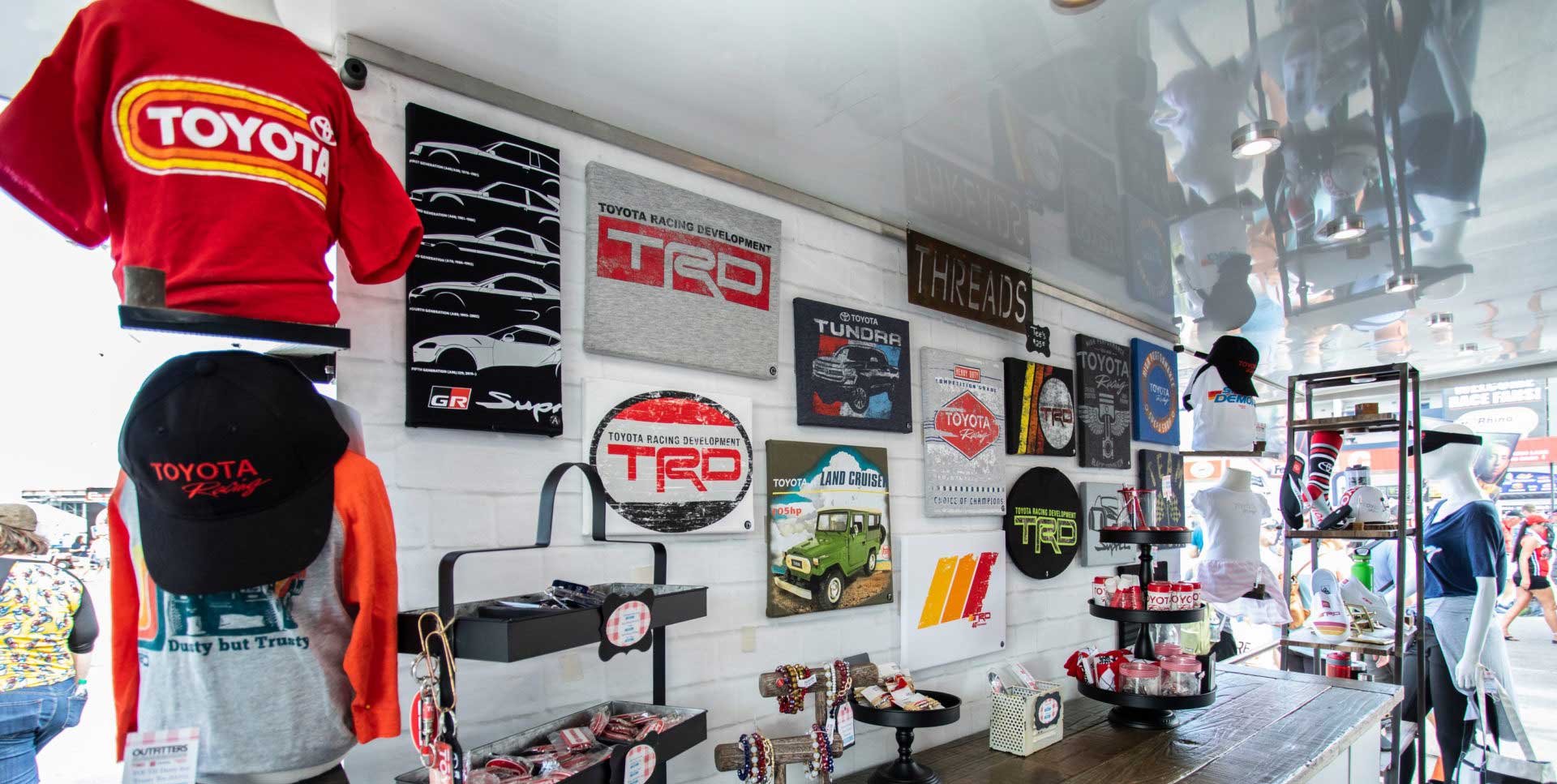 How Pop-Up Stores Are Changing the Retail Landscape
More than ever before, pop-up stores are, well, popping up all over the place. Today, retailers are trading their brick-and-mortar storefronts for temporary shops. These cost-effective, consumer-oriented pop-up stores have contributed to a $50 billion industry, which is projected to keep growing in the coming years.  That's because retailers have experienced the benefits of pop-up shops first-hand. Eighty percent of global retail companies that have opened a pop-up store said it was successful, and 58% are likely to use the tactic again.
Their success can frequently be attributed to Millennials, whose annual spending is predicted to reach $1.4 trillion and account for 30% of total retail sales by 2020. Not only do Millennials enjoy shopping, but they also gravitate towards experiences. Pop-ups are the perfect blend, providing much more than a simple transactional shopping encounter. Continue reading this blog post to see how pop-ups are changing the shopping experience for both retailers and consumers.
Flexibility 
Pop-up shops have offered retailers financial flexibility. Gone are the days of long-term leases. Instead, month-to-month contracts and mobile shops take their place. 
Launching one is approximately 80% less expensive compared to opening up a traditional brick-and-mortar location. According to a recent survey, 44% of respondents that have opened a pop-up spent less than $5,000 on it — a more viable strategy. 
Pop-Up stores can also be flexible in creativity. An interesting example is the attention-grabbing Adidas Original Shoebox Pop Up store, complete with a sizing label and over-sized laces peeking from underneath the lid.

The short-term rent allows retailers to test new products and markets before investing in a more permanent space. Here, they can better manage overhead and assess the popularity of their products before signing an expensive lease.
Exposure
Brand exposure is the main driving force behind the surge in pop-up popularity. Nearly 66% of respondents in a recent survey cited increasing brand awareness as the central reason for launching a pop-up. 
Brands are no longer waiting for their customers to come to them, they're making the first move and going to where their customers are. Because of short-term leases, brands are moving from location to location to expose their brand to new markets.
Take the recent Toyota Racing Experience in Vegas, where more than 8,000 NASCAR fans were entertained over a massive area of 90,000 square feet. Pop up shops lined the speedway racing track where fans could purchase memorabilia, get an autograph from NASCAR driver Martin Truex, receive swag giveaways and learn all about Toyota from product specialists.
Pop-ups aren't only for new brands trying to breakthrough in the retail market. Successful companies are also jumping on the pop-up shop trend to create meaningful relationships with their audience. In that same survey from earlier, 63% of respondents said connecting with customers was their principal motive for opening a pop-up. 
Take Glossier, for example. The successful startup first introduced their easy-to-use skincare and makeup through influencer marketing, and then took their products to pop-ups across the country. 
With long lines wrapped around their shops, Glossier propelled their digital-first company to the physical market and connected their product with many new customers. Their popularity translated back onto social media, with influencers and customers posting pictures at the in-store locations.
Exclusivity & Urgency
With their increased exposure, brands are also able to leverage the exclusivity and urgency of products featured in their pop-ups. Let's look at Magnum Ice Cream.
Unilever collaborated with MC² to launch a pop-up shop in New York City to give Magnum Ice Cream fans an unforgettable experience. With over 200,000 in-store custom combinations, including never-before-used ingredients like chili flakes, attendees had a chance to create a unique ice cream bar and share their creations on social media.
These personalized blends were exclusive to this location. The introduction of limited-edition products like the Magnum Ice Cream Bar has changed the way consumers engage with a brand. Even the St. Ives pop-up, where guests were able to create custom beauty blends, took a page out of the exclusive experience handbook.
Feedback
Remember the Glossier pop-up we mentioned earlier? That was a great way for the customer-centric company to test new products and gain valuable insights. Not only did they receive genuine opinions and first impressions from people testing their products, but they also gained a sense of their followers' needs, and adjusted their product development to match.
These face-to-face experiences between brands and customers allow retailers to see who the customer is, how they interact with products, and what brought them to the pop-up in the first place. This is all valuable information that can be used in future marketing strategies. 
Interested in bringing your brand to life through a pop-up store? Let MC² turn your vision into reality. Let's talk!