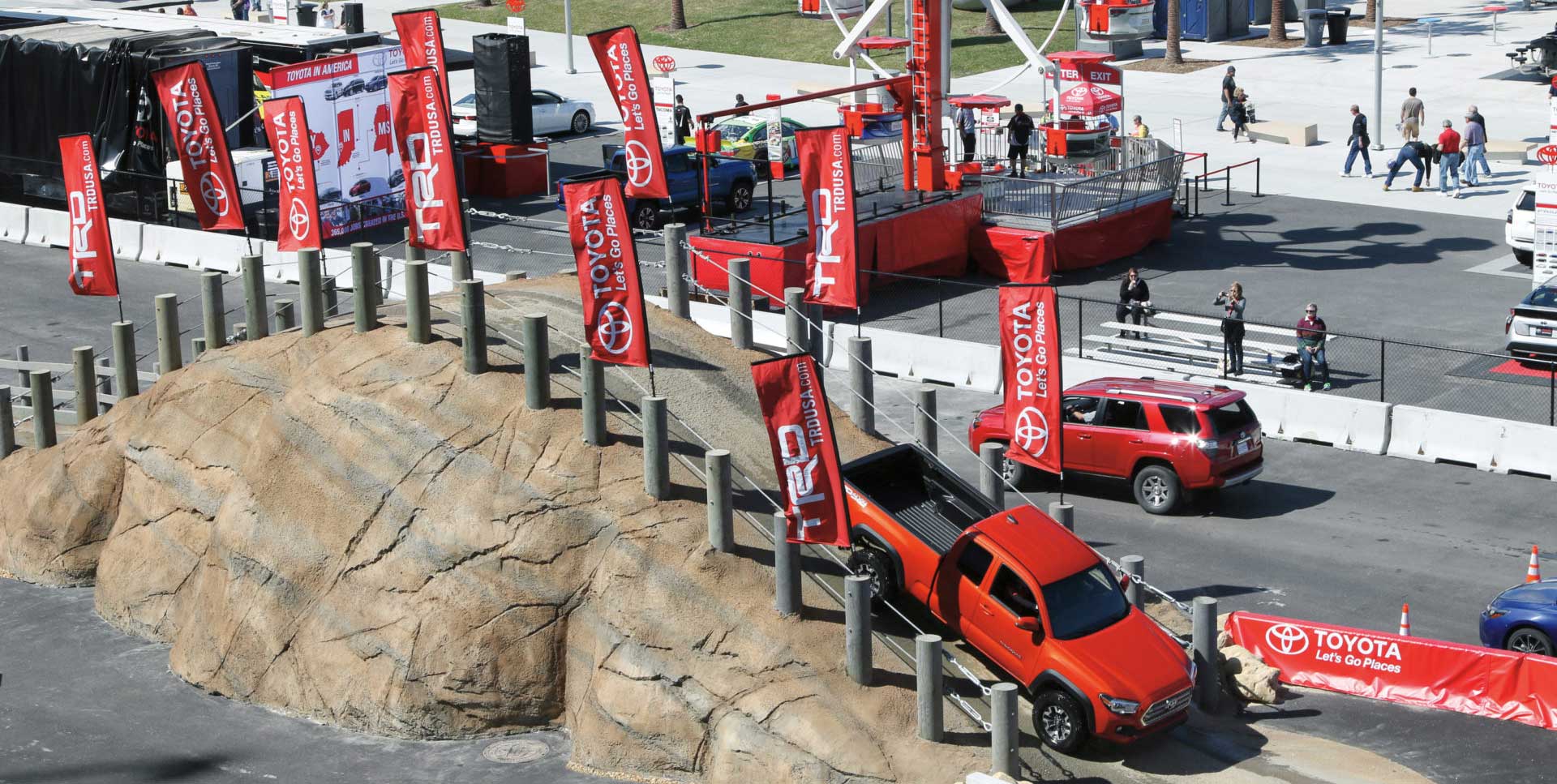 How Modern Ride and Drive Events are Engaging Customers Like Never Before
The term "Ride and Drive" has come to mean so much more than the name implies. Today's Ride and Drive Events are dynamic, experiential programs that fully immerse customers in the world of the car–and make them feel the rush that comes with ownership.
So how are today's automakers conveying the sense of excitement and adventure that their products are meant to elicit? By thinking beyond the test drive and inviting potential buyers to explore the vehicle in a way that fully immerses them in its world.
Here's how some of today's top automakers are creating an incredibly powerful impression through experiential events that take ride and drives to the next level.
Three Examples of Innovative Ride and Drive Events Ideas
Showcase the Vehicle in an Ideal Setting
Driving a Ferrari around a school parking lot just isn't going to give you the same rush as speeding down the open road. The same can be said for most modern cars. If you're not using it as it was designed to be used, you're not really test driving, are you?
Thinking outside of the box can take your ride and drive event to a new level. First, think of the car's best feature. Is it speed demon? Is it a family car? Will it be gliding through the city, or cruising down dusty country roads? Presenting your car within its natural environment will help people quickly understand its best features.
Here's a great example. When General Motors launched its Sierra Truck, they invited people to camp with them in the California wilderness with 1,500 Sierras, airstream trailers, campfires, grilling, and tons of outdoor fun. This weekend showcased the new truck within the setting it was intended for, thereby creating a happy association between the rugged new model and all the deeply loved memories that come with the great outdoors.
Let Them Experience the Thrill of the Open Road
It's never really about the vehicle, it's about the feeling that it gives you. True car lovers are in it for the thrill, so if you're selling a fast, exciting new model make sure that your activation speaks to the pure, emotional power of the car. When MC² partnered with Toyota at the Daytona Race Track, we built a Toyota Riding Experience inside a 166,000 square foot activation space that kept race fans engaged for hours.
The event featured a replica of Denny Hamlin's DAYTONA 500-winning No. 11 FedEx Toyota Camry, an interactive zone that encouraged people to create a digital bobblehead version of themselves and race around the track with their favorite driver, and of course a high-performance ride around an off-road course with a professional driver.
By infusing the product with the energy of the Daytona 500, we created a strong association between the joy of racing and the car itself. Plus, by partnering with a professional off-road driver, we were able to deliver a test drive like no other!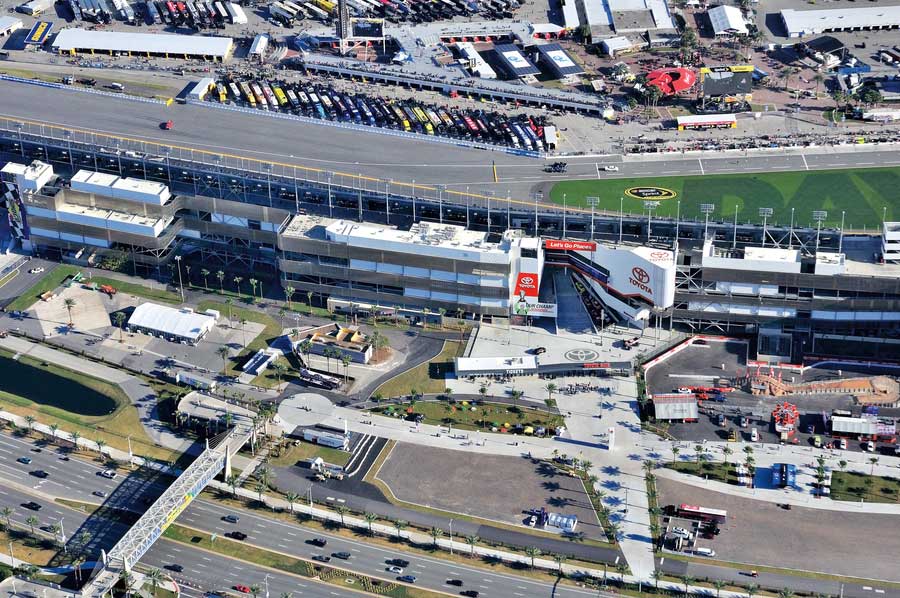 Educate Through Entertainment
New technology may be your car's biggest selling point. But learning about an advanced automotive feature doesn't always scream "out of the box experience."
Time to get creative.
When Ford motors designed an actual escape room driving puzzle around all of its 2017 Ford Escape features, they jumped on a hot trend in an incredibly meaningful way. Not only did this adventure get people's heart rates up and immerse them inside the world of an escape room adventure, but it also forced them to learn about the car's new technology–fast!
You can only test drive a car for so long, but if you give people a reason to stay inside the car, and engage with its best features, you're also giving them a chance to fall in love. Before you plan your next ride and drive event, take a minute to talk with one of our experts about how we can help you maximize your reach and leave every visitor with a positive emotional impression of your brand.
We've got years of experience creating unforgettable ride and drive events. Let's talk about your next one.