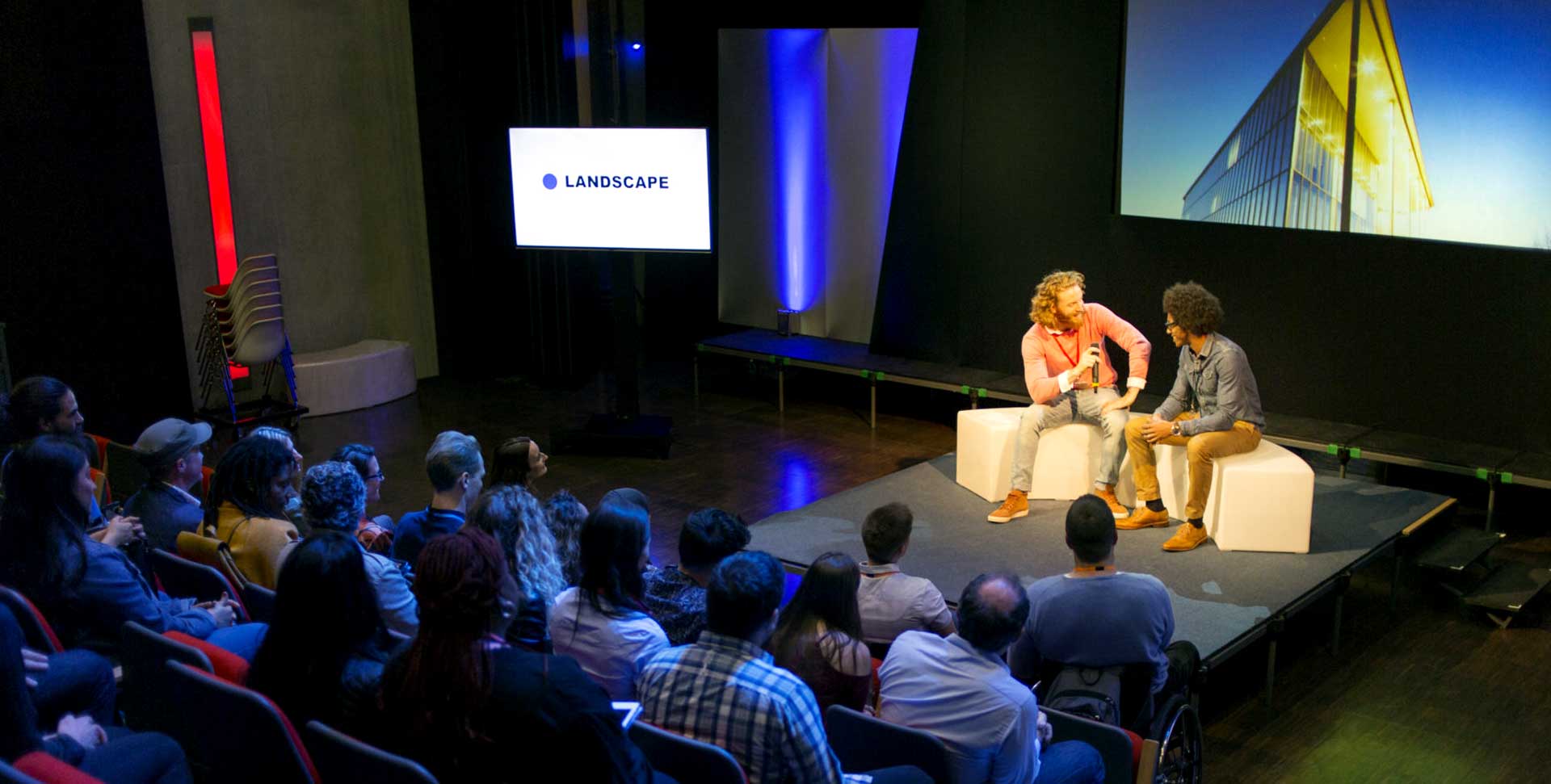 10 Stats that Prove Face-to-Face Marketing Will Win in 2019
Face to face marketing is not a new idea, but when it comes to making a sale and leaving a lasting impression, this "old school" marketing method can be downright revolutionary. Live events give people the opportunity to form in-person connections in our crazy digital world. No matter how much technology advances in the coming year, nothing will replace the power of personal interactions and pure emotional experiences.
Investing in live events is a forward-thinking strategy that gives you a bigger return on your investment than other traditional marketing methods. Don't believe us? These ten statistics might change your mind.
1. Most event marketers believe that face to face events are the single most effective marketing channel over digital advertising, email marketing and content marketing. (Event Marketing 2018: Benchmarks & Trends)
So, it's not just us! Event marketing has grown significantly over the past few years, with more and more companies realizing that investing in face-to-face experiences is less expensive and more successful than they previously believed. In fact, that same study showed that
2. The majority of event marketers plan on investing more money in live events in the future, both in budget (63%) and number of events (63%) (Event Marketing 2018: Benchmarks & Trends)
Plus…
3. The average marketing company plans to grow their event marketing budgets by more than $4,500 next year! (Event Marketing 2018: Benchmarks & Trends)
This sudden turn towards experiential marketing events is no trend. When you give customers the ability to interact with your brand in the real world, you demonstrate who you are and what you value– in other words, you create trust. And since your customer's attention span is about the same as a goldfish, achieving trust takes much longer and much more money in the digital realm. Maybe this "shortcut" to brand evangelism is why experiential marketing is not only building a positive emotional connection to your brand, but selling products too.
4. A recent study found that over 90% of consumers have more positive feelings about brands after attending a live event (EventTrack 2018)
And…
5. 85% of consumers said they were likely to purchase after participating in face to face events and experiences (EventTrack 2018)
Whoa. These stats bear repeating: After attending a single live event, 85% of customers are likely to purchase and a whopping 90% will leave with fuzzy feelings about your brand. When was the last time an email marketing campaign did that?
When it comes to tangible results, event marketing takes the cake.
Of course, this is not to say that digital marketing methods are at all unnecessary or ineffective. The trick is to integrate event marketing into your overall plan in order to supercharge your existing efforts. Adding virtual elements can measurably enhance and extend your results. A great example of the power of integrating social media and face to face marketing is creating a social media experience that helps to amplify your event.
6. 98% of consumers create digital or social content at events (EventTrack 2018)
And…
7. 100% of consumers that created content, shared it with their audience! (EventTrack 2018)
No offense to your social team, but user-generated content is far more effective than anything you can come up with in-house. What kind of content are you more likely to view and share, a post from a brand, or a post from a friend? Of course, the latter is MUCH more powerful. That's why it's so important to use creative live events in order to encourage social sharing of your brand's message. If you can convince people to talk about you in a positive way based on an awesome face-to-face experience, your event marketing efforts have the potential to blow up in the digital world too.
But what if your coworkers just don't buy it?
Sometimes, the toughest part about planning and executing a live event is justifying your strategy. If you're struggling to get your senior leadership team on board, you might want to take a page from the book of the most successful companies out there. Here's what overperforming marketing companies had to say about live events.
8. Overperforming organizations believe that their organization as a whole is very committed to live events (Event Marketing 2018: Benchmarks & Trends
And…
9. 87% of respondents from overperforming organizations believing that their leadership teams are more supportive of live events than those at other organizations. (Event Marketing 2018: Benchmarks & Trends)
An investment in live events is an investment in the future of your business. But getting over the cost hurdle can be tough, especially for small companies. Today, face to face events are much more affordable than you might think. In fact, according to a study from Harvard Business Review Analytic Services,
10. Event marketing usually consumes less than 20% of a company's budget.
With its amazing potential to educate your customers, build strong emotional connections, and move the needle on sales, face to face marketing is no longer a "nice to have" but an essential part of any marketing mix. If you're ready to create an event that fits your marketing budget and furthers your goals, let's talk.