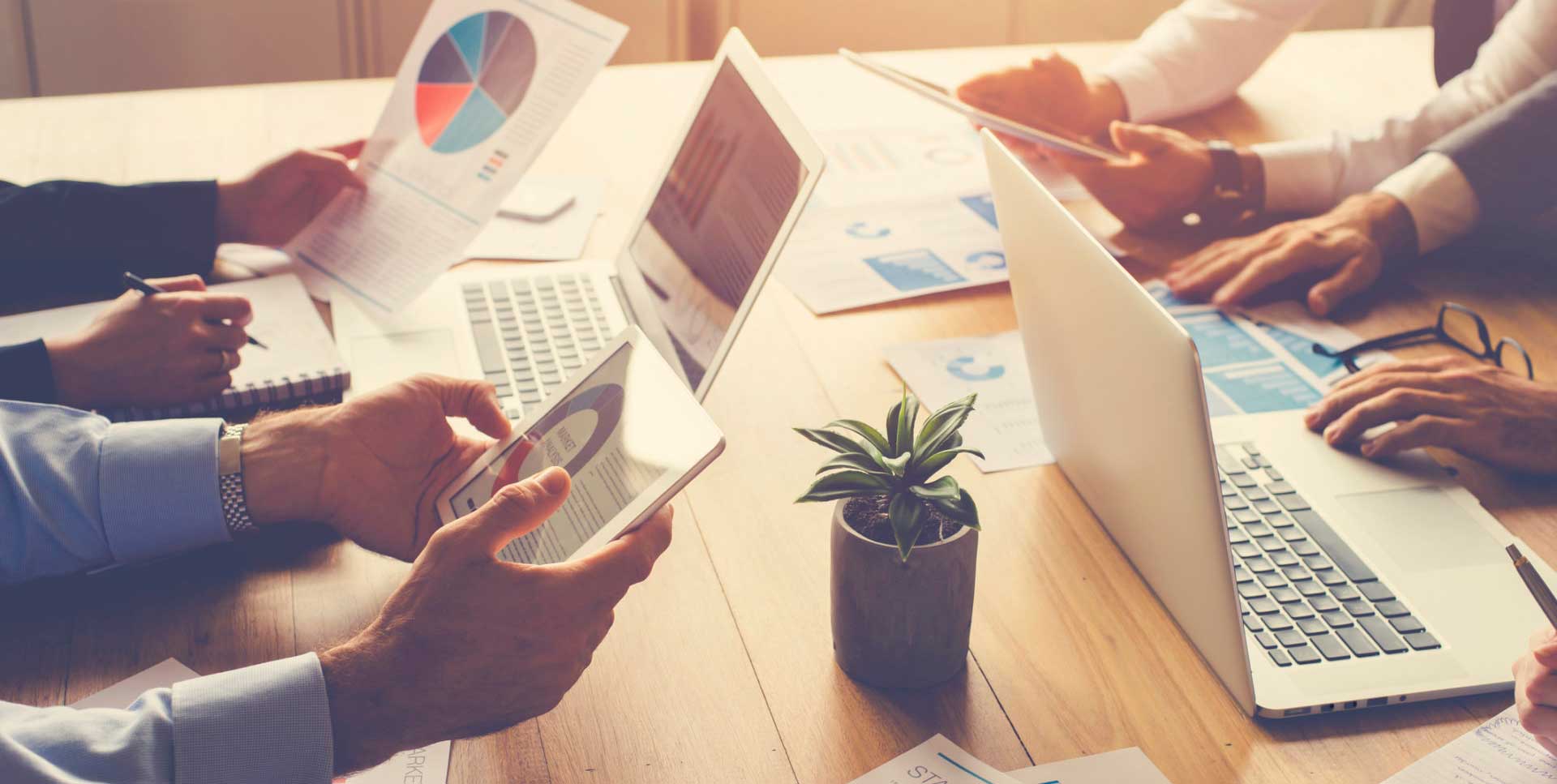 6 Metrics to Build the Best Trade Show Marketing Strategy
Which metrics of past success do you usually consider when building a successful trade show marketing strategy? Drawing a blank? That's because it's not an easy question.
Unlike digital marketers, who have a wealth of data at their fingertips, old school face-to-face marketers and salespeople tend to rely on less scientific methods of measurement. We call it the "I felt like that went well…?" method. And when it comes to creating a trade show marketing strategy that really works, we think you deserve better.
Here are three sales metrics and three overall value metrics that can help you determine how well your trade show exhibits are really doing.
Three Metrics for Trade Show Sales
1. Opportunity Win Rate
Opportunity win rate is a measure of how many people you reached at your trade show divided by how many sales you are making to that audience. By evaluating and comparing your trade show marketing strategy based on this measurement, you can see how effective your sales strategy is on a per-person basis. It's a valuable metric that can help you compare past presentations and exhibits to determine which ones were most effective regardless of how many people were in attendance at the show.
2. Average Deal Size
Look at your revenue per sale to determine how profitable each new customer is. This allows you to determine the number of new customers you need to acquire in order to make the trade show exhibition profitable.
3. Sales Cycle
Sales cycle is a measure of the average amount of time it takes for a trade show sales team to convert a lead into a paying customer. If the sales team has a short sales cycle, you can hopefully count on selling a lot of products at a trade show. Large-investment products (like an exhibit program) lend themselves to longer sales cycles. For these products, it may be more beneficial for you to focus your trade show marketing strategy on generating highly qualified leads and brand marketing.
Three Metrics for Overall Trade Show Value
1. Customer Retention
Your amazing trade show sales team may be busy closing new business deals, but who is looking out for the customers you already have? If your customers are at the show, they are a prime target for your competitors— so you'd better treat them like VIPs. Advance invitations to visit the exhibit, warm welcomes when they arrive, access to special events, and one-on-one opportunities with top management are great ways to show your current customers that they are still incredibly important to you. Keeping track of how many current customers take you up on your invitations and spend time with management is a great way to measure your ongoing success. Assign a value to this. It matters in your trade show marketing strategy.
2. Miscellaneous Savings
Sometimes, the value of a trade show comes in the form of overall cost savings. There is a lot of measurable value in gaining leads at a trade show, especially when you consider the cost of sales calls, offsite meetings, purchased lists, and email campaign overhead. Additionally, consider using the trade show floor to recruit staff and evaluate new suppliers— activities that would otherwise require additional travel, hotel, and transportation costs. Exhibiting at a trade shows can eliminate these costs and more, thereby directly benefiting your bottom line. Record and evaluate them whenever possible. It's a part of the bigger picture.
3. Promotional Value
By assigning values to attendees who pass by your trade show exhibit versus those who visit, as well as people who respond to your emails, news coverage, and special events versus those who do not, you can estimate a cost for "gross impressions." When you compare that cost to the value of your target audience, you can measure a total promotional value for the trade show in question. This is explained in detail in Ed Jones article for EXHIBITOR magazine "How to Measure the Value of Trade Show Marketing."
Need more help creating a trade show marketing strategy that get results? Let's talk!