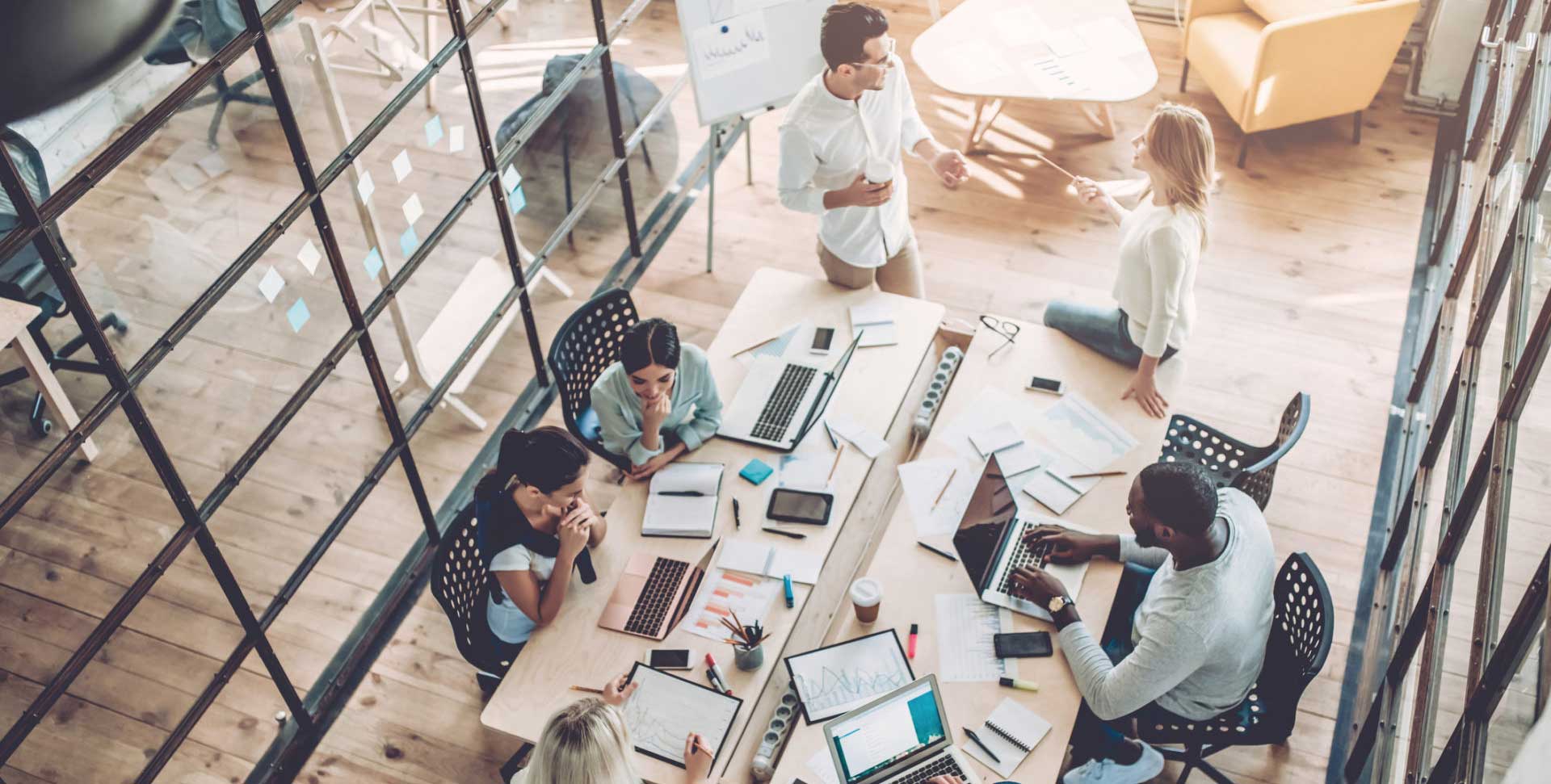 4 Steps to Boost Your Trade Show ROI at Every Stage
Want to boost your trade show ROI? Who doesn't? Trade shows help companies build brand awareness and discover new business opportunities, but when you put a significant amout of time and effort into a trade show or event, you want to feel confident that it was worth the investment. The companies that fare the best—and maximize their trade show ROI—are those who understand that simply showing up is never enough. It's not about the amount of money invested, but the quality of the face-to-face interactions and connections made before, during and after the show that can take your show results from "meh" to amazing.
According to a recent study from CEIR (Center for Exhibit Industry Research), "The Spend Decision: Analyzing How Exhibits Fit Into The Overall Marketing Budget," 81% of trade show attendees have buying authority. So, how do you engage with these high-level customers and prospects in order to get the biggest trade show ROI from your participation? As professionals in building trade show experiences since 1974, we've put together a few quick pointers that will help you improve every aspect of your next trade show.
1. Plan in advance
The first step toward an improved trade show ROI is creating an engagement timeline to support your company's strategic marketing plan. To achieve an action-oriented goal, you should look at the whole communications picture– advertising, online marketing, media relations, and public relations. Make sure your messaging aligns with your overall marketing strategy and clearly explains how your products or services can benefit customers and prospects. Consider including information that demonstrates concrete value, such as research data and comparisons. Having competitive data handy will help you communicate user-benefits rather than solely self-serving your brand. Arming yourself with real answers and data in advance, will help you earn trust and demonstrate your company's best talents.
2. Build quality traffic
Foot traffic directly correlates to your trade show ROI, however unlike the Field of Dreams … "If you build it, they will come" … does not typically work. To ensure quality foot traffic, be prepared to reach out. Engage your customers and prospects well in advance of any event and make it clear how they stand to benefit from visiting your booth. Some great examples of incentives include special show pricing, access to exclusive research or information, a contest, or an in-booth gift or activity that provides a meaningful experience to prospects.
There are several ways to boost your trade show ROI by promoting your participation and in-booth activities, but here are a few ideas to get you started.
Digital Content
First, put the information on your company's website. Social platforms such as LinkedIn, Twitter, Facebook, Instagram and Pinterest make it easy for brands to engage with customers and prospects– often and instantaneously. Integrate your trade show activities with these powerful engagement tools to help drive traffic to your exhibit.

PR
Contact the show organizer to obtain the media list of those confirmed to be at the show and reach out to the press with news and information about your company. Also ask for the attendee list and use email or direct mail to invite visitors and make appointments if permitted by the show. Include your own customer and prospect list as well.

Paid
Consider sponsorship opportunities to co-promote with the trade show organizer to help boost traffic to your booth and buzz around your participation. When planning a pre-show marketing strategy, consider a variety of new and traditional communication channels such as social media, video, email, direct mail or print advertising in order to reach your audience through multiple touch points.
3. Engage on-site
So, you've planned ahead and have succeeded in driving traffic to your booth. But, how is your staff keeping them there? Your team plays the biggest role in boosting your trade show ROI, so don't let your efforts fall short due to an uninformed booth staff. Instead, transform each salesperson into a highly-trained brand ambassador. You've put in a significant amount of time and money into the show, staff performance will have a large impact on your overall success. Invest the time and effort to train your onsite staff. Get the staff excited– make it fun, but also incentivize them to reach sales goals. During the training process, clearly articulate the criteria your sales team should use to qualify visitors and determine whether they are high-quality leads. Develop a protocol for ensuring a smooth process when VIPs show up. For "tire-kickers," or unqualified visitors, provide the staff a list of tips on how to disengage with them politely, but quickly.
4. Follow up
Want to see a bigger trade show ROI, then don't stop working toward your goal just because the doors have closed. Communication with customers and prospects shouldn't end when the tradeshow does. The show itself may just be the starting point of the sale, which could happen months later. For a more effective follow-up, take action at the show. Clearly annotate the leads (list the actions you need to take) and rate them based on your sales and closing criteria to ensure the "hottest" leads get immediate attention. All of your contacts should be organized into a centralized database (segregated by type, if needed) to facilitate regular, ongoing communication.
For example, add your contacts to your distribution lists for company announcements, media mentions, or relevant news to show that you're engaged with their business. And remember: Never ignore a lead. You never know who will turn out to be the most beneficial connection.
Are you interested in building an impactful trade show exhibit? As a nationally recognized leader in the exhibit and event marketing industry, MC² can help you turn your next event into an ROI success story.