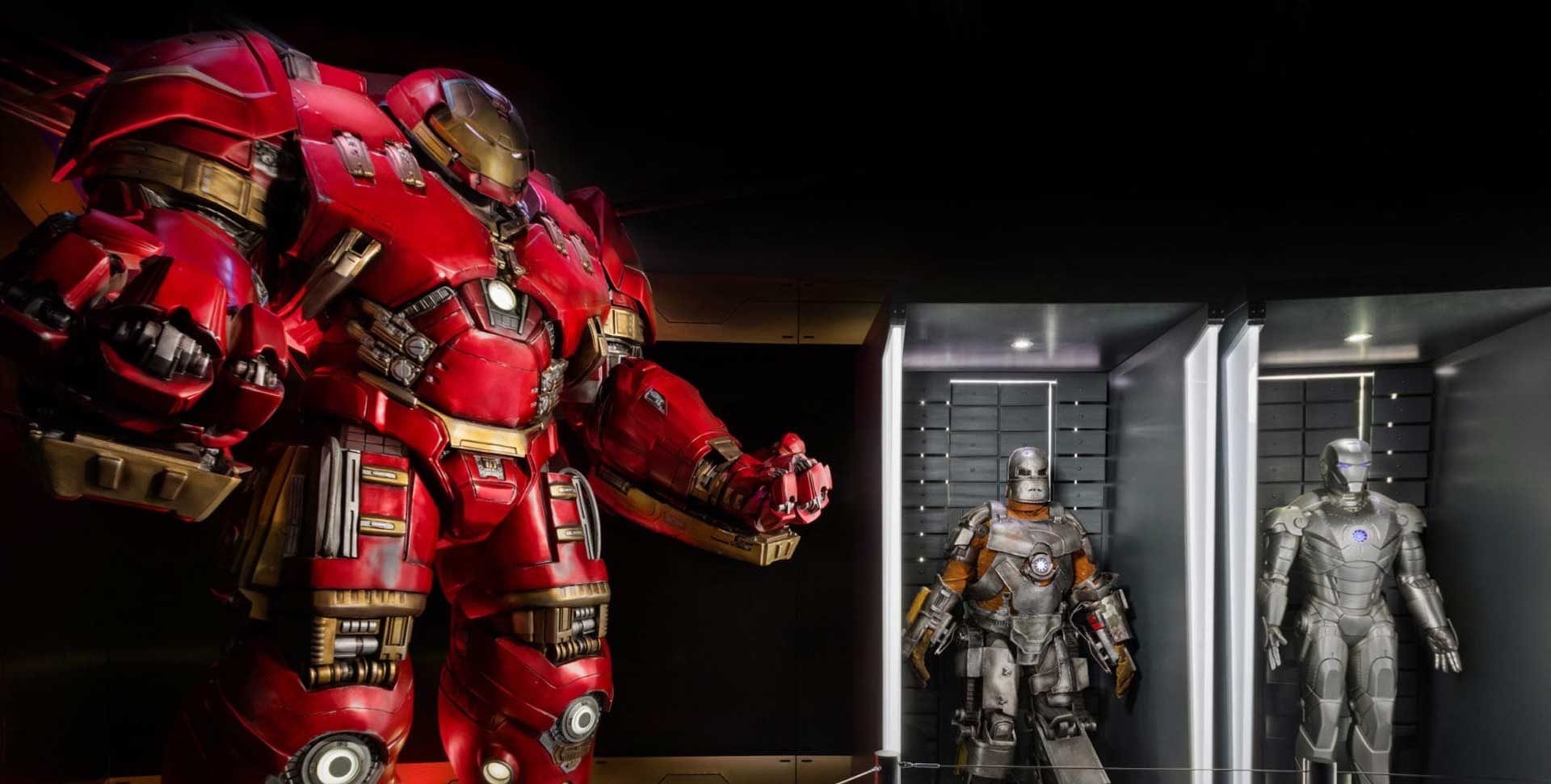 The Value of Location-Based Entertainment for IP Holders
It's one thing to read about the magic of Hogwarts in J.K. Rowling's critically acclaimed series, but it's an entirely new experience when you walk through the gates of the Wizarding World of Harry Potter at Universal Parks & Resorts. Suddenly, the spells and creatures and daring heroes are no longer a fantasy – they're real.
More than ever before, film and television marketers need to go above and beyond to grab audience attention. With hundreds and thousands of hours of content available at the click of a button, how can entertainment brands stand out from the competition?
Pushing the boundaries with IP-branded location-based entertainment (LBE) can drive fan engagement and give people the interactions they crave. And these kinds of immersive experiences are in high demand. According to a recent study, 78% of millennials would choose to spend money on experiences over buying something desirable. Fifty-five percent of millennials are already doing just that – spending their hard-earned cash on events.
With plenty of popular movie franchises to pick from, media companies are listening to their audience and investing in large-scale, real-life experiences. Perhaps the most telling example of this trend is Disney; in the next few years, Disney is expected to invest $24 billion to boost its theme park division.
We've put together three major reasons why location-based entertainment is a proven tactic to increase value, build brand affinity, and expand an IP's narrative.
1. Increase Value of the IP
There is an immediate value that people attach to IPs – and they'll go great lengths to consume entertainment in its various forms. When you create an experiential story environment, you are inviting a fanatic audience to re-engage with their favorite characters through live, tangible experience.
Bringing the fictional to the real world in a location-based setting intrinsically increases the value of the IP, strengthening its presence in the entertainment industry and reinforcing its legitimacy. Disney, Star Wars, and Marvel have all been adapted into a theme park and pop-up attractions worthy of repeat visits.
These unique experiences that keep people coming back, again and again, are what enhances the IP's value. They establish new revenue opportunities and can result in a greater return on investment. Lionsgate, which licenses the use of its characters to theme park operators, is expected to generate $100 million in additional revenue from location-based entertainment endeavors over the next few years.
Even Disney's theme park expansion has resulted in the company's highest ROI. Speaking of unique experiences, Disney smartly uses humor to connect with its audience, while showcasing various locations. Check out the tweets here and see their campaign for "Snears", which had many fooled.
Get your #Snears on! Check out the latest innovation in #WaltDisneyWorld snacking, and tell us which snack you're going to style your Snears with. ? ? ? pic.twitter.com/0ZqPyyK8fe

— Walt Disney World (@WaltDisneyWorld) April 1, 2019
While there are risks that come with any substantial investment, location-based entertainment has proven to boost the value of IPs.
2. Build Stronger Relationships with the Audience
When you give people the opportunity to become part of the IP's world, you are enhancing the bond between them and their favorite characters. A recent survey from Thinkwell reasons that seeing recognizable or familiar characters would heighten a child's experience at an LBE venue and would result in a "more fun and special" experience.
What it comes down to is captivating your audience in a way that transforms the audiovisual into a multisensory experience and leaves a lasting impact. Offering a hands-on activity can do just that. CSI: The Experience is a great example of an IP-based LBE that charmed guests. For this experiential activation, visitors were invited to play the role of a crime scene investigator in two state-of-the-art forensic crime labs with dazzling special effects. Just like Gil Grisom, they performed realistic CSI tests like matching DNA, examining bullet casings and identifying single strands of hair. Check out more in the video here.
Another great example of this is the Bird Box mobile experience. This location-based pop-up in Los Angeles, California, and Austin, Texas invited participants to endure a personal version of the thrilling scenarios experienced by the actors in this Netflix film. While blindfolded, guests become immersed into the bone-chilling atmosphere. Watch the video below to get an idea of the experience.
By encouraging guests to merge their story with the brand's story, you are inviting the opportunity to deepen their connection to the IP.
3. Telling a Bigger Story
IP in location-based settings is all about expanding on the stories and characters that have already captured the public's heart. Bringing a franchise alive provides an entirely new set of storytelling parameters that can't fit between the pages of a book or within a two-hour movie. A guest's role in the experience is integral to the overall story, which should stand on its own but still be set in a familiar world.
We've developed an array of immersive activations around tv and film franchises, inviting fans to participate in the stories themselves. For Avengers Station in Las Vegas, we created an environment that encouraged people to examine Bruce Banner's laboratory, Captain America's uniform and shield, and Iron Man's MK 45 suit. This up-close-and-personal interaction left room for the imagination to craft epic scenarios and plotlines beyond even Marvel's powers.
Experiences like this give way to grander storytelling and welcome stronger audience connections to a cast of characters that have otherwise existed at a distance.
Location-based experiences allow media companies to expand their IPs in creative and memorable ways. Let's grab a Butterbeer and chat about your ideas for creating an immersive marketing campaign.