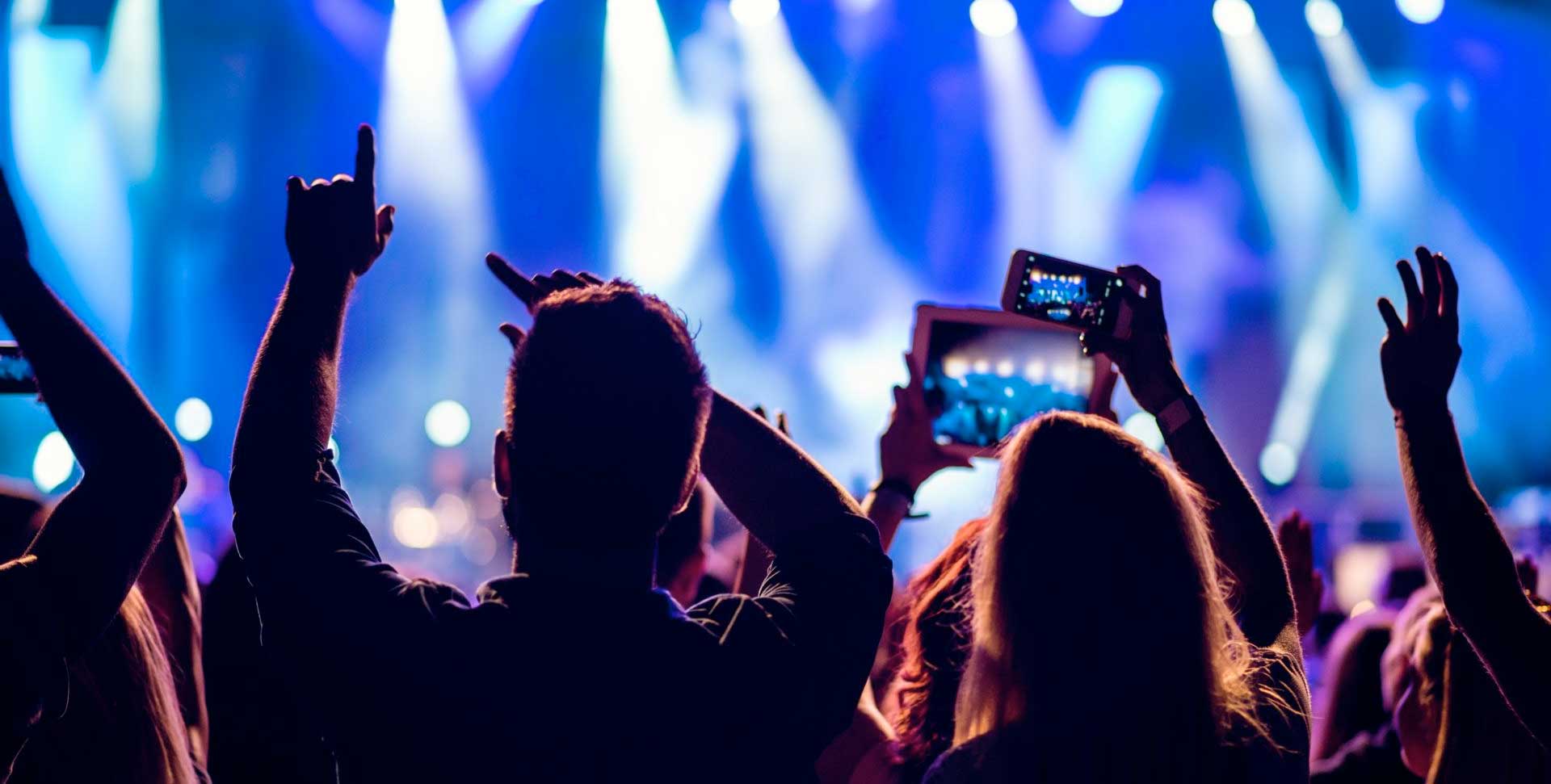 Connected Experiences: How to Fuse Social into Your Live Events
Ah. Life in the digital age. A time when attending a party means Snapchat coverage, when life-changing moments must be documented to have actually happened, and when relationships are legitimized by status updates and #WCW (that would be, Women Crush Wednesdays).
The digital and real world are now inextricably linked. Whatever you may think of that, for creators of live events, consumers' passion for all things digital is a serious benefit. Connected experiences are the way of the future.
Actually, they have already arrived, and are inspiring consumers to connect with brands like never before by melding in-person experiences with the convenience of digital.
In-Person and Digital Experiences are a Perfect Pair
Social media is more prevalent in our lives than ever before, and it has changed the way people experience events. Now we feel pressure — or just an overwhelming burning desire — to post about our every move. Especially if that move is attending an awesome event thrown by an effortlessly cool brand.
Even the most basic activities, like the way we eat our food, have evolved with the digital era. In the past (so they say), people went out and had experiences  — they went to a restaurant, saw a show, sang their lungs out at a concert — and then went home to report back to friends and family about their outing.
Today, we live experiences in the moment — digitally and physically, that is. We go to dinner, a show, or concert and now post photos and videos to our feeds as picture-perfect moments, often taking this to the next level by sharing via Facebook or Instagram live. Video-streaming tools give friends and followers unfettered access to our lives in real time. Errr scary.
While social media is not exactly the new kid on the block, live-streaming has seen a huge jump in use over the last two years and is becoming increasingly popular, with innovative tools coming out all the time (IG TV, Periscope, Ustream). For brands, that makes any occasion a potentially public event.
A fun example could be how BuzzFeed filmed two employees trying to make a watermelon explode with mere rubber bands. With over 11 million views to date, this shows the power of "viral" content that can boost impressions and visibility for brands with live-streaming on social networks.
This new social etiquette of sharing on the scene isn't necessarily good or bad, it's just different, and with change comes infinite opportunity. Today one person partaking in an event does not just mean one more person who may or may not eat up your brand. It can mean hundreds, thousands, or even more people discovering who you are. That's why it's crucial to create an atmosphere of connection, fusing attendees with your brand, and motivating them to post.
How to Create Authentic Connected Experiences
Connected experiences drastically enhance any event by infusing authentic moments with the convenience and viral video-inducing excitement of digital. Pairing a concrete brand strategy with digital tools intensifies encounters and engages more people. Perfect connected experiences maintain a high level of brand integrity while infusing that instant, digital thrill.
"What a lot of brands have been doing now is paying influencers to actually show up to their event and post on Instagram stories and to their feed," said social media guru and professional millennial code-cracker Julia Perez, who serves as Digital Marketing Director at Core. "It's not enough to have a really cool pop up or event, now brands have to go the extra mile to integrate social."
It's also important to truly consider your audience and who will identify with your brand. "[Think about] who is going to share this on social, what is going to prompt them to do it, and what does it say about their personal brand that they did post?" says Perez.
Too often, conversations surrounding the saturation of digital and social media in everyday life are negative. Brands can do more by flipping the script and bringing digital into the fold of real life experiences to create an energized and genuine event. A great example is when Emirates Airlines gave a free upgrade to Casey Neistat, a YouTube Influencer, who posted his video on his site and … voila… it went viral. The video has 55 million views to date, mainly because social media helped amplify it. An ad campaign worth millions, at the cost of a $21,000 upgrade.
So with that said … here's a step by step for the basics on how to best digitally optimize your next event.
Step 1: Before the event
Start conversations before the event to get people excited. Post behind-the-scenes photos of stages being set up, and start tweeting about the event at least a few weeks in advance. Come up with a cool hashtag that can be used before, during, and after the event. Be careful about oversaturating feeds though. You want people engaged, not nauseated by feverish posting.
Step 2: During the event
It's helpful to have a photobooth or a touch point that will compel attendees to snap a pic. The phrase "do it for the gram" is hard to avoid, though it's often played off as a joke. It's hard to decipher fact from fiction with articles like "most Instagrammable vacation spots" saturating the web. Make Instagrammable moments easy to capture and fun to do so. Some brands even find creative ways to sneak in initiatives to share via social. Grab emails by the bundle!  
Step 3: After the event
A day or two post-event, send a blanket "hello new friend, thanks for coming" email with pictures snapped from the event, perhaps including a free trial of your fabulous product. Tweet them, comment on photos that your attendees have shared, exude love to those that attended such a joyous occasion and encourage them to come back.
Would you like the experiential experts at MC² to amplify your next event? Simply get in touch and let us take care of the rest.