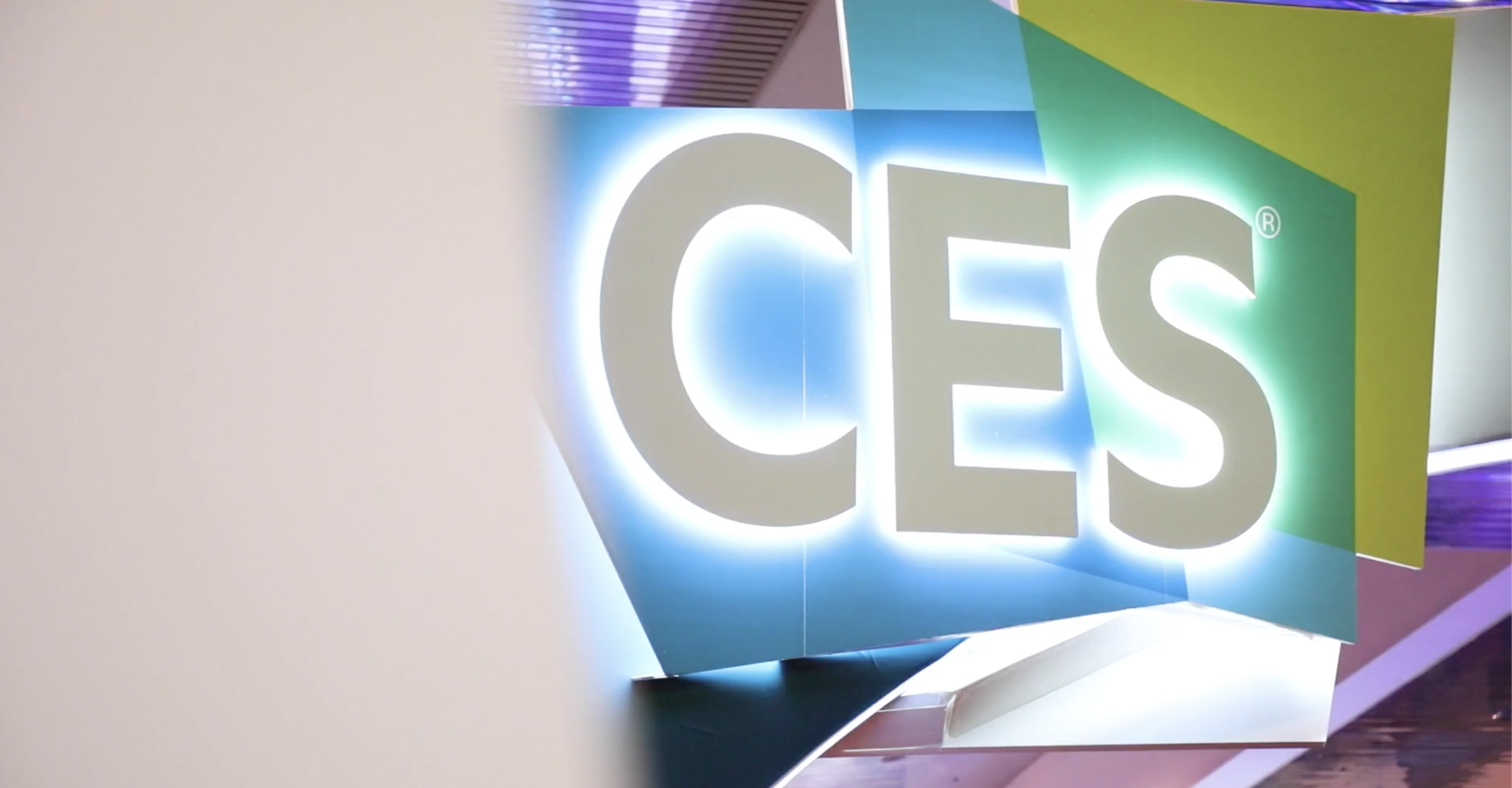 MC²'s Award Winning Presence at CES 2022
At precisely 8:30 AM on January 5, 2022, the doors to the Las Vegas Convention Center opened for one of the most prestigious trade show events in the world – the 2022 Consumer Electronics Show, also known as CES. During the next three days, more than 45,000 attendees representing over 120 countries walked the show floor visiting more than 2,300 exhibits.
As the show continued to attract and lure attendees, a team of event professionals scoured CES' 600,000 sq. ft. floor space on a mission. The objective was to find the top 20 exhibits to receive the coveted EXHIBITOR magazine's Best of CES 2022 List. Each year, EXHIBITOR magazine, which is considered to be the quintessential publication in the exhibit industry, judges CES exhibitors on the brands' architectures, how their spaces fosters immersive experiences, creative engagements, and the it factor capitalizing on the unique power of face-to-face marketing.
MC² is proud to announce three of its client partners have been recognized in EXHIBITOR magazine's Best of CES list for 2022.
John Deere – Nothing Runs Like a Deere. Autonomously.
After a successful 2021 CES that saw MC² recognized as a Best of CES Producer by EXHIBITOR for its VR integrated experience highlighting John Deere's compelling and multifaceted microsite experience in precision agriculture using Artificial Intelligence (AI) equipped machinery, the bar was set high for 2022.
With the global population expected to grow by 2 billion people before 2050, global food demand will increase by almost 50%. With land availability being scarce and a rising population, a farmer's ability to efficiently work during the most critical times of the year will become the primary hurdle for many. John Deere looks to help farmers meet those challenges with its new autonomous 8R Tractor, TruSet-enabled chisel plow, global positioning guidance system, and new advanced technologies keeping the message behind its CES presence simple: Feed the world.
For CES 2022, John Deere's exhibit was located in Central Hall's Silver Lot covering a 60×90 footprint where they unveiled its new autonomous tractor, provided attendees with numerous fun photo op installments within its exhibit, and equipment demonstrations both in-person and virtually. MC² provided the overall creative direction, including the tagline, 2D and 3D design, video content creation and production, engineering, fabrication of the 5400 sq. ft. exhibit, and installation with our partners at NMR Events facilitating the video screen installation.
With its exhibit, John Deere has been recognized as part of EXHIBITOR magazine's Best of CES List and CES® 2022 Innovation Awards Best of Innovation Honore.
SK Telecom Co. Ltd. – SKT's 2030 Net Zero Pledge.
CES 2022 provided SK Telecom, a Korean-based telecommunications brand, the perfect opportunity to showcase its innovative technology portfolio driving the brand's commitment towards a sustainable, eco-conscious efforts for all of their products and services. These tech solutions combined with SK Telecom's advanced services will reduce their carbon footprint during all daily activities.  The company's goal is to become the leader in the current Net Zero era, which was evident in their exhibit experience.
Upon arriving to their Central Hall presence, show attendees were taken through four main zones: The Green Avenue, The Tree of Life, The Walk to Tomorrow, and The Green Playground. The 10,500 sq. ft. exhibit was the talk of the show for many – now justified by EXHIBITOR magazine's vote of confidence awarding SK Telecom with the top spot for this year's Best of CES list at #1!
Samsung Electronics Co. Ltd. – Together for Tomorrow.
There are few brands that have solidified themselves as a must-see during CES and Samsung did exactly that. For CES 2022, Samsung showcased the company's new customized devices and technology that enable connectivity and experiences for everyone's day-to-day. The company announced its 2022 initiatives towards making home appliances more eco-conscious, but don't take it from us.  Hyesoon Yang, Executive Vice President and Head of Customer Experience for Digital Appliances stated, "Collaborations to combat microplastic pollution, helping consumer reduce their energy consumption, cutting back on waste by using recycled plastic, and adapting eco-conscious packaging are some of the activities we're working on to develop various tangible solutions for environmental problems and a sustainable future."
Samsung's show presence, ranked 3rd on EXHIBITOR magazine's Best of CES list, could not have been accomplished if it weren't for a successful partnership with Cheil, who provided the exhibit's design, and NMR Events who supplied the audio and visual components, Fine Design Associates, Inc. providing lighting, and MC² driving the manufacturing, transportation, and installment of the 36,250 sq. ft. exhibit.
Hydrow – Best of CES Honorable Mention.
With its Welcome to the Boathouse theme, Hydrow was able to make quite the splash at CES bringing an immersive environment to life placing the show attendee in the middle of a boathouse surrounded by water in a live product demonstration of its state-of-the-art indoor rowing machine. The beautifully designed at-home rowing machine was the centerpiece for the 1,200 sq. ft. exhibit with its inviting waterways bringing the audience out of the convention center and into cities, such as London, Miami, and more.
CES provided stiff competition with our client partners Hydrow falling just short on EXHIBITOR magazine's Top 20 Best of CES list at #21, well deserving of this honorable mention.
Joint Success.
The success stemming from this year's CES could not have been accomplished without the collaborative efforts from all client personnel and our partners, including NMR Events, Fine Design Associates Inc., and Cheil Worldwide Inc. for assistance with lighting, audiovisuals, and more.
See everyone at CES 2023!