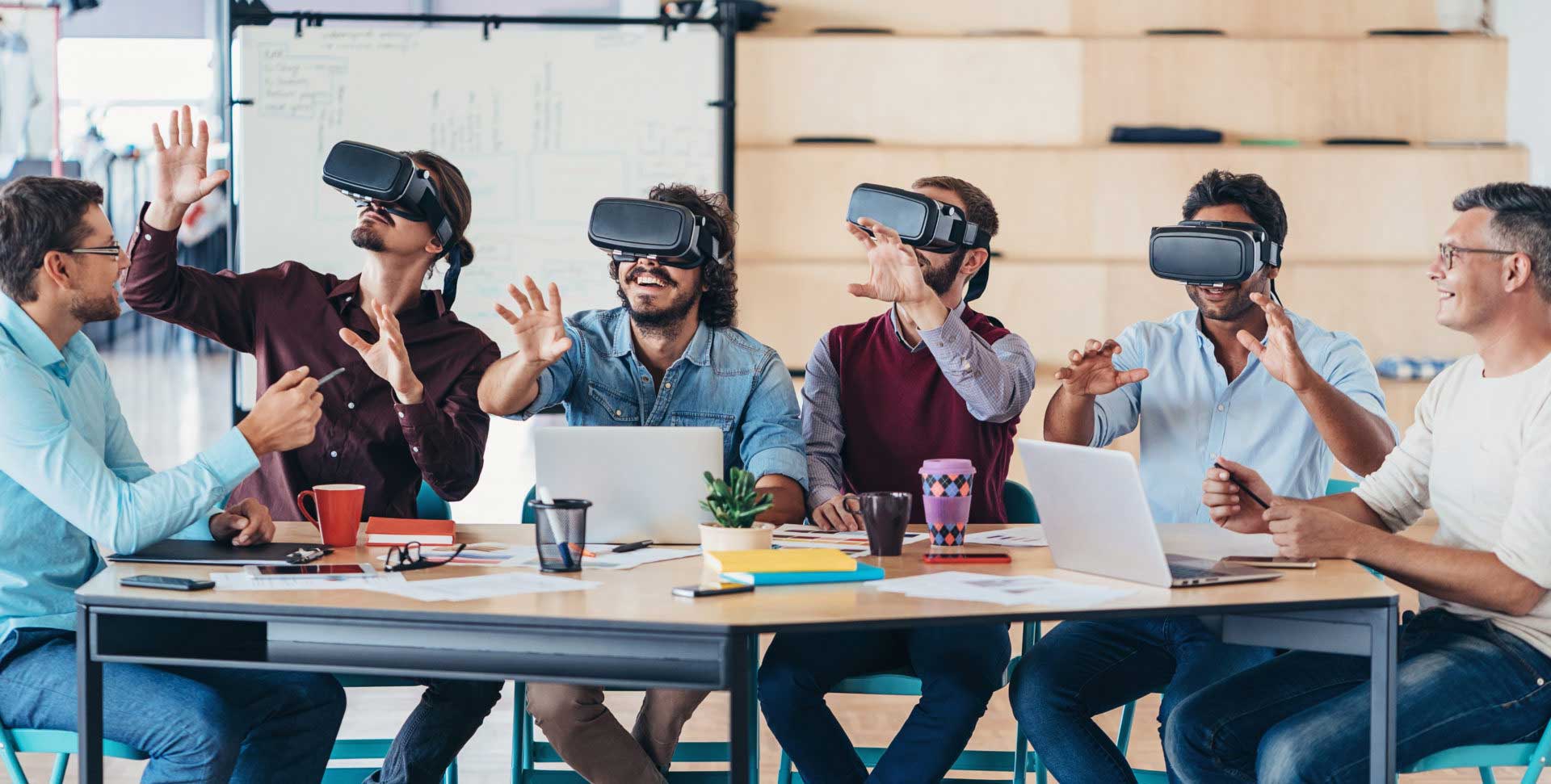 4 Ways to Crush Experiential Virtual Reality at Your Next Live Event
Imagine strapping on a headset and being instantly transported to Greece, Egypt, Singapore, or the top of the Rock in NYC. When Thomas Cook, a British travel company, gave each of its visitors a 360-degree travel experience using Virtual Reality (VR) headsets, they inspired a wave of new travel bookings. Just three months after the activation was implemented, Thomas Cook saw New York excursions skyrocket by 190 percent. Why? After feeling what it was like to be there, casual visitors were transformed into paying customers. Thomas Cook had tapped into the power of experiential VR. And so can you.
As today's consumers seek new ways to interact with brands, experiential VR gives event marketers an opportunity to create immersive and engaging experiences that are fresh, exciting, and incredibly memorable. This amazing technology has transformed the way that we approach exhibits and event planning. Now, instead of just building a booth, event marketers can entertain and educate their audience through sensory experiences that communicate their message in an emotional way–just like Thomas Cook did. When implemented correctly, virtual reality (as well as augmented reality) can tell your story, incite emotion, and encourage action.
Why is Experiential VR so Effective at Live Events?
Experiential VR and live events are a match made in heaven. With so much going on at a live event or trade show, standing out from the crowd is a marketer's biggest challenge. Experienced event marketers know that it doesn't matter how great your product is, how pretty your booth looks, or how well you've trained your staff. If you don't have that WOW factor, you risk being passed over, or worse, forgotten about the next day.
In order to be remembered in these fast-paced and highly competitive settings, you have to make your target audience feel something. Emotion is the secret ingredient that turns casual attendees into brand evangelists. By using VR marketing to engage their senses and spark an emotional reaction, you must create a connection between your brand and your audience. When people get up close and personal with your product or service, they're far more likely to leave the event with a clear understanding of what you do, and why it's so valuable. Interested in using virtual reality but unsure where to start? It might be easier than you think. Here are four ways to use VR that might spark an idea for your next big event.
A superb example is Mercedes, when it showed off its latest SL model with a virtual drive on the Pacific Coast Highway in California. The video was engaging as users were able to use the 360 tab and look around the interior of the car, or up through the sunroof, and watch as the car navigated the road. When transitioned to convertible mode, a glance to the right revealed the Pacific Ocean. Using such VR experiences with audiences to actually feel like you were sitting and enjoying the drive in the car is a great  activation for experiential events.
1.Explain What Your Product Does in a Fun Way
When people can try something for themselves, they're much more likely to understand its value. That's why product demos are a tried-and-true experiential marketing tactic. Unfortunately, not every brand sells products that are easy to demonstrate. Complex technology, larger-than-life machinery, and many other modern services can't be contained in a trade show booth. Enter experiential VR.  By building a virtual world in which your product can be easily demonstrated, you'll open doors to better understanding–and by proxy, more sales. Showing your audience what you do and why it's valuable makes your exhibit feel less like a sales pitch, and more like an educational experience.
2. Demonstrate Proprietary Technology or Features
Everyone knows that Michelin makes tires, but not everyone understands what makes them superior. Virtual reality allows you to take product demos one step further through creative experiences that showcase the exciting features which set you apart. Here's an example: MC2 worked with Michelin to create a tactile experience that simulated what it was like to "Be the Tire." By letting customers feel the road with their hands, Michelin was able to spark an emotional connection between brand and consumer. The "Be the Tire" exhibit viscerally communicated more about Michelin's products than any facts or figures could.
3. Gamify Your Brand
Virtual and augmented reality were made for gaming. Remember the instant popularity of Pokémon GO? Why not tap into that phenomena by creating an immersive gamified experience that adds another level of excitement to your trade show or event? Image recognition technology makes it possible to build scavenger hunts that can be amplified on social media to reach more people at an event. Incorporating valuable incentives can encourage attendees to get involved, follow you on social media, learn about your brand, and of course visit your exhibit. All they'll need is a smartphone to participate. It's fun for them, and invaluable for your marketing team.
4. Take People on a Journey
It's not always about the hard sell. Remember the first time you tried VR? The transportative quality is unlike anything else. This magical experience is at your fingertips, and it can be a powerful one if you use it correctly. Try building a custom environment that communicates your brand's personality. For example, a car company might build a heart-pounding race course, or an environmentally-friendly company might take you on a calming walk through nature. Allowing your guests to walk through your exhibit, but feel transported to another environment entirely, is sure to create some buzz. Well-executed VR development helps explain your brand's identity while building a positive association and building stronger relationships. And of course, nothing attracts more guests like a line of people waiting to try it out for themselves!
Virtual Reality Events: The Bottom Line
Experiential VR gives you the rare opportunity to tell your story in a memorable and emotional way. Although VR marketing will never replace face-to-face marketing, its quickly becoming an essential piece of any event strategy. The benefits of integrating this new technology outweigh any cost concerns and will add real, measurable value in the long-run. By creating a memorable experience with a lasting impact, you can feel good about gathering valuable, interested leads while getting a big return on your investment. And this time, when you make that follow-up call, they'll be sure to remember your name.
Need more inspiration? We're here to help you implement the right technology for your next event. Talk to a VR expert at MC2 today.