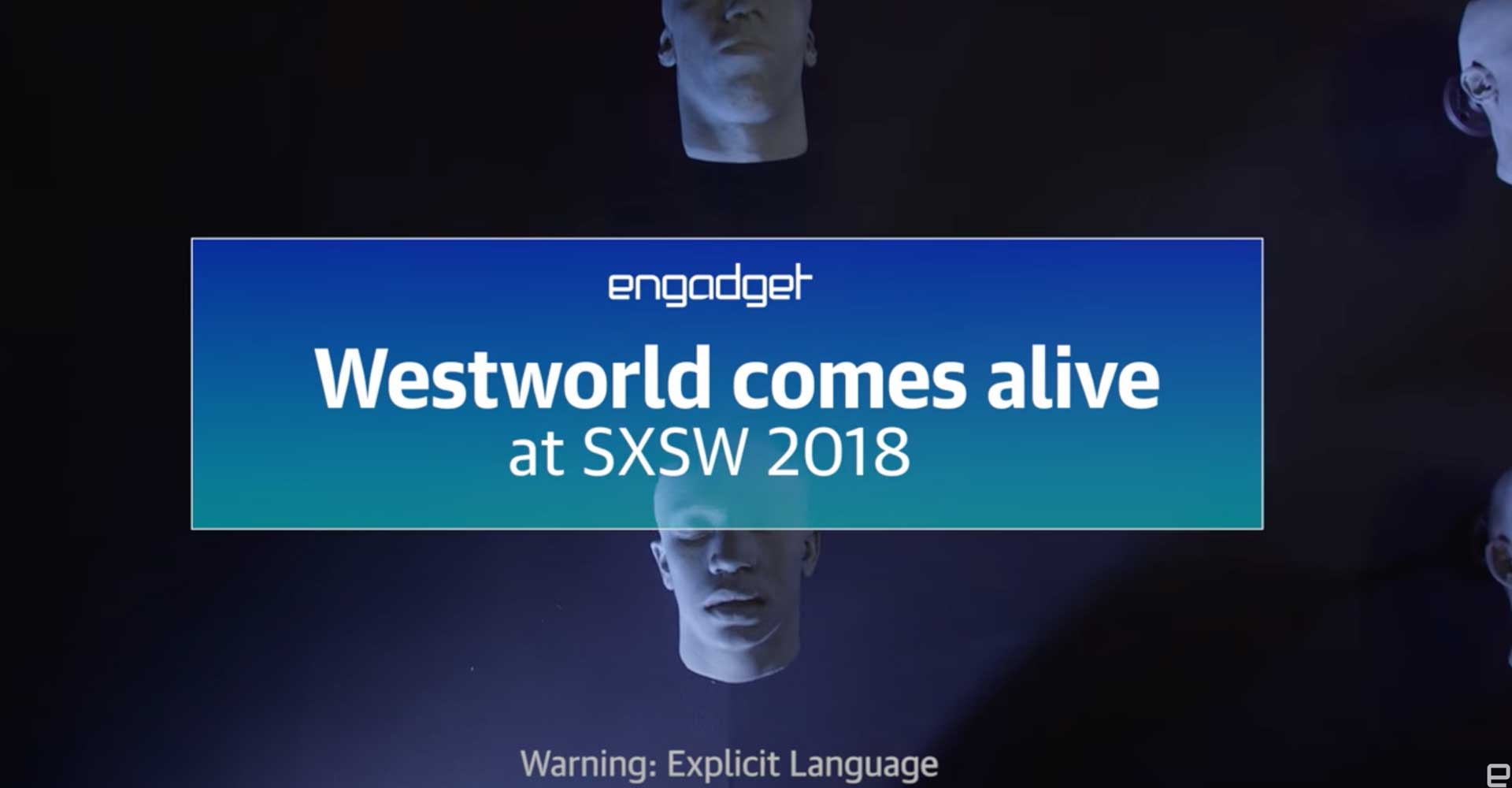 Engagement First: Why Experiential is the Key to TV & Film Marketing
Picture an all too familiar scene. It's Thursday night after a long day at the office and your goals for the night are simple: stream a movie and drink a glass of wine. You open up your streaming-service-of-choice and WHAM, the possibilities are endless.
Where do you start? Are you in the mood for drama, a rom-com, maybe something scary? How about a new release or an original series? After a few minutes of being completely overwhelmed, you finally make a decision: log off and scroll through Instagram.
That's when you see it. Your best friend from high school posted a pic at the Luke's Diner pop-up and a twinge of nostalgia rolls through you, both for your friend and for how much you loved Gilmore Girls. The pop-up has the same sign, the same tables, the same booths – even the same coffee mugs – as the show. You wonder if Luke is there behind the counter, with that ridiculous smile plastered across his face. And that's when you know precisely what you'll be streaming tonight.
The fight for audience attention is fiercer than ever and film and television marketers today are presented with a host of new challenges. There are literally hundreds of thousands of hours of content – streaming, broadcast, and in theaters – competing for viewership. It's no surprise that marketing in the entertainment industry is trending towards innovation and pushing the limits on possibilities through the use of immersive experiential marketing.
Experiential Film Marketing: Where it All Started
An experiential film marketing strategy is hardly a revolutionary concept, of course. If you throw back to 1999, you'll see the innovation (at the time) behind The Blair Witch film campaign. The little horror movie that began with a $60,000 budget eventually went on to gross $250 million worldwide because of a tiny little invention that allowed people to immerse themselves in the world of the Blair Witch.
This new, rudimentary tool? It was the internet, and by creating an extensive website, blairwitch.com, and posting additional found video footage and revolutionary-era drawings and writings, anyone with access to the site could dive deep into the made-up lore of the Blair Witch. It was the first instance of digital joining the physical world to create an actual experience for the viewer. The world of the witch came to life.
Back then, there were no Facebook posts to share, so social media wasn't a factor. It's impossible to measure the exact metrics of word-of-mouth buzz, but the film cemented itself as a classic marketing success, one that exploited new technological resources, for a reason.
Of course, this web-based, myth-creation, world-immersive marketing simply doesn't work today. The Internet has evolved and thanks to sites like Reddit and Snopes, consumers are too savvy to fall for these tactics.
The trends we see today play with various levels of engagement, anywhere from small scale to epic, but always true to the spirit of the show or film. Let's take a cue from some of the most memorable film and television marketing strategies we've enacted and some we've admired, from smaller engagements that activate social media shares and that generate free publicity, to exclusive invite-only mind-blowing immersive experiences.
Simplicity: Things that Make You Go Hmmm
If you were in New York City in the fall of 2017, it's possible that you were treated to a pedicab ride from a driver who resembled the character Dustin from the Netflix series Stranger Things. Indeed, an army of pedicab Dustins took to the city streets, blasting 80s music for added nostalgia, as they pedaled around midtown picking up fares, especially around the Javits Center, hoping to pick up riders from Comic Con.
Netflix competitor Hulu launched back-to-back campaigns for their breakout hit, The Handmaid's Tale, at the annual SXSW Festival in Austin, TX. In 2017, before the series launched and before the iconic red-and-white frock that has come to symbolize women's oppression became a part of our public consciousness, a flash mob of Handmaids strolled through the crowds. An unsettling sight? You bet. Did people talk about it? Absolutely.
This year, Hulu followed up by building seven art installations, each with a red-and-white cloak on display and set aflame –not with real fire, but flames mimicked by light. Brand ambassadors stood at each installation donning denim jackets with I RESIST scrawled across the back, followed by a cause for protest. These ambassadors encouraged passers-by to engage with the display by handing out scrolls for the participants to write down what they want to resist and then set the scrolls on fire. #ResistSister was born, a call to action that transcends the content of the show, by speaking to a larger social justice movement.
Experience "the World of"
You don't need huge, mind-blowing, budget-breaking experiences for a successful campaign, though to be honest, those are the most fun and it's those world-immersive experiences that are trending BIG these days. Splashy and authentic – that's what sets these campaigns apart from the rest.
If you have made it to 2018 without cracking an "I Volunteer!" joke of some sort in the past decade, we salute you. The blockbuster Hunger Games franchise has been practically inescapable. How do you build from a fandom that is legion? You give them more of what they want, and that's exactly what MC² did when we created a one-of-a-kind display for The Hunger Games experience in New York City. Using high-concept sketches from the ThinkWell Group and in collaboration with Lionsgate, MC² created real-life, full-sized vignettes that captured the essence of the story that was easy to install and ship. To bring ThinkWell's vision to life, MC²'s full-service lab meticulously detailed, fabricated, painted, and integrated set decorations and props to bring The Hunger Games story to life for the exhibition.
These large-scale, immersive experiences aren't cheap. But if there's a way to get more bang for the buck, it's where we see some of these types of campaigns, especially those tied to large, worldwide phenomena, trending.
Working with Victory Hill Exhibitions, MC² produced the Avengers Station. It's a monetized, ticket-required, and family-friendly exhibition in Las Vegas. In the attraction, you can delve into the history, science, engineering, genetics, technology and profiles of Captain America, Hulk, Thor and Iron Man. As you interact with the exhibit, you assemble case files on each of the characters, all while admiring the extensive range of Avengers equipment. As you work towards becoming a member of the Avengers Station, you can examine Bruce Banner's laboratory, Captain America's uniform and shield, Iron Man's MK 45 suit and more. You become a part of the Avengers world, in other words.
Hi-Tech Worlds
We've also seen the push towards delivering immersive content direct to consumers, and that's where high-tech helps. In one of the most meta-campaigns, Warner Bros Studios, the team behind Steven Spielberg's Ready Player One partnered with HTC Vive to create movie-inspired VR content for both virtual arcades and Viveport, a home-based gaming system.
Ready Player One is a sci-fi action thriller that unfolds largely within the virtual reality space, so this type of immersive experience is literally the most authentic one could conceive. "VR offers the ability to tell stories in an entirely new way for film audiences; they'll be able to immerse themselves in worlds inspired by 'Ready Player One' like never before," said Joel Breton, GM of Vive Studios, on the HTC Vive blog.
Exclusivity
While VR has its place with the right type of content, there's nothing quite as special as immersing yourself "in the world of" and "for a limited time only." For Netflix, that meant creating a pop-up exhibit that featured several of its hit shows, including GLOW, The Crown, Black Mirror, Ozark, and more. "With each step you take, mysterious forces will help guide you towards another show that's right up your alley. There will be costumes. Props. Surprises. And of course, plenty of opportunities for selfies," said the streaming giant in a statement.
The exclusivity of the pop-up and its short-term existence built the hype Netflix had hoped for. Lines for the ticketed exhibit often wrapped around the block. People wanted in.
Speaking of exclusive looks at immersive worlds, if you were at NYC Comic Con in 2017 or SXSW in 2018 and lucky enough to score an invite to the Westworldexperience, good on ya! Some described the HBO campaign,  as their most ambitious to date. Think Colonial Williamsburg meets the Wild West: booze, prostitutes, and even a roaming Samurai…
The studio took over an actual ghost town in Austin, Texas, and spent four months building out the set. This, after another invite-only and vastly successful roll-out of a Westworld experience at the New York City Comic Con in 2017. For the SXSW piece, HBO hired five dozen actors, stunt people, bands, and even horses to bring Westworld to life. But it was the authentic world-building details and the Easter eggs that made the experience memorable: the hats that the guests were given to wear, the blood-spattered piano, the exact recreation of the town of Sweetwater. And again, that roaming Samurai… Engadget did a review of their setup in Austin and here is their video. 
On a panel at SXSW, Steven Cardwell, HBO's Director/Program Marketing & Marketing Strategy, discussed the Westworld experience and how it factors into HBO's overall strategy: "We really want quality impressions: We want people to touch it, to taste it, to smell it. And by building out these worlds and this narrative, fans become part of it."
Measuring Film Marketing Success
Yeah, these big, immersive experiences are cool, but are they worth it? How do you know if they've worked or if no one has paid any attention?
Determining the results of these immersive efforts isn't as clear-cut as the hard numbers that are generally used with performance-based marketing. Success with your campaign is going to be defined by what you want from the campaign, and some metrics are easier to track than others.
Depending on your goals, your KPIs can include rounding up organic social media impressions and mention tags, tweets, and posts and compiling the media coverage and other online mentions. Keeping track of not only the foot traffic at pop-ups or exhibitions but measuring time-spent is another way to measure success.
What we believe is that authenticity to the show or movie you're trying to get people to watch is key to the experience. It is important to reach the broadest possible audience, and, at the same time, still providing the fan base something indescribable and memorable.
MC² Experiential Studio has a proven track record of developing campaigns that generate lasting, shareable memories, filled with world-building, fan-driven experiences.  Viewers want to interact with the material they love. So let's head over to Luke's Diner, and over a hot cup of joe, we can talk about the one-of-a-kind, immersive and interactive campaigns we can build for your tv and film marketing campaigns.