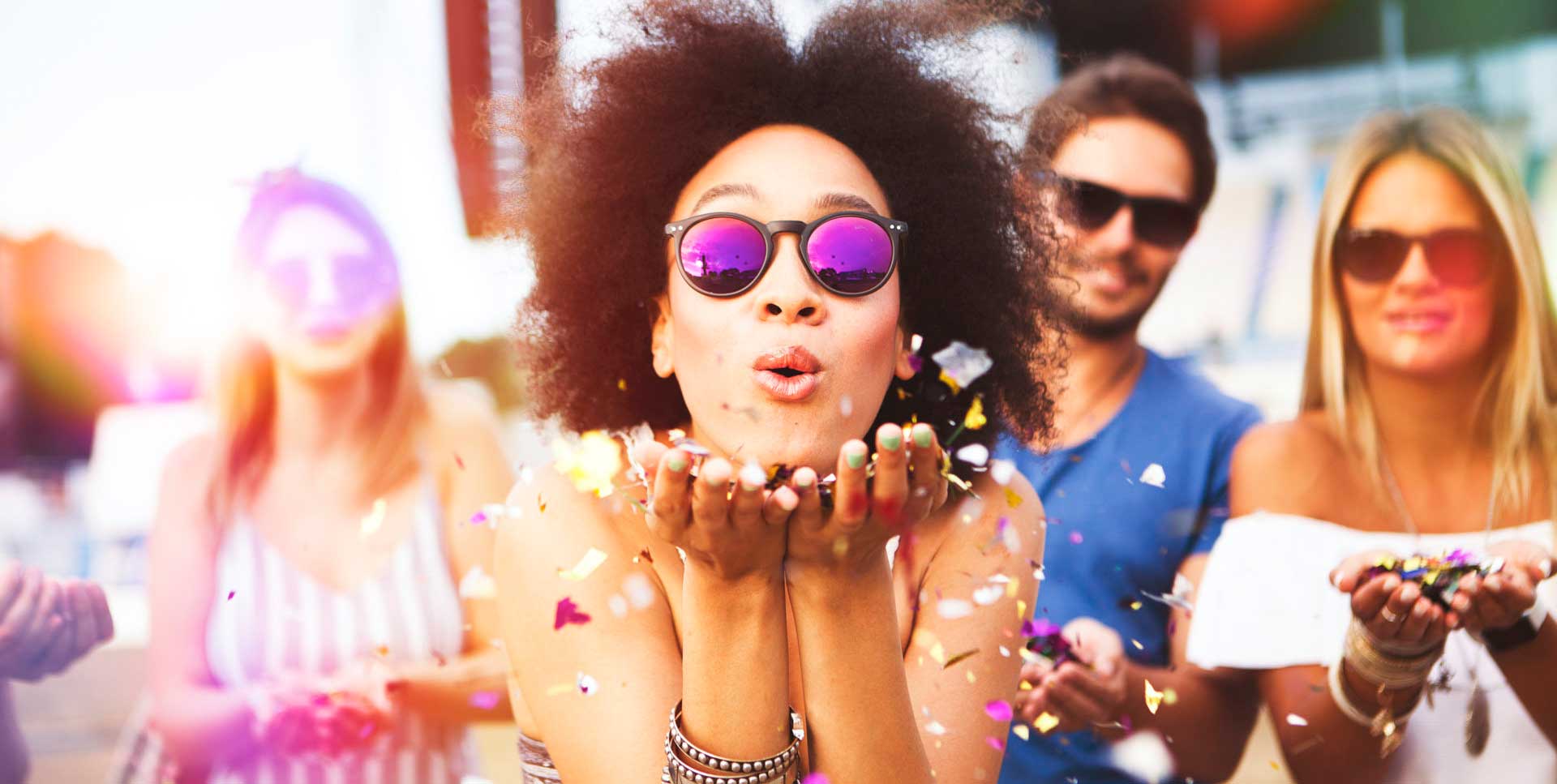 Experiential Marketing Metrics: How to Measure Success
It's not just you —  experiential marketing metrics can be tricky. In fact, the overall success of an experiential marketing campaign is a notoriously hard thing to measure. In this new frontier, brands need real data in order to figure out if their live events worked, and, if not, how to fix them.
We have a catalog of over 100 key performance indicators (KPIs), but the three main metrics we typically use to determine the success of an experiential marketing campaign are impressions, engagements (be them social or in-person), and physical time spent at the event. But measuring these in the moment is challenging, and relying on these three metrics alone doesn't always indicate an increase in your ROI.
Still, don't let fear of the unknown–or the unknowable– deter you. Experiential marketing is a vital piece of the puzzle, and according to Statista, 79% of U.S. marketers successfully generate sales by using it. When done right, these kinds of events and activations create an emotional connection that no other marketing effort can accomplish.
So, when you're planning an experiential marketing activation, how can you be sure that all of your hard work will pay off? We have a few tips.
Measuring ROI on Experiential Marketing
First things first, before you do any planning, you should pinpoint the overall objective of your activation. Whether it's increasing your social media following, raising brand awareness, or selling products–take the time to define your goals at the outset. 
Next, define the KPIs that will take you to your goal. If your goal is growing a social media following, for example, you should track your current engagement, reach, leads, and conversions before and after the event. But take note, simply counting Twitter followers before and after won't really tell you that much about the potential reach of your laborious activation. No matter what your event goals are, it is essential to have the right technology in place. If you want help here as you get more granular in your planning, you can check out the Bizzabo blog, that outlines detailed ways to measure ROI and event marketing attribution. 
You can't just collect data haphazardly, you have to collect information in a smart way that will advance your goals. For that reason, lead capture software is a must. By integrating audience data into your CRM software, you can track sales back to their original source. New to this stuff? Don't' be afraid to utilize a partner who can show you how to select the best software for your specific needs.
Getting Creative With Data Collection
While you're planning your next show-stopping event and searching for the best software and partner, don't forget to save some of your creative energy for the data collection method itself. It may seem insignificant, but the means by which you collect data from your audience is a big part of the activation which can help you measure its overall success. Plus, this vital moment is also an opportunity to connect with your potential customer in a deeper way.
Here's a simplified example that illustrates this idea. Let's imagine that you're giving away one thousand hats to people who sign up for your mailing list. Leaving the event empty-handed may seem like a smashing success. But who were those people? Which portion were potential clients, and which were dead-ends? As we just learned, without tracking software, it's hard to say. And if all you're doing is collecting emails on an iPad, you may never find out.
Now, imagine that instead of getting an email, you're asking those same one thousand people to pose with their free hat in front of a branded backdrop and then share that on social media. A bigger ask, for sure, but if you make the interaction fun, your potential reach is astounding. The personal connection you've created will build positive associations with your potential customer– and introduce you to all of their friends. Even if you leave with 500 hats still in your possession, the 500 impressions you made will be much more valuable. And if you've implemented smart technology, you should be able to capture a wealth of information about your potential customers.
The Future of Experiential Marketing Metrics
Technology is moving so quickly that the once immeasurable is suddenly within reach. Take facial recognition software for example. This amazing technology not only unlocks your phone, but tracks your facial expressions and moods. For event marketers interested in gauging their audience's reaction to their product during a live event, this could be a game-changer.  
Sound like creepy sci-fi flick? Well, it's happening already. And as experiential marketing continues to grow in popularity, the way in which we measure its success will surely advance just as fast, and we'll be there to walk you through it.
If you're looking for a tech-savvy creative partner to help you craft an event that's as successful as it is fun, we've got a lot more ideas up our sleeves. Connect with an expert today to get the ball rolling.