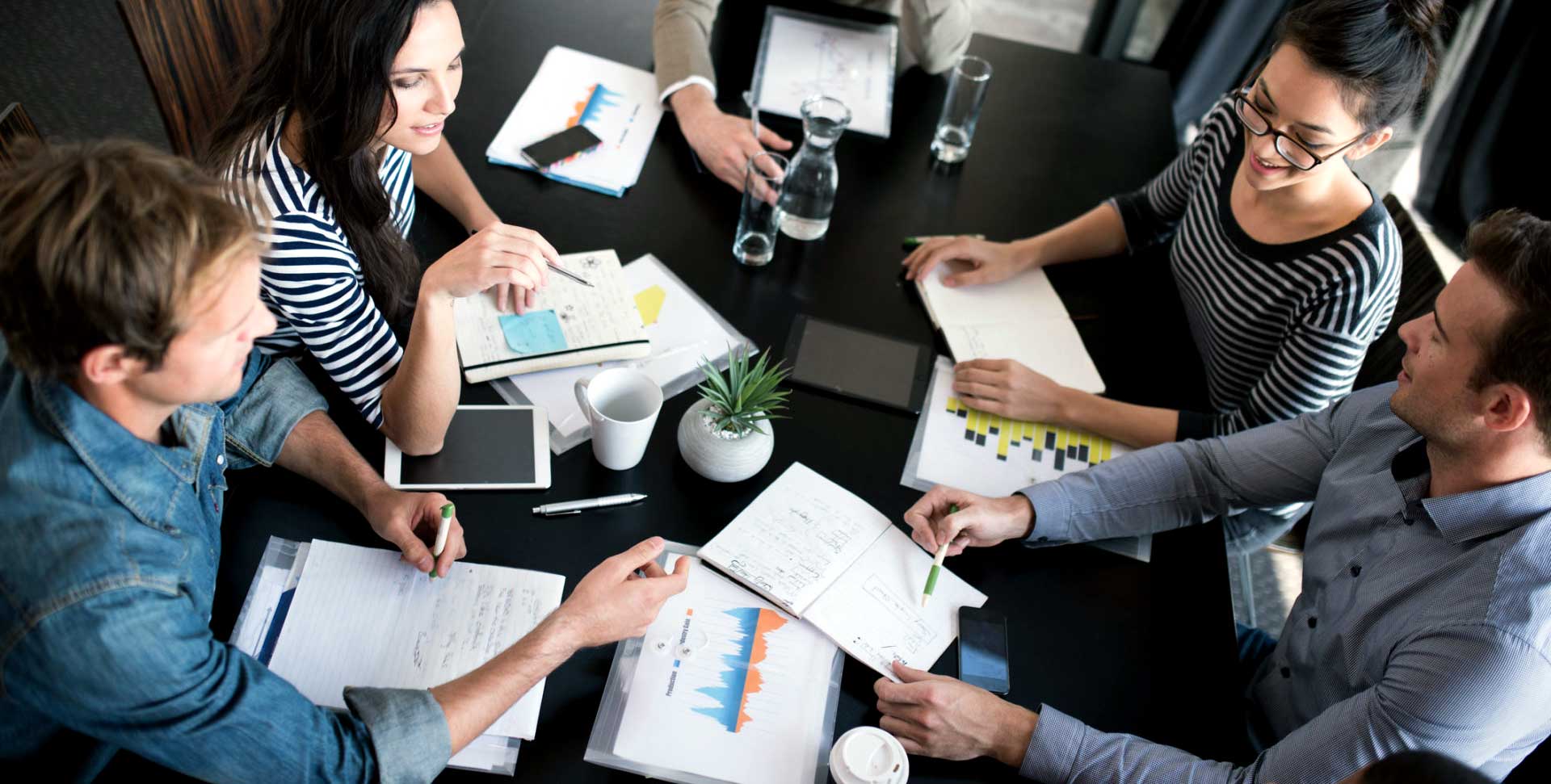 3 Tips to Keep Your Trade Show Budget in Check
As trade show and event marketing experts, we have a lot of conversations about trade show budgets. And they're all pretty similar. Whether you're purchasing your company's first custom trade show exhibit or updating an existing one, the challenges remain the same.
In the face of increasingly sophisticated competition, marketers like you are tasked with developing unique exhibits and impactful experiences while navigating rising costs and shrinking budgets. The question on everyone's mind is always the same: How do I stretch my trade show budget in order to do more with less?
Well, you've come to the right place.
Getting the most value out of your trade show budget may be easier than you think. Value engineering is a creative, organized effort, which analyzes the requirements of a project for the purpose of achieving the essential functions at the lowest total cost. Simply put, value engineering is a strategy that saves you money and takes the guesswork out of creating a trade show budget.
Ready to dive in? First and foremost, you want to choose a partner who not only presents you with a clever design, but tells you why it's included and how it fits into your overall trade show budget and strategy. Even if the sky's the limit, you can still make a smart investment.
Here are three tips to help you utilize value engineering in order to make the most of your trade show budget, no matter the number.
Trade Show Budget Tip #1: When is Comes to Materials and Finishes, Challenge Everything
Managing your trade show budget takes due diligence, so never hesitate to ask about alternative materials and finishing options. Depending on the finish selected, you could be saving thousands of dollars by choosing more cost effective materials. While you're at it, be sure to ask whether or not the materials and the exhibit meet your company's "green" standards.
We all want an exhibit that makes attendees say "WOW!" But it's also important to challenge the level of detail throughout the booth design. Components that the customer will touch deserve more details and a higher level of finish. Those outside of this area can be simpler, a.k.a. trade show budget friendly.
Trade Show Budget Tip #2: Integrate Rentals to Control Costs
Rentals are a trade show budget's best friend, so consider redirecting your marketing dollars from structural to branding elements by way of rentals. Modern rental components are highly sophisticated and can be incorporated into your exhibit and conference rooms for a polished and smart design. Use value engineering to find cost effective alternatives that maintain the quality and impact of your exhibit while controlling costs.
Trade Show Budget Tip #3: Understand and Challenge How a Design Will Impact You in the Long Run
OK. So tip number three is a long one, but that's because it is the most important.
Let's imagine that you've been presented with a pretty awesome exhibit design concept. You may have the immediate program costs in front of you, but what about the long-term costs? Before you agree to a design, you should bring this list with you and ask the following 10 questions. You might be shocked how much money you can save just by asking and adjusting as needed.
1. How many parts are needed?
Whether they are assembled on the show floor or in the shop, the number of individual elements that make up your booth properties will impact its cost and your trade show budget. The simpler the fabrication, the more affordable it will be.
2. Are there oversized parts?
Standard construction material sizes are 4'x8' or 4'x10'. Ask if the elements of your exhibit are larger or smaller than this. A larger piece might use more material and can cause a big blow to your trade show budget.
3. Can the exhibit be reconfigured easily?
If you have a multi-show exhibit program, you will most likely need different sized footprints. Can you easily convert your exhibit property from a 60'x60' to a 20'x30'? Can you take the exhibit outside? If it is not clear in the design being presented, ask the exhibit house to show you before it becomes too expensive.
4. Can you easily change the booth for rebranding purposes?
Is your exhibit used by several divisions or business units in your company? Through value engineering, you can find an efficient way to maintain the corporate brand identity while showcasing the individual look and feel for each division or product. For example, with careful consideration to flexibility and modularity, you can rebrand your exhibit with specific business unit colors and logos instead of having separate booths. This way you can allocate expenses across several divisions, thus decreasing your particular budget.
5. Can your exhibit set-up and tear-down quickly?
The installation and dismantling of an exhibit is one of the largest ongoing costs for your trade show budget. Ask: What are the estimates for installation in hours and are there any better options?
6. Is rigging needed?
Does your booth property need to be hung from the ceiling or can it be supported from the floor?  While hanging properties may appear to offer increased visibility to trade show attendees, many floor properties can be elevated to clear most sightlines.
7. How does the lighting impact the electrical cost?
There is no doubt that lighting can have a huge impact on the look and feel of your exhibit. Of course, it can also impact your budget. While lighting is often referred to as a "cost-effective" upgrade, there are some trickle-down costs that can sneak up on you. Be sure to ask if you will need to pay for an electrician and rigger to install and manage the lighting aspects. While theatrical lighting can turn a humdrum booth into something unforgettable, you have to be sure that you're getting enough bang for your buck before costs get out of hand at the last minute.
8. Are graphics standard size?
Standardized graphic sizes allow you to pull from an interchangeable inventory of same-sized piece images and messages. Too big or too small could impact your budget. Go for standard if you can, and if it's not offered to you, ask why.
9. How much time do you need to get everything ready?
While we're on the topic of graphics and materials, don't forget to time it right. Get your graphics in to print before rush charges kick in and hit and bust your trade show budget when you least expect it. This is one of the easiest costs to avoid and should be one of the first strategies in value engineering an exhibit.
10. How are you shipping your exhibit?
If your exhibit is going to several shows, manufacturing crates for your properties have several cost advantages. Because they are more protected and efficiently packed, small items are less likely to get lost, and unpacking may take less time. The downside of using crates … it costs more. But the cost to repair your exhibit may quickly outstrip the cost to build crates. It really becomes a question of crates and money vs. loose shipping and more time. Figure out which works best for you before committing to one method.
These trade show budget tips will not only help you keep costs down, they'll give you a more holistic view of your exhibit expenses and strategy as a whole. By arming yourself with information well in advance, you can feel confident that you are getting the most value for the best price. If you need assistance planning your next big trade show or exhibit, email an expert at MC² for some cost-effective methods that create impact and boost ROI.