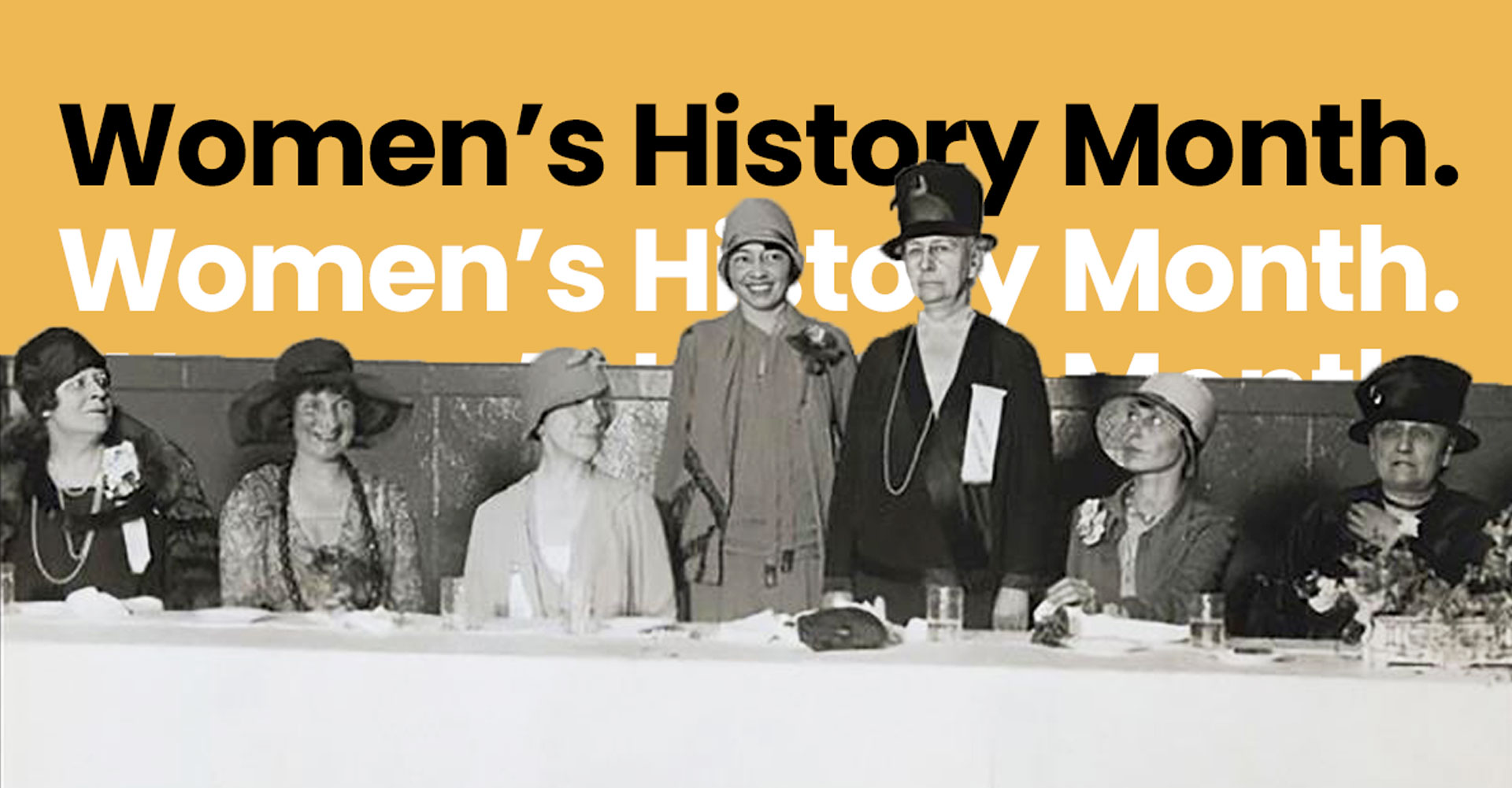 Women's History Month with Jessica Gauvin
From March 1st to the 31st, Women's History Month is used to celebrate the contributions and accomplishments women have had towards society, culture, history, and more. Since 1999, MC²'s workforce has experienced its fair share of exemplary female figures that have excelled and played a significant role throughout every department from Creative and Marketing to Sales and Operations.
To celebrate the women of MC², we've compiled a series of employee spotlights recognizing some of our female voices that influence our industry's landscape on a daily basis.
Kicking off today's spotlight is Jessica Gauvin, Senior Account Director out of our Paramus, NJ headquarters.
Q: Let's start off with the basics – what is your name and title?
Jessica: My name is Jessica Gauvin and I'm a Senior Account Director with MC².
Q: What's the best part of being a woman?
Jessica: Although I haven't taken advantage of this, I think the coolest part about being a woman is we can create life! They're literally 3D printers of humans. It still blows me away that we can grow a living human being inside of us.
Q: What does gender equality mean to you?
Jessica: It means anyone can hold a role – no matter how you identify yourself. Instead of announcements like 'First female CEO of Lucid, or Disney' it's just 'New CEO appointed.' We don't need to announce your gender identity in a callout or headline as if that makes you any more or less qualified. Do you possess the skills needed to do the job? Yes? Okay, good! That's gender equality for me.
Q: What has history taught us about women?
Jessica: There are some FIERCELY determined female figures. Underestimate, undermine, tell us we CAN'T do something and we're a force to be reckoned with.
Q: Tell us about your favorite female TV leads? It can be a fictional character like a cartoon, actress, director, musician, etc.
Jessica: Oh, that's easy! Every Jessica Chastain role the last 4-5 years including Elizabeth Sloane in Miss Sloane and Molly Bloom in Molly's Game. She played a real bad a** in Ava. Can't forget Jennifer Lawrence in Red Sparrow, Kerry Washington as Olivia Pope in Scandal, Danaerys in Game of Thrones, and even Ceirce – she grew on me! Safe to say I love a strong female lead. 
Q: What's something that female youth do today that you cheer on?
Jessica: 100% body positivity. We live in a world where your style, shape, and weight is something to be embraced. I'm here for it!
Q: What's the best way to celebrate women all year long?
Jessica: We still have work to do with women appreciating each other. Lifting each other up, clapping, and celebrating when they're winning instead of taking them down or talking negatively. Turn the negative into a positive! The next female winning is paving the way for the one behind her.
Q: If you could grant all womanhood one superpower, what would it be?
Jessica: The ability to gain the rest and energy of an 8 hour sleep out of just an hour nap! If there's one thing consistent about the women I'm around on a daily basis, we're all trying to juggle ten things at a time!
About Women's History Month
Women's History Month had its origins as a national celebration in 1981 when Congress passed Pub. L. 97-28 which authorized and requested the President to proclaim the week beginning March 7, 1982 as "Women's History Week." Throughout the next five years, Congress continued to pass joint resolutions designating a week in March as "Women's History Week." In 1987 after being petitioned by the National Women's History Project, Congress passed Pub. L. 100-9 which designated the month of March 1987 as "Women's History Month." Between 1988 and 1994, Congress passed additional resolutions requesting and authorizing the President to proclaim March of each year as Women's History Month. Since 1995, presidents have issued a series of annual proclamations designating the month of March as "Women's History Month.
Want to learn more?
To learn more about Women's History Month and what you could do, visit https://womenshistorymonth.gov/