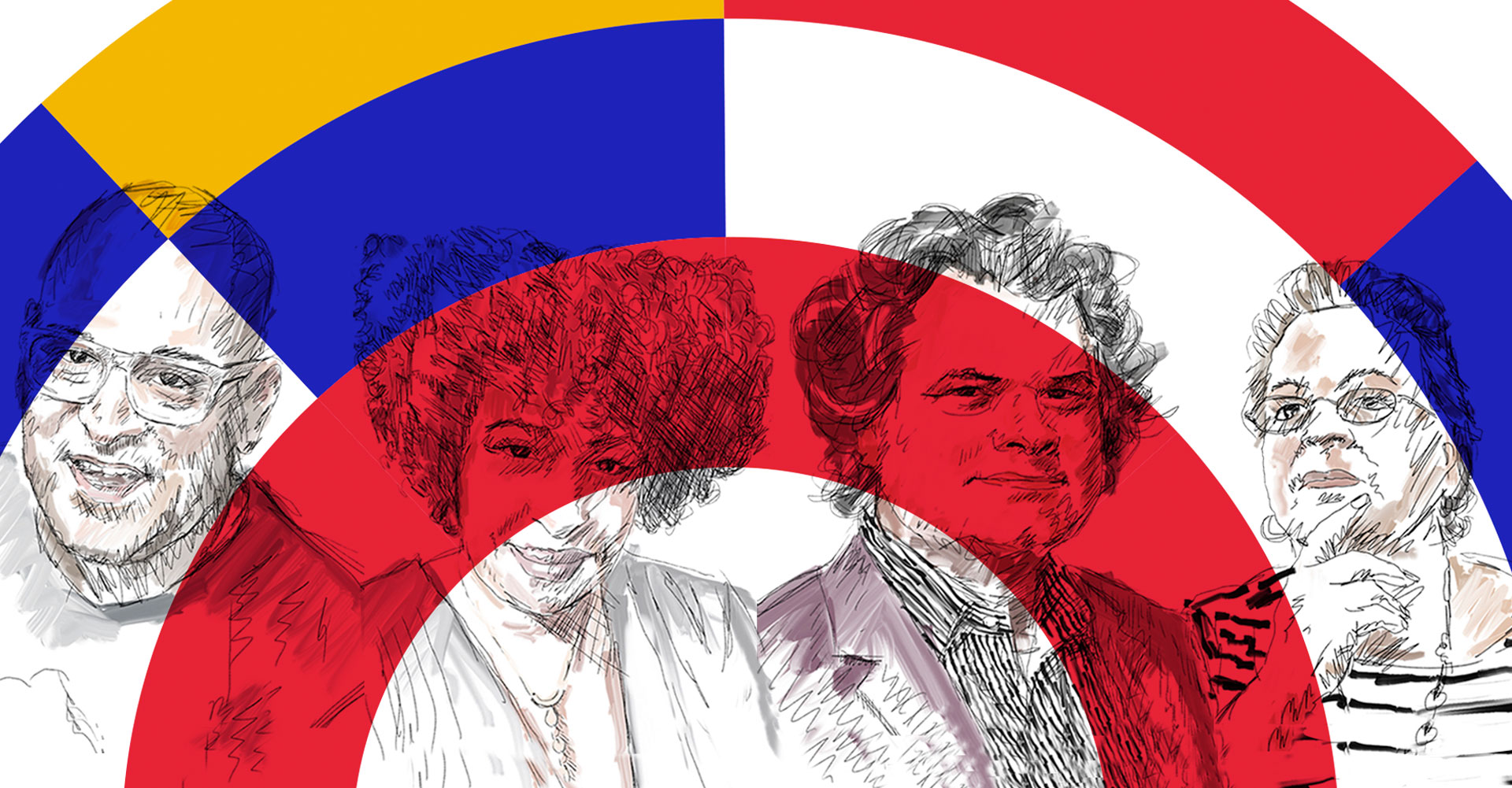 Hispanic Heritage Month with Rick Rubio
From September 15th to October 15th, Americans observe National Hispanic Heritage Month by celebrating the histories, contributions, and cultural influence of American citizens whose ancestors came from Spain, Mexico, the Caribbean, and the Americas. With over 62 million Hispanics living within the United States, it's evident the importance and impact Hispanics have had in our country, society, and home-grown businesses with MC² being no different.
MC² will be celebrating and recognizing #HispanicHeritageMonth by spotlighting members of our workforce coming from Hispanic decent through a series of employee Q&A's telling their stories through video and/or written format.
Today, we recognize Rick Rubio, Group President with MC² out of the Paramus, NJ headquarters.
Q: Let's start off with the basics – what is your name and title?
Rick: My name is Rick. Rubio, Group President with MC².
Q: How would you identify yourself as within the Hispanic Community?
Rick: I come from Spanish decent with my grandparents coming to the United States from Spain.
Q: What does Hispanic Heritage Month mean to you?
Rick: Hispanic Heritage Month is a time to celebrate and recognize our ancestor's sacrifices and successes, especially for those who made the move to the United States, like many have, for a better life leaving behind the lives they once knew.
Q: How have you carried your Hispanic heritage with you to this day? 
Rick: I've always been proud of my Irish and Spanish heritage, but being part of the Hispanic communities puts me side-by-side millions of other individuals all fighting to succeed in the this country. That drive is what I use to carry me on a daily basis.
Q: Have you felt any impact in your professional career that has benefited from your Hispanic upbringing?  
Rick: In my first leadership role in a production facility, I worked hand-in-hand with many colleagues of hispanic decent and during that time, my upbringing echoed throughout that building each and every day, but not just through my hands, but in the hands of my colleagues with the hard work and dedication they exemplified. At that moment, I realized the significance of the Hispanic community and being a part of it should be worn proudly.
Q: What values or traits do you look to incorporate into your day-to-day working with your peers that have carried over from your culture?    
Rick: I always tried to let my work ethic, be the standard for others. I tried to be sympathetic with their concerns and issues, and I always let it be known that family comes first. I missed a lot of my children's activities; wish I had made more. I need to ensure my peers don't make the same mistakes. Embrace your history and your family every chance you can.
Not sure how you could celebrate Hispanic Heritage Month? Here's a quick guide to get you started!