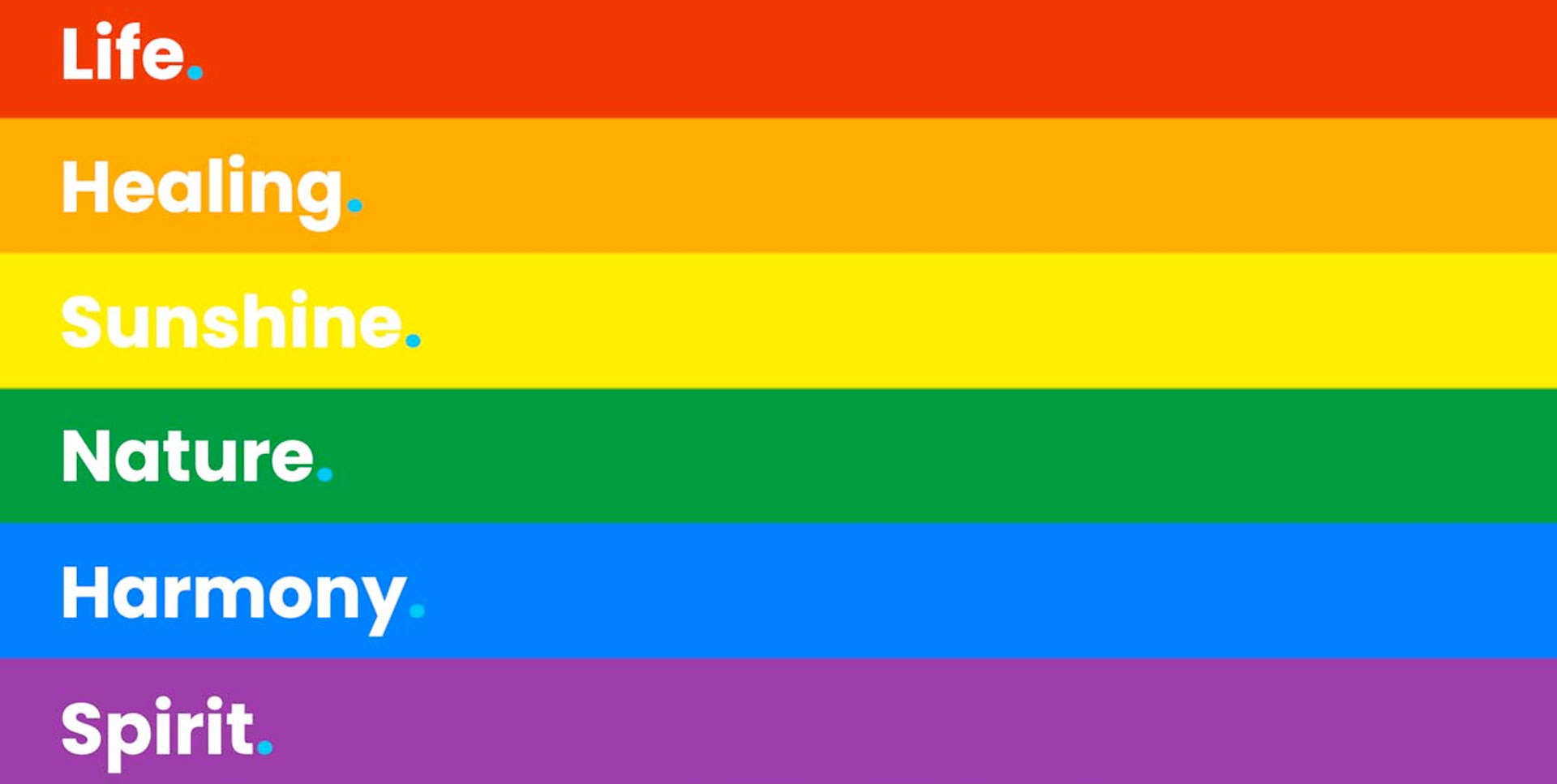 Pride month: designing hope
Pride Month is a time dedicated to the uplifting of LGBTQ+ voices, celebrating the community, and supporting human rights. Throughout the month of June, we can embark through numerous events, from parades to festivities, each recognizing the meaning behind Pride. From the first Pride parade in New York City, Chicago, and Los Angeles in 1970 to today, the Pride flag can be seen throughout each of these occasions.
In the every day life of an Event Marketing Agency, we're tasked to strategize, create, and incorporate ideas that symbolizes a brand to its audience, one experience at a time. The Pride flag is no different. It was designed as an emblem of hope with each color symbolizing the movement's goals.
The first two versions of the flag were the Gilbert Pride Flag created in 1977 by Gilbert Baker, an artist, activist, and openly gay military veteran. Gilbert's design of the flag included eight total colors versus arguably the most well-known of them all, the 6-Color Pride Flag created in 1978 after the assassination of gay San Francisco City Supervisor Harvey Milk. The decision to eliminate the two extra colors, which were hot pink for Sex and turquoise for Magic & Art, was solely based on production limitations in 1979 with the flag's high demand throughout the United States.
In 2021, the flag was altered in solidarity with Black Lives Matter to include black representing Diversity, brown to represent Inclusivity, and lastly, light blue and pink representing the incorporation of the Trans Pride flag.
Gilbert Baker and the 6-color Pride Flag
The original designer of the 6-color Pride Flag, Gilbert Baker, achieved a world record when he designed a mile-long rainbow flag to commemorate the 25th anniversary of the Stonewall Riot of 1969 in New York City. The banner measured 30 x 5,280 feet and was carried by 5,000 people making it an event worthy of the movement, but Baker wasn't done.
Since the Pride Flag's creation in the late 1970s, there have been over 30 different versions with each posing its own meaning, but the one that remains true to this day, is hope. The LBGTQ+ community and its movement continues to grow in awareness and inclusivity.
You have the freedom to choose which flag represents you the best.