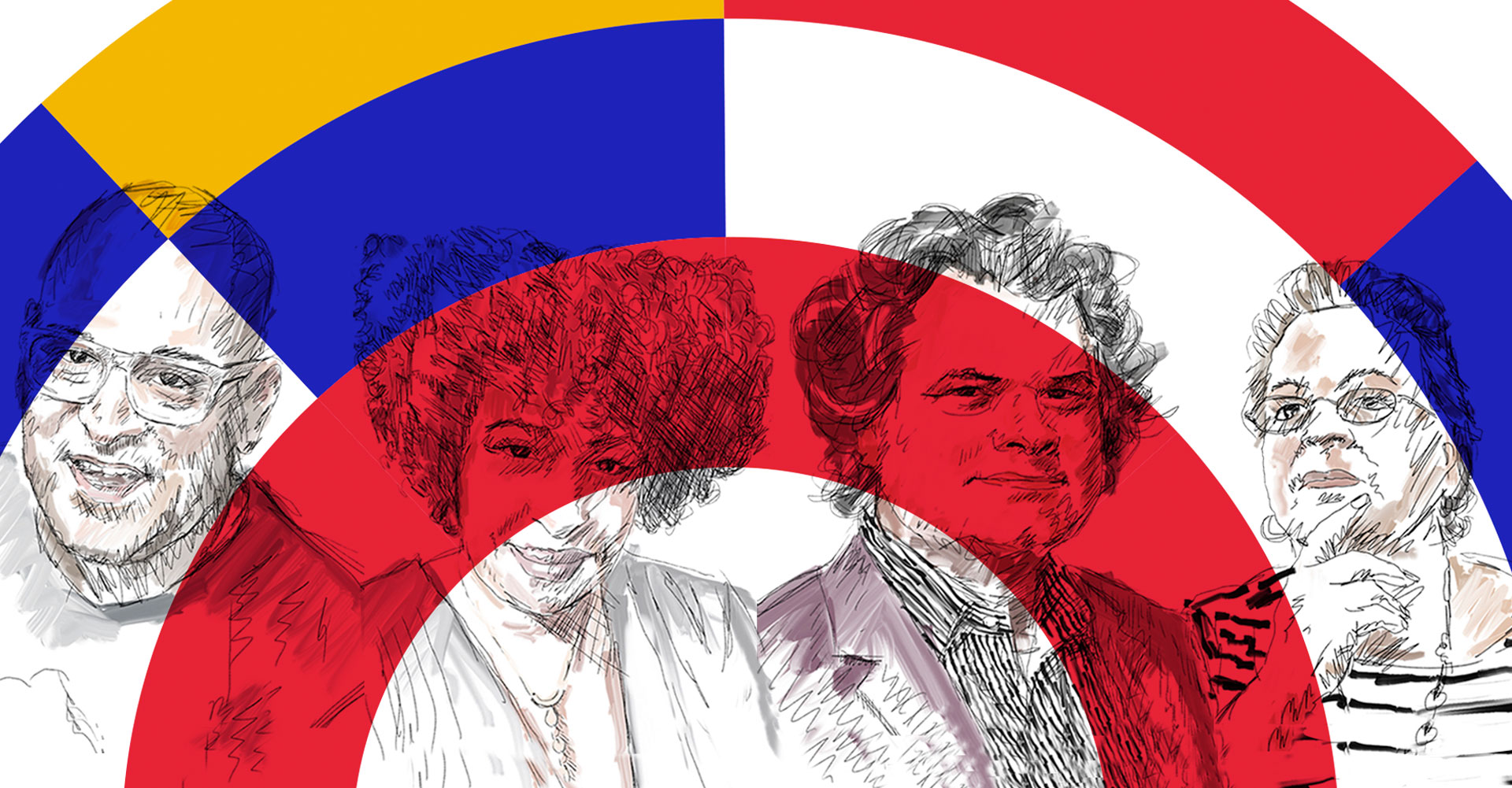 Hispanic Heritage Month with Julia Melendez
From September 15th to October 15th, Americans observe National Hispanic Heritage Month by celebrating the histories, contributions, and cultural influence of American citizens whose ancestors came from Spain, Mexico, the Caribbean, and the Americas. With over 62 million Hispanics living within the United States, it's evident the importance and impact Hispanics have had in our country, society, and home-grown businesses with MC² being no different.
Not sure how you could celebrate Hispanic Heritage Month? Here's a quick guide to get you started!
MC² will be celebrating and recognizing #HispanicHeritageMonth by spotlighting members of our workforce coming from Hispanic decent through a series of employee Q&A's telling their stories through video and/or written format.
This week, we're recognizing Julia Melendez, Senior Account Manager out of our Paramus, New Jersey headquarters.
Q: Let's start off with the basics – what is your name and title?
Julia: My name is Julia Melendez, Sr. Account Manager with MC².
Q: How would you identify yourself?
Julia: I am a proud, strong minded, and determined Puerto Rican.
Q: What does Hispanic Heritage Month mean to you?
Julia: Coming from a large family, it means everything to me. It's nice to know our heritage is being celebrated with many of our contributions being recognized for all that we've achieved and continue to achieve. It's been wonderful to see the many changes around the acceptance of Hispanic cultures as a whole and all of its representatives. Hispanic Heritage Month allows us to recognize those contributions our people have made from being business owners, influencing the arts, producing award-winning authors and actors, and of course, the Latino food, which is becoming more and more recognizable!
Q: How have you carried your Hispanic heritage with you to this day?
Julia: I am very family oriented and look to continue the traditions set forth by the many Latino communities that surround me.  We support each other and always help whenever we can. For special occasions, family gatherings are very important to me and I continue to follow those traditions as a proud Latina woman.  I'm very loyal, but do not mistake it for weakness (laughs)!
Q: Have you felt any impact in your professional career that has benefited from your Hispanic upbringing?
Julia: Yes! I have been fortunate enough to move forward in my career and appreciate the respect given to me by my co-workers. To be able to understand and complete projects gives me the feeling of self-worth. Working with my peers and assisting in any way possible is what I'm all about.  I can honestly say that comes from my Hispanic upbringing. My parents raised ten children and each one of us were taught the most basic rules in life and have all shared in success. They encouraged us and emphasized our ability to do whatever we wanted as long as you treat everyone the way you want them to treat you, with respect, love, and consideration!
Q: What values and/or traits do you incorporate into your day-to-day activities with your peers and/or colleagues ?
Julia: To be able to understand their needs while supporting them in their plight to accomplish any task while offering a better understanding of why certain tasks need to be completed in a fashion that will benefit all parties. Whatever I do comes from the traditions and influences of my Hispanic upbringing.
To learn more about Hispanic Heritage Month and how you could celebrate/recognize the Hispanic Community, please visit https://www.hispanicheritagemonth.gov