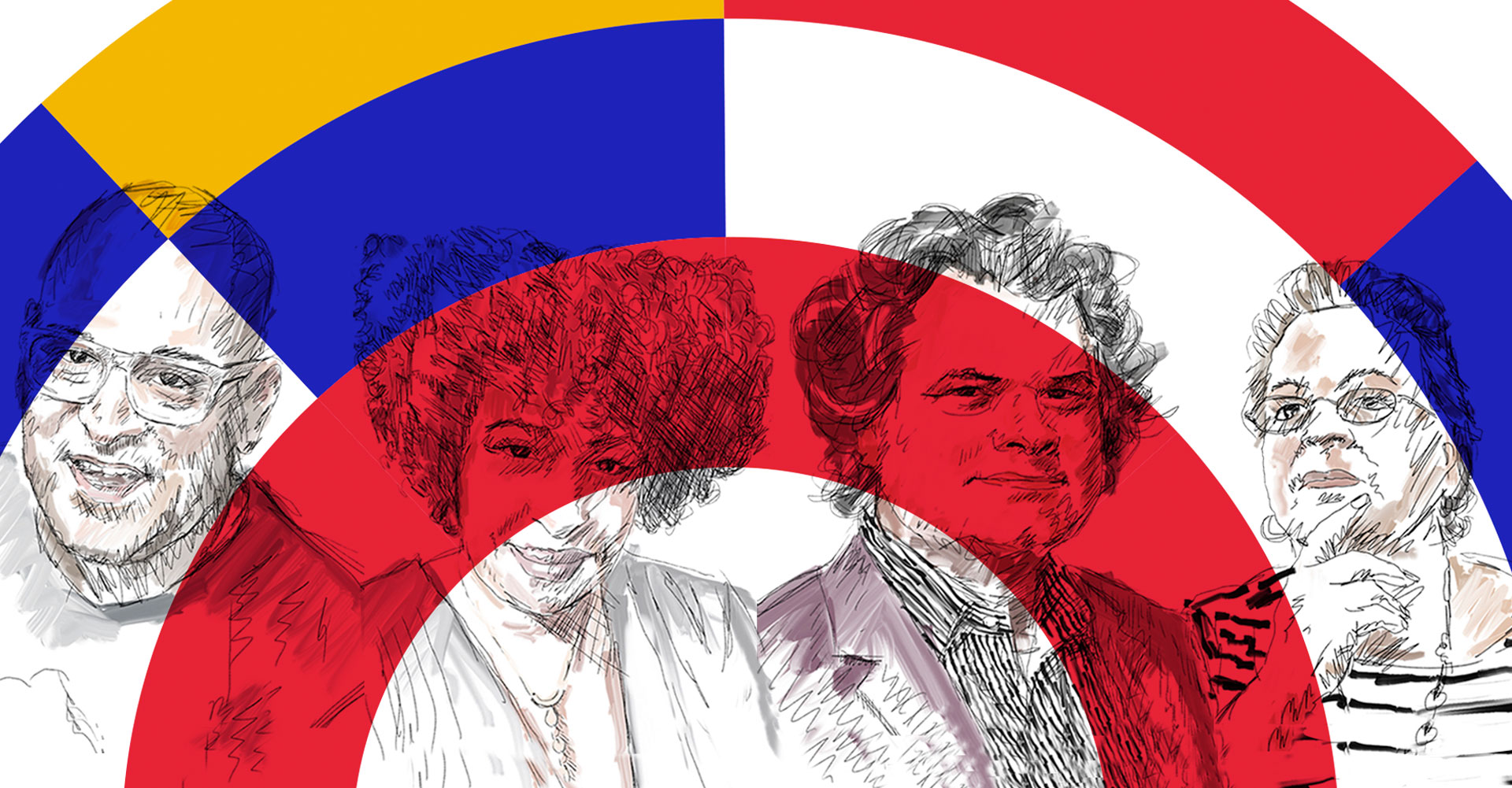 Hispanic Heritage Month with Ben Nazario
From September 15th to October 15th, Americans observe National Hispanic Heritage Month by celebrating the histories, contributions, and cultural influence of American citizens whose ancestors came from Spain, Mexico, the Caribbean, and the Americas. With over 62 million Hispanics living within the United States, it's evident the importance and impact Hispanics have had in our country, society, and home-grown businesses with MC² being no different.
We will be celebrating and recognizing #HispanicHeritageMonth by spotlighting members of our workforce coming from Hispanic decent through a series of employee Q&A's telling their stories through video and/or written format.
Today, we're recognizing Ben Nazario, President of MC².
Q: Let's start off with the basics – what is your name and title?
Ben: My name is Ben Nazario and I'm the President with MC².
Q: How would you identify yourself as part of the Hispanic Community? 
Ben: I'm a proud Puerto Rican.  My mother was born and raised in Fajardo, Puerto Rico and my father was born and raised in Agua Día, Puerto Rico.
Q: What does Hispanic Heritage Month mean to you? 
Ben: To me, Hispanic Heritage Month is an opportunity to be able to celebrate our cultures, our successes, and how we've developed and grown throughout these times and celebrate that with pride in our community.  My parents came to the United States and started a family with me and my sister being the first generation able to get a real education and help us evolve as a family and as a culture, so this month is important for us to be able to celebrate that and share with others while enjoying the fact we're able to succeed in some capacity while striving to do better.
Q: How have you carried your Hispanic heritage with you to this day?
Ben: Coming from a Latin family and a Hispanic culture, there are certain things we do in our lives that really resistant and are important to us. Being part of a family is big in our culture. Growing up, for example, the entire building was made up of six apartments with every single apartment being a family member. That was done on purpose, that was by design. Family stayed together. We celebrated together, we had bad times together – it's really about being a family unit and today, I still do that.
My family is very tight. My kids come over every holiday, every weekend really, so it is a sense of community within our immediate and extended family. That's important in the Latin culture.
Q: Have you felt any impact in your professional career or personal life that has benefited from your Hispanic upbringing? 
Ben: Growing up in Brooklyn, New York as a Latino instilled several attributes into my life. Work ethic, hustling. Getting up everyday and doing what you have to do to be the best that you can be, that comes from being a Latino in Brooklyn.  Compassion, understanding not everybody has everything so understand you have to do what you can to help others. That comes from my upbringing.
Q: What values or traits do you look to incorporate into your day-to-day working with your peers that have carried over from your culture? 
Ben: Growing up in Brooklyn, which is basically the melting pot of New York, showed me it's important for me to understand that diversity and the understanding of different people coming together to be a part of one union is critical, it's important. We enjoyed our lives growing, we worked together, we played together, we fought together, but we did things together as a group, not as individuals.
I think it's important for our company to be conscious of the diversity within our organization and try our best to pull people from different areas and coming together as one to help us become a much better company supporting different genres, different industries and coming together as one.  I think it's important for us to stress that continuation and find the best people to fit them in MC² so we can move forward and succeed with each of our clients.
Not sure how you could celebrate Hispanic Heritage Month? Here's a quick guide to get you started!