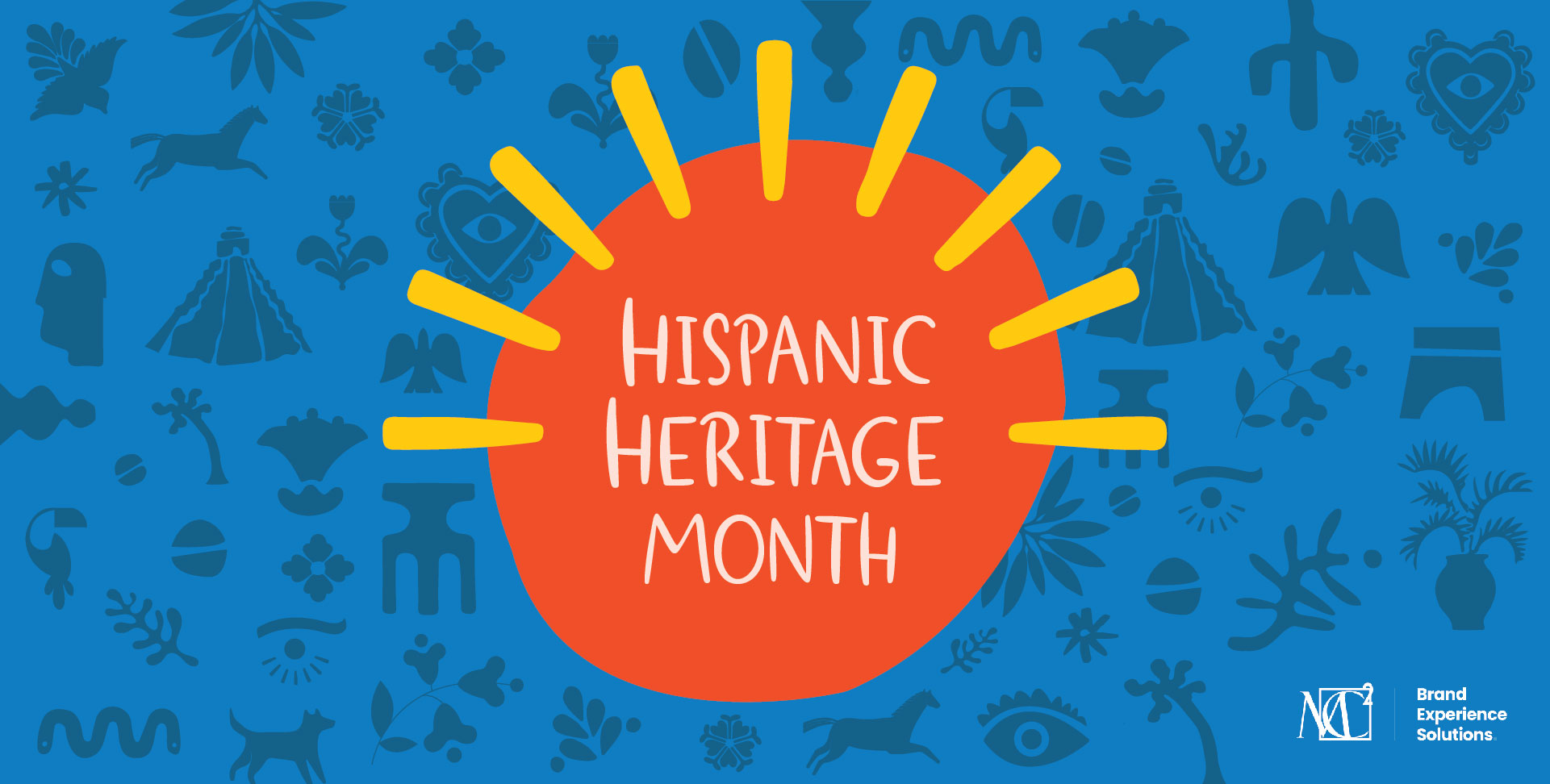 Hispanic Heritage Month '23
During the vibrant and culturally rich month of October, we come together to honor Hispanic Heritage Month. This is a time to celebrate the extraordinary lifestyles, influence, and enduring legacy of the Hispanic community in shaping the tapestry of our nation, fostering unity, and driving innovation in every corner of our society.
For #HHM2023, MC² proudly joins the festivities by showcasing the voices within our workforce, allowing them to share their profound perspectives and experiences related to Hispanic Heritage Month.
LIZ RODRIGUEZ
Liz Rodriguez, our passionate Creative Director at MC², embodies the essence of Hispanic Heritage Month. As the chief storyteller, she bridges the gap between strategy and design, showcasing the diversity and richness of Latin culture. She reminds us that "mi casa es tu casa" is not just a saying; it's a heartfelt invitation to celebrate, connect, and embrace the vibrant tapestry of Hispanic culture.
BRANDON TISE
Our dedicated CRM Coordinator at MC² Paramus office, Brandon Tise, proudly embraces his Mexican, Dominican, and Puerto Rican heritage. Infused with the values of respect and hospitality, he extends warmth to his coworkers, treating them like family. Brandon advocates for understanding diverse backgrounds, fostering a safe, appreciative work environment, and adding vibrant hues to new experiences.
JAZMINE TONER
Jazmine Toner, our Associate Sales Account Manager, radiates pride as she shares her Mexican and Irish heritage. Her words echo with appreciation, illuminating the richness of her cultural roots. Jazmine's enthusiasm serves as a beacon, inspiring us all to embrace and celebrate our unique backgrounds.
CAESAR SANCHEZ
Meet Caesar Sanchez, our dedicated Marketing Coordinator at MC² Paramus, proudly representing his Colombian heritage. He treasures the profound unity and resiliency that is engrained across the Americas. In this year's Hispanic Heritage Month, Caesar invites you to not just understand but learn, fostering a deeper appreciation for the rich tapestry of Hispanic cultures.