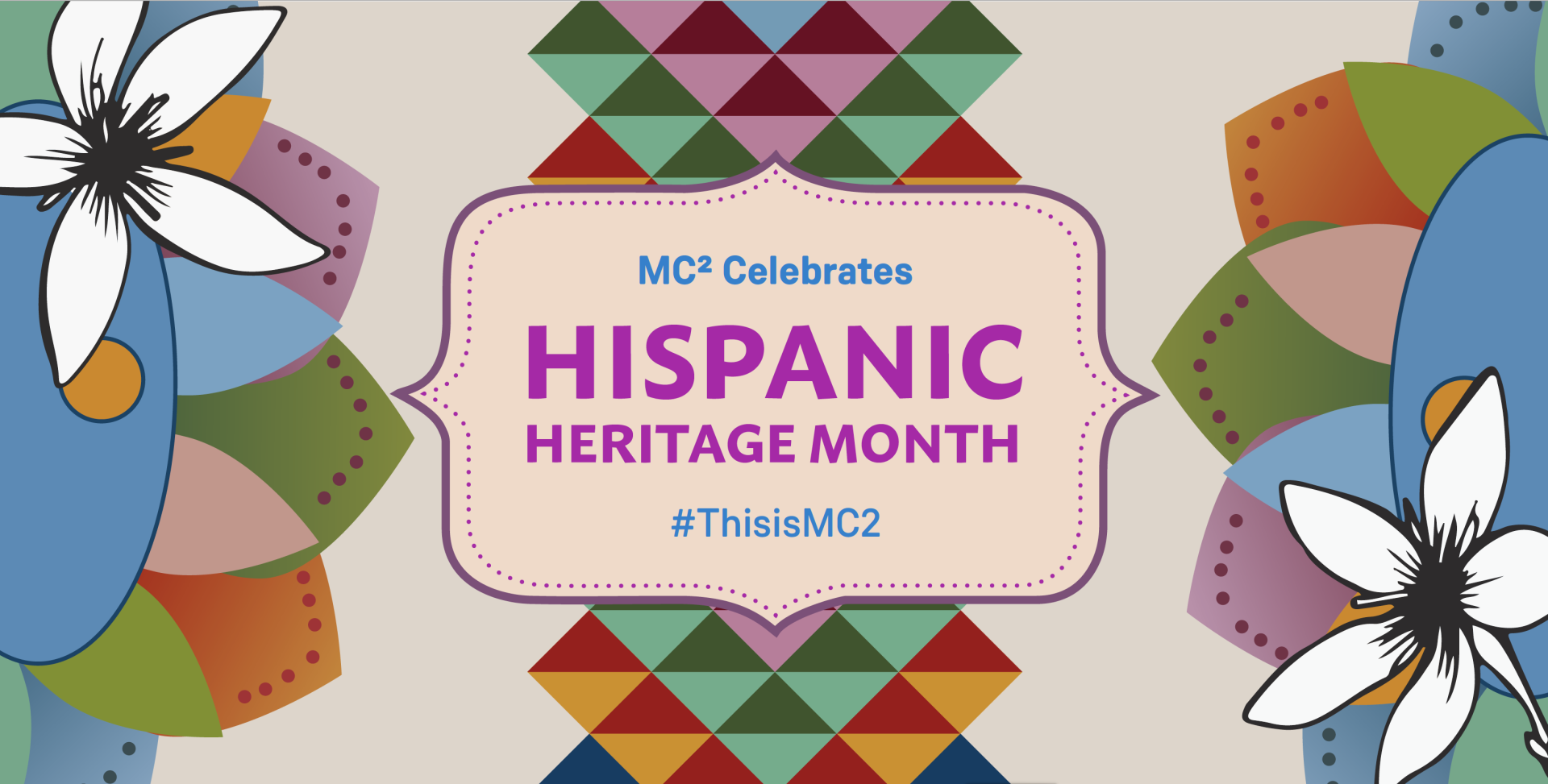 Hispanic Heritage Month 2022 – Valerie Rodriguez
Starting September 15th every year, Americans observe National Hispanic Heritage Month by celebrating the histories, contributions, and cultural influence of American citizens whose ancestors came from Spain, Mexico, the Caribbean, and the Americas. With over 62 million Hispanics living within the United States, it's evident the importance and impact Hispanics have had in our country, society, and home-grown businesses with MC² being no different.
MC² will look to celebrate #HispanicHeritageMonth by spotlighting members of its team coming from Hispanic descent in a series of employee Q&A's telling their stories through video.
Today, we celebrate Valerie Rodriguez, Graphic Designer out of our Atlanta office!
Q: Let's start off with the basics – what is your name and title?
Valerie: My name is Valerie Rodriguez and I am a Graphic Designer here at MC². 
Q: As we recognize our employees of Hispanic descent, tells us about your family's history and cultural background.
Valerie:  I am an American with a Cuban Heritage. I was born in Miami, Florida and my parents were born in Mariel, Cuba (small town/main port).
Q: What does Hispanic Heritage Month mean to you? 
Valerie:  My family and I celebrate our Hispanic heritage all year long. From the way we interact with friends and strangers, to the way we behave as a family. We love and support each other through the mondain days and when we celebrate a birthday, holiday, or just another Church Sunday with a family lunch planned afterwards. 
Q: How have you carried your Hispanic heritage with you to this day?
Valerie: In my home, we adhere mainly to the Cuban traditions. Family holds a very special place in my heart and life. We love and support each other through the ups, downs, and crazy times in life. When I enter my home or family member's home, I first greet everyone with a hug and a kiss on the cheek. Grandma is the matriarch, and everyone has a lot of love and respect for her. When we have a guest, we immediately greet them with "un Cafecito" or a shot of Cuban coffee.  
Also, high level of chivalry is practiced. For example, women eat first and if a lady is standing, the gentlemen do not stay sitting, they quickly stand up and offer her his chair, among many other courtesies.  
Q: Have you felt any impact in your professional career that has benefited from your Hispanic upbringing? 
Valerie: My grandparents and parents came to this country, literally with just the clothes on their back. My grandparents taught my parents about the importance and value of working hard, getting a good education, and being disciplined. In turn, my parents taught my brother and I that there is nothing stopping us if we follow these 3 key principles. Whatever we want to accomplish in this great country of ours, we can.  
Also, as a bilingual employee, the fact that I can speak two languages has helped me a lot with communicating and connecting with a larger audience, especially when I worked in retail.  
Q: What values or traits do you look to incorporate into your day-to-day working with your peers that have carried over from your culture?  
Valerie: My parents taught me about the value of a strong work ethic, having a "never give up" attitude, and being positive; with that, I can achieve anything I want. I want to lead by example and be a light and an asset to those around me. These are my core values. 
To learn more about Hispanic Heritage Month and how you could celebrate/recognize the Hispanic Community, please visit https://www.hispanicheritagemonth.gov