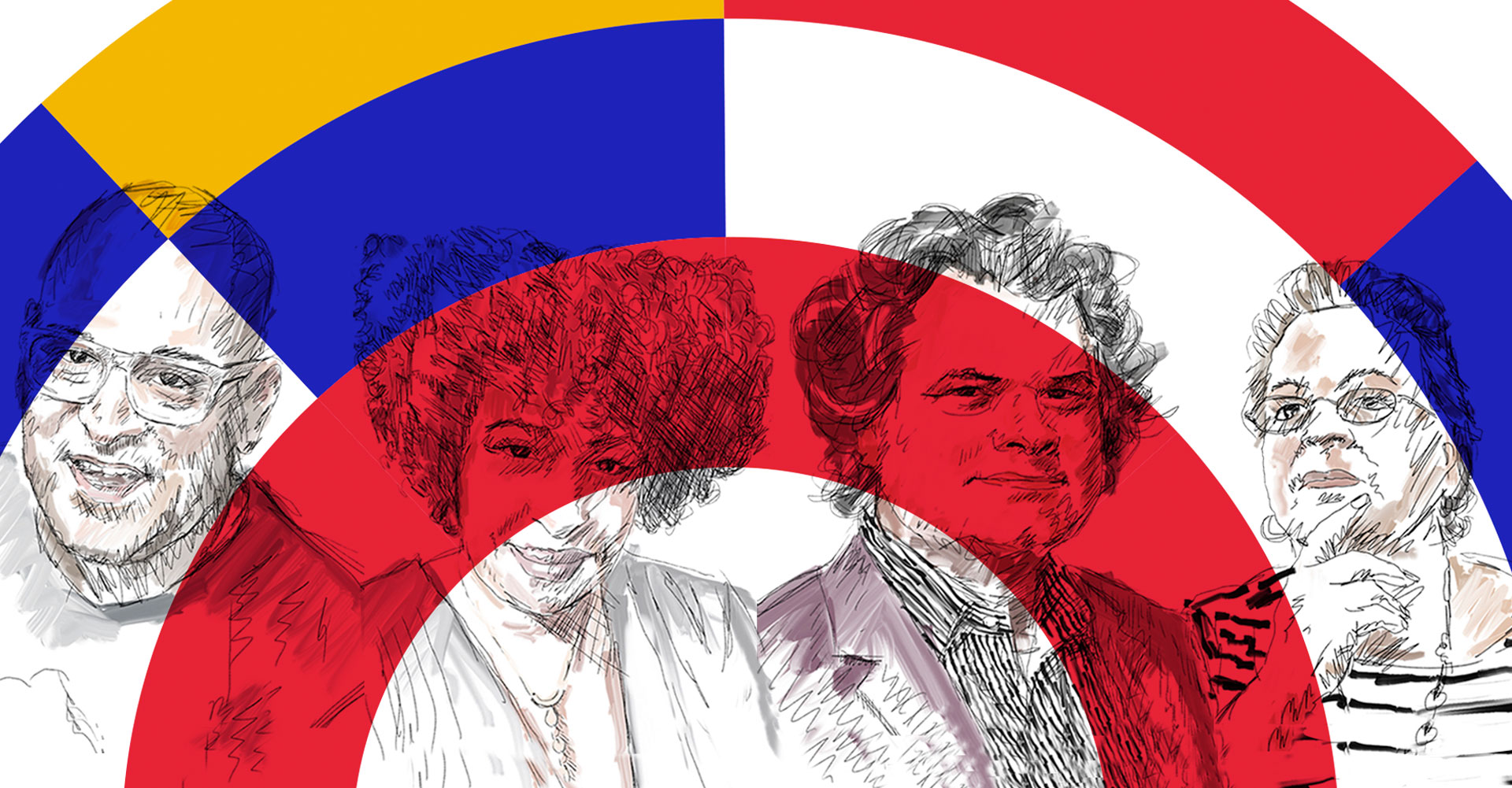 Hispanic Heritage Month with Jose Garcia
From September 15th to October 15th, Americans observe National Hispanic Heritage Month by celebrating the histories, contributions, and cultural influence of American citizens whose ancestors came from Spain, Mexico, the Caribbean, and the Americas. With over 62 million Hispanics living within the United States, it's evident the importance and impact Hispanics have had in our country, society, and home-grown businesses with MC² being no different.
Not sure how you could celebrate Hispanic Heritage Month? Here's a quick guide to get you started!

MC² will be celebrating and recognizing #HispanicHeritageMonth by spotlighting members of our workforce coming from Hispanic decent through a series of employee Q&A's telling their stories through video and/or written format.
This week, we're recognizing Jose Garcia, Purchasing Manager out of our Kingman, Arizona location.
Q: Let's start off with the basics – what is your name and title?
Jose: My name is Jose Garcia, Purchasing Manager MC² for the Southwest Division out of the Kingman, Arizona facility.
Q: Tell us about yourself. How would you identify yourself?
Jose: I come from Mexican decent, but as an individual, people who know me would describe me as a happy, easy going and committed individual. I'm approachable, respectful, funny (most of the time) and a good friend!
Q: What does Hispanic Heritage Month mean to you? 
Jose: In my opinion, Hispanic Heritage Month is a time to look back and reflect on the personal achievements and accomplishments of the people within our culture that have influenced us the most. For me, that would be my parents. My parents immigrated to the United States from Mexico in the early 1970's. Their vision, like most, was an opportunity for a better life through hard work, commitment, and dedication.
Today, my parents are retired and enjoy spending as much time as they can with family and friends. They are both proud nationalized American citizens, but have never forgotten where they came from.
Q: How have you carried your Hispanic heritage with you to this day? 
Jose: I take pride in my ability to be a responsible individual. I learned that from my parents. My mother and father worked very long extended days, so my siblings and I learned quickly that they needed our full support to be successful in their own lives and ultimately, for our own benefit. I bring that same ethnic to work every day. In the job that I am trusted to do, my goal is to provide first-class support to the facilities, my colleagues, and our clients. 
Q: Have you felt any impact in your professional career that has benefited from your Hispanic upbringing? 
Jose: I am reminded of the days as a realtor, living in Northern Illinois. My broker always had special assignments for me within the Hispanic community. He understood the need for an individual like me with bilingual skills, to help those who did not fully understand the real estate market when it came to buying or selling a home. I found it very satisfying to be able to help buyers and sellers to get into their own for the first time or even upgrading them to a more suitable second home. It was a very rewarding experience for me and hopefully I did some good as well.
By the way, that photo that I submitted was from my realtor snap shot (laughs)! I'd like to think that I haven't aged that much, but I suppose only the people that know me would agree or disagree.
Q: What values or traits have you incorporated into your day-to-day working with your peers stemming from your Hispanic culture? 
Jose: As a person in management, I look to put forward a genuine, positive attitude every day. Be the best that you can be and look forward to the best outcome in whatever you do and hopefully others will follow.
To learn more about Hispanic Heritage Month and how you could celebrate/recognize the Hispanic Community, please visit https://www.hispanicheritagemonth.gov