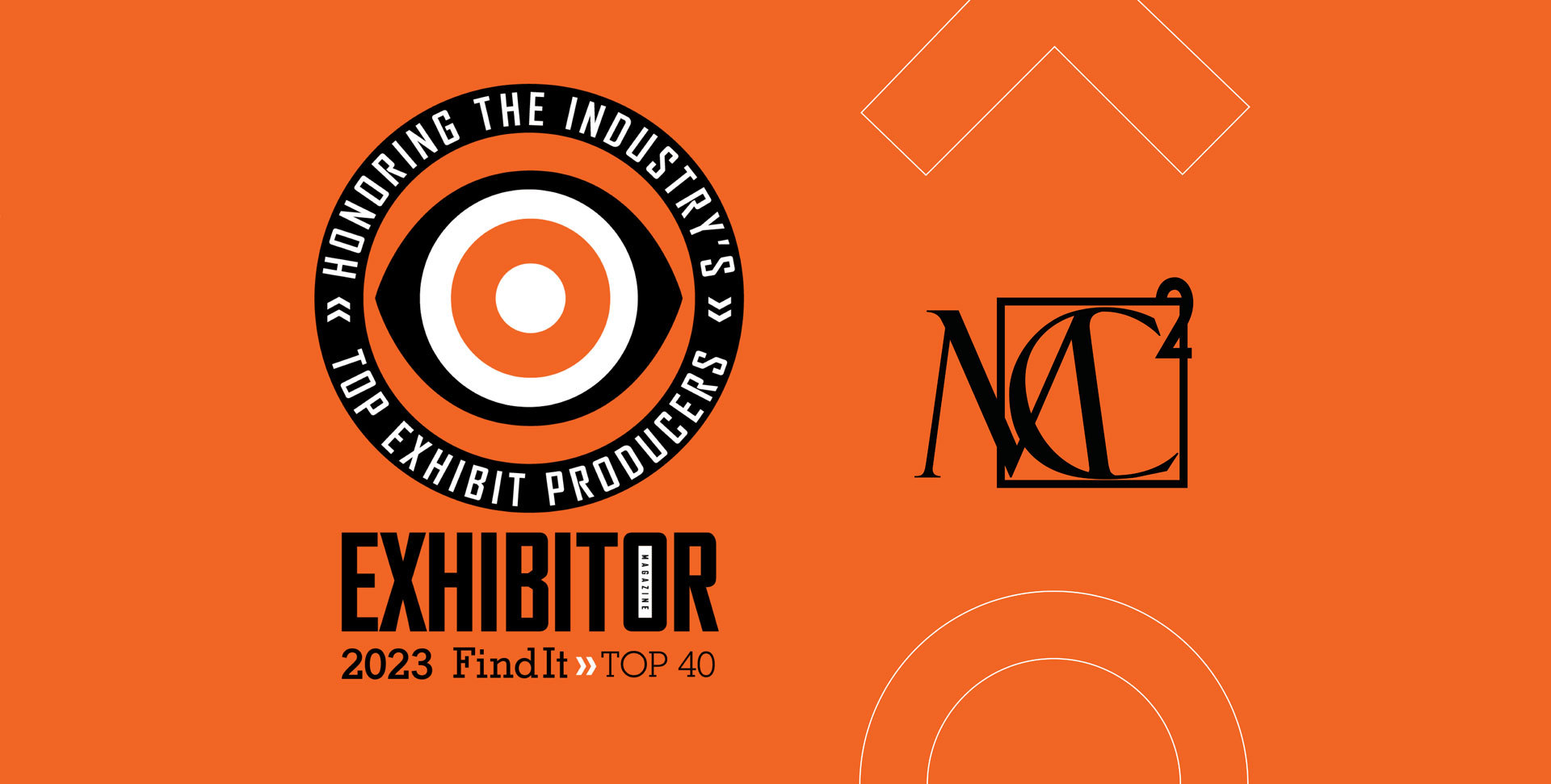 MC² Recognized in EXHIBITOR's Find It Top 40 List
MC² is proud to announce that we have been recognized in EXHIBITOR Group's Find It-Top 40 list recognizing the best Exhibit Producers for 2022. This award highlights our commitment to producing top-quality events that exceed the expectations of our clients. Being named among the event industry's top producers is an honor, and it speaks to our expertise, attention to detail, and commitment in delivering outstanding results.
EXHIBITOR Group and its prestigious publication is renowned for their rigorous selection process and being recognized out of over 500 applicants is a significant endorsement of our dedication. The Find It-Top 40 list is the result of an evaluation process that takes a wide range of factors into consideration, including client satisfaction, innovation, and overall industry impact. This award not only recognizes our past accomplishments but also sets the stage for future successes and opportunities.
We would like to thank our clients, partners, and team for making this award possible, and of course, a special congratulations to all the finalists included in the Top 40 selection!
For any questions, please contact hello@mc-2.com.
XXX