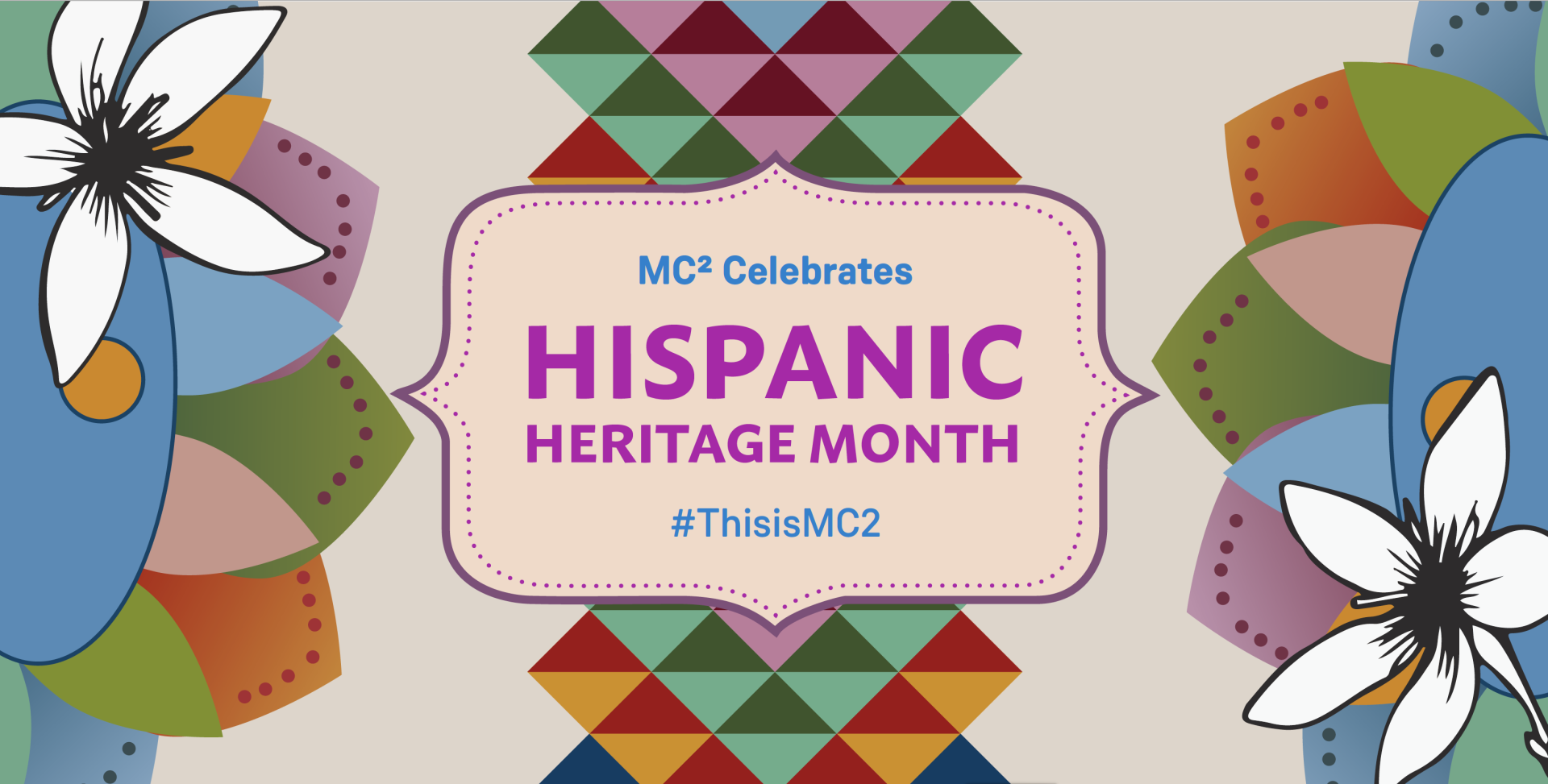 Hispanic Heritage Month 2022 – John Lopez
Starting September 15th every year, Americans observe National Hispanic Heritage Month by celebrating the histories, contributions, and cultural influence of American citizens whose ancestors came from Spain, Mexico, the Caribbean, and the Americas. With over 62 million Hispanics living within the United States, it's evident the importance and impact Hispanics have had in our country, society, and home-grown businesses with MC² being no different.
MC² will look to celebrate #HispanicHeritageMonth by spotlighting members of its team coming from Hispanic descent in a series of employee Q&A's telling their stories through video.
Today, we celebrate John Lopez, Sr. Project Manager out of our Las Vegas, Nevada office!
Q: Let's start off with the basics – what is your name and title?
John: My name is John Lopez and I'm a Senior Project Manager with MC².
Q: As we recognize our employees of Hispanic descent, tells us about your family's history and cultural background.
John:  I am a proud Mexican American. 
Q: What does Hispanic Heritage Month mean to you? 
John: It shows me that America recognizes and celebrates how Hispanic culture has contributed to our shared history and our future dreams.
Q: How have you carried your Hispanic heritage with you to this day? 
John: By celebrating the diversity within my own family. My mom is first generation American and maintains a strong connection with our relatives in Mexico. My father's ancestors left Spain in 1692 to settle in New Mexico as part of the Atrisco land grant. These differences give me a somewhat unique perspective on our shared culture.
Q: Have you felt any impact in your professional career that has benefited from your Hispanic upbringing?
John: I benefited from being in a tight knit Hispanic family when my Uncle Fernando Olea converted his cabinet shop into an exhibit house. He hired me to work in his shop for summer jobs and that turned into my lifelong career.
Q: What values or traits do you look to incorporate into your day-to-day working with your peers that have carried over from your culture?  
John: Mentoring. I consider my coworkers a second family. My culture believes that group success is as important as individual achievements. I enjoy sharing my experience to benefit our team.
To learn more about Hispanic Heritage Month and how you could celebrate/recognize the Hispanic Community, please visit https://www.hispanicheritagemonth.gov