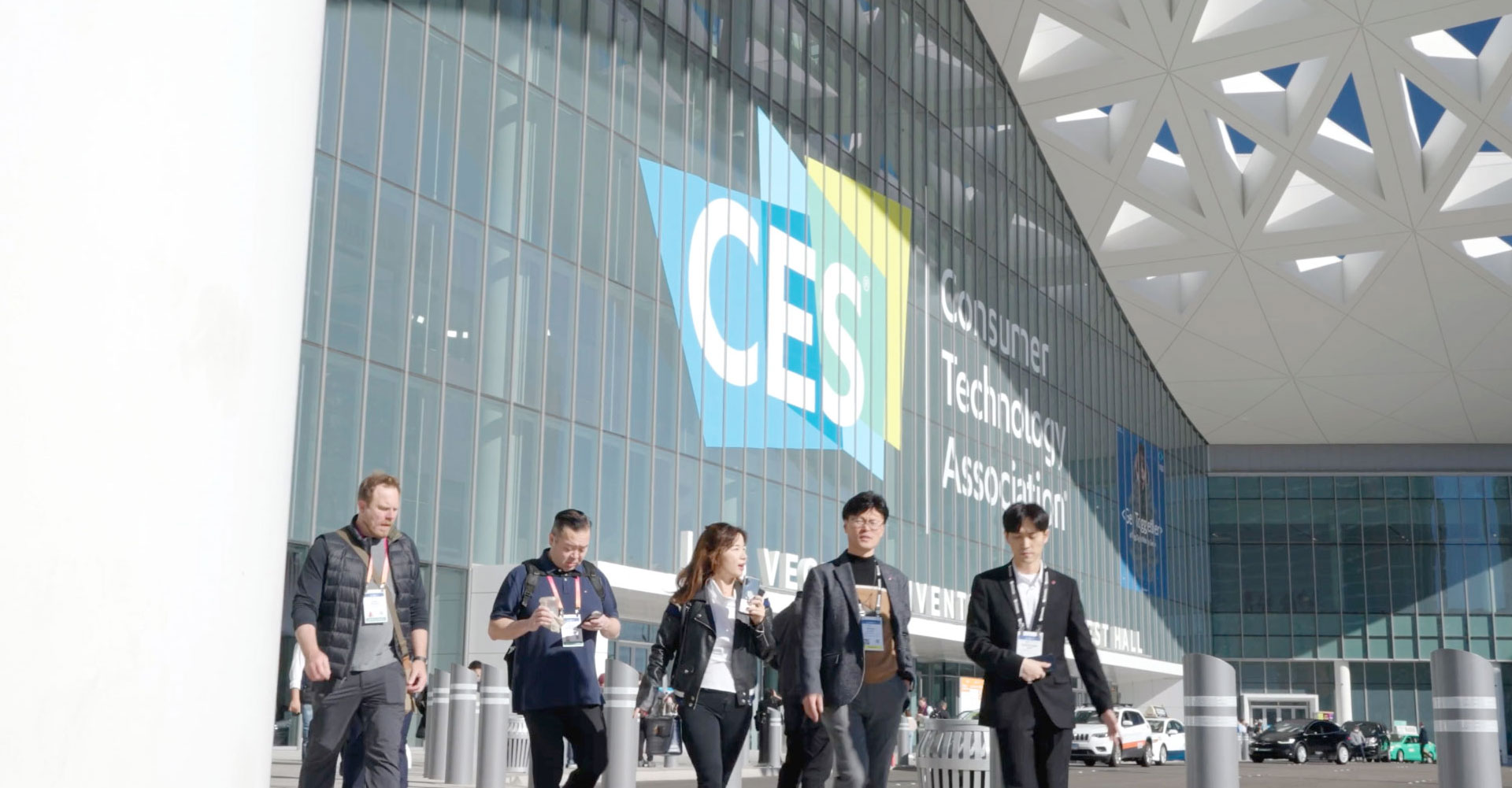 CES 2023: MC²'s Most Decorated Year Yet
PARAMUS, New Jersey — MC2 is pleased to announce four of its client partners have been recognized on EXHIBITOR Magazine's 2023 Best of CES list celebrating the Top 20 exhibitors at this year's Consumer Electronics Show (CES), the most for any agency.
John Deere (Rank #13)
As a leading brand in manufacturing agricultural machinery, heavy equipment, forestry machinery, drivetrains, and more, it still surprises many when they see the recognizable green and yellow upon entering the Las Vegas Convention Center (LVCC). Fast forward to today, and over half a dozen CES Innovation Awards, John Deere has become a staple at CES with its tech portfolio elevating the brand to new heights.
For CES 2023, John Deere partnered with MC2 to champion both design and fabrication for its 100×110 show footprint. The exhibit was designed to cohesively display their newest planting technology known as ExactShot, helping farmers decrease starter fertilizer by 60-70%, and an electric excavator powered by a Kreisel battery improving reliability, safety, and performance on the construction site. After it was all said and done, John Deere ranked #13 on this year's Best of CES list, its 4th appearance in a row. Not bad for an agriculture brand, huh?
Hyundai Heavy Industries (Rank #10)
New to MC2, Hyundai Heavy Industries and its agency of choice, Cheil Worldwide, created a captivating floor presence broadcasting the brand's commitment in creating a sustainable ocean transformation through numerous ocean-related plans dubbed its Ocean Transformation strategies. Spanning over 6,000+ square feet, Hyundai Heavy Industries and five of its sister brands saw themselves walk away with a total of nine CES 2023 Innovation Awards and landing the #10 spot on this year's Best of CES list.
SK Group (Rank #8)
Having the title of Best of the Best is no easy feat, let alone on your debut year to arguably the single most important tech show in the world, but that's exactly what SK Telecommunications, Ltd. did at CES 2022! With the bar set high for this year's appearance, SK went big rolling out the show floor carpet for eight of its business units and ten global partners to display 40+ eco-friendly technologies and products, including its Urban Air Mobility solutions.
SK Group's storytelling was on full display the moment you entered their space with groups of attendees being welcomed into a room showcasing its eco-conscious product line in an immersive experience via image mapping, similar to their breathtaking experience last year. For this year's list, SK Group saw themselves ranked #8 in the Top 10!
Samsung Electronics (Rank #3)
If there's a list of must-see brands at any CES, Samsung is certainly a must-see when it comes to their show presence, product offers, announcements, and more. At this year's show, the end results were no different with Samsung being a showstopper with its 125×290 show footprint in the LVCC's Central Hall. With this year's theme being, "Bringing Calm to Our Connected World," Samsung Electronics and its partner of choice, Cheil Worldwide, welcomed attendees into a bright, luring floor plan focused on not only Samsung's connectivity between tech devices but the connectivity between people and the environment.
This is Samsung's 7th year in a row on EXHIBITOR Magazine's Best of CES list taking the podium as the 3rd best exhibit at this year's CES!
Collaborative Effort
We have always believed a strong approach is built off strong collaborative efforts and CES is the perfect stage to challenge such efforts. The success we have experienced with having four brands in the Top 20, three of which made the Top 10, is a testament to all parties involved, including our clients and partners alike. We would like to thank each and every one of our clients, both listed and not listed in this article, as well as our partners at Cheil Worldwide, NMR Events, Fine Design Associates, Inc., and Racepoint Global.
For any inquiries, please do not hesitate to contact hello@mc-2.com.