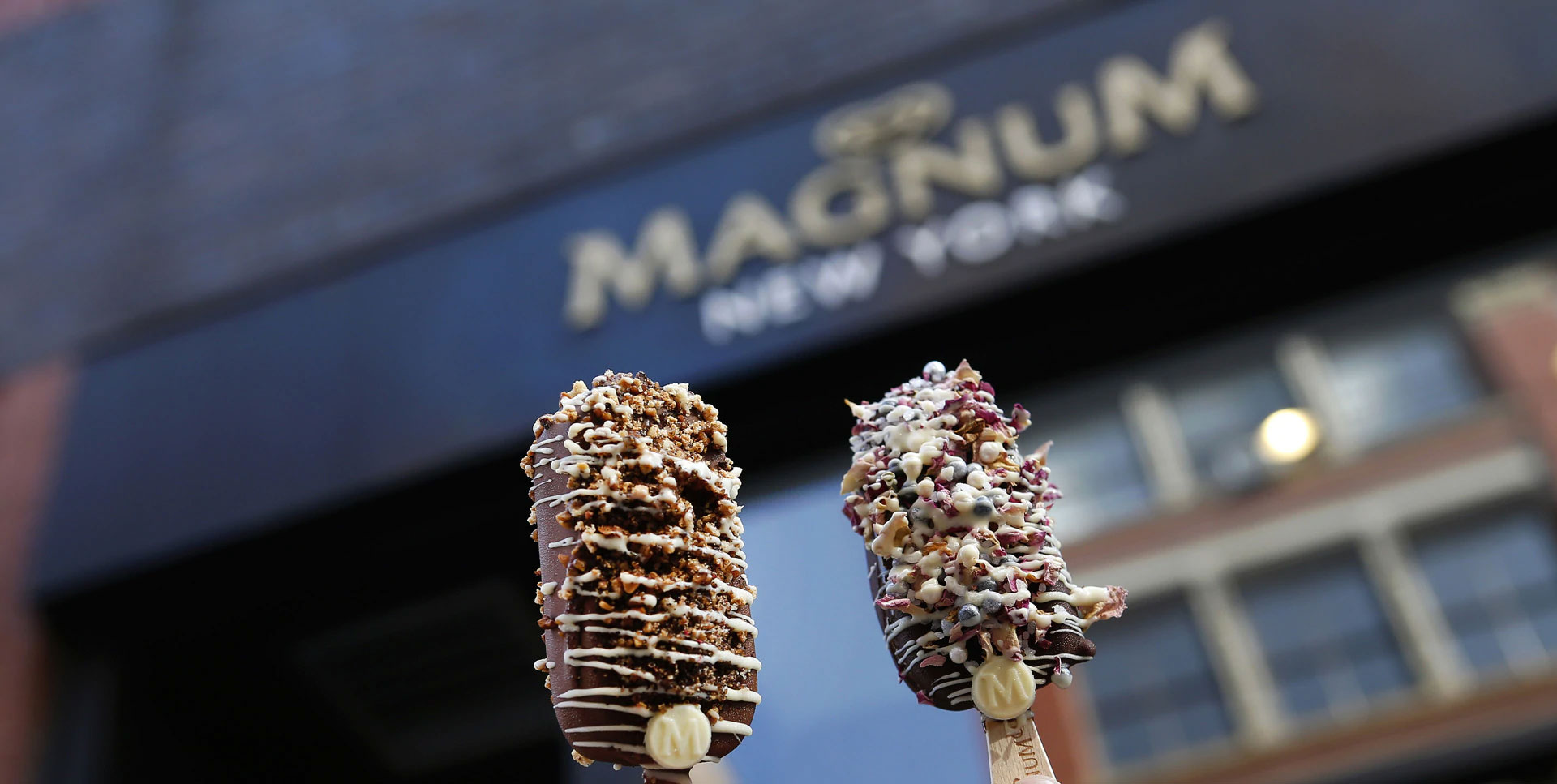 Magnum Ice Cream Creates 200,000 Experiences at a SoHo Pop-up Store
We partnered with Unilever to launch the Magnum Pleasure Store in SoHo, NYC. A vacant retail space in downtown Manhattan was transformed into a sophisticated, social media friendly environment for Magnum Ice Cream fans. Unilever was looking for a partner who was flexible, creative and delivered on-time. We were up for the challenge and responded with our end-to-end temporary retail expertise. With more than 200,000 custom ice cream combinations to choose from, an immersive experience was created that triggered social media buzz among enthusiastic fans, sharing their personal Magnum Ice Cream combinations.
Watch how MC² made the Magnum Pop-up store an unforgettable retail experience.