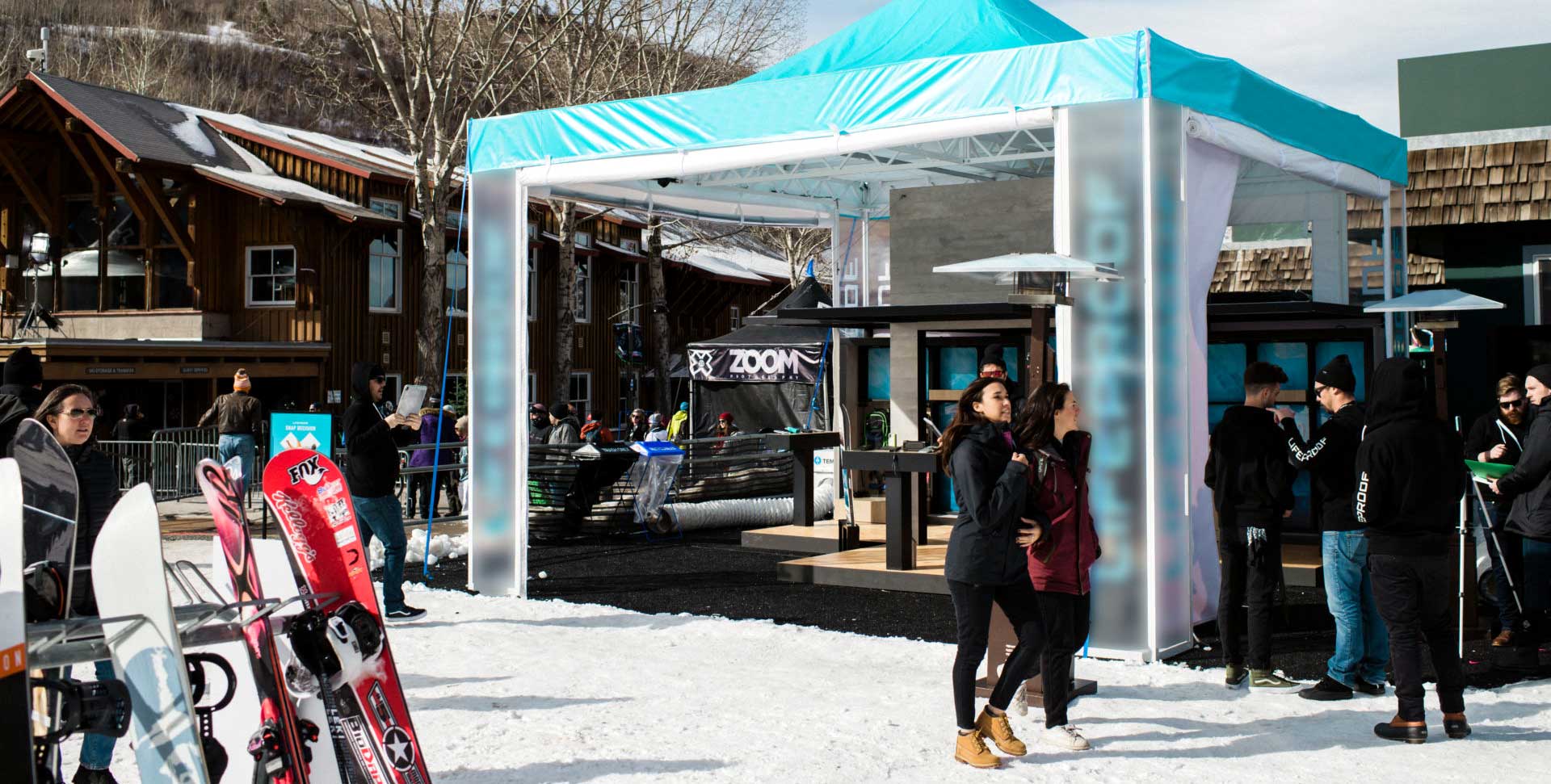 How We Created a Mobile Marketing Solution
Challenge:
Otter Products needed a facile mobile marketing solution. They wanted to expand their interaction with their customers and have live activations in locations where their customers live, work and play. They wanted to do more, go more places, without spending more to have a mobile exhibit. They asked MC² for a solution which would not have to be recreated each time it was deployed.
The Big Idea:
Create an exhibit to "go in a box" … we call it the FlexBox.
The Solution:
Designed and engineered by MC², "FlexBox" is a mobile marketing exhibit which can be used for both indoor and outdoor activations. In other words, it will enable you to Flex Your Brand 😉.
FlexBox provides Otter Products the versatility they need to go everywhere they want to be. FlexBox is a customizable exhibit which minimizes expenses for handling, freight, set up and tear down. Used for both outdoor and indoor activations, the FlexBox can be set up on concrete, sand or even snow.
How it works.
The sides of the FlexBox unfold upward to create the framework for overhead canopies. Fabric panels are added to the overhead frame to create a roof for shade in outdoor activations. The center tower with the branding is motorized to move up and then the overhead canopies are attached to finish opening the box. Three additional flooring sections are added to increase square footage. Two back wall shelving units are placed into position on top of the flooring for product display areas. The back wall graphics are slid behind the shelves in their own track. They are made of outdoor banner material to withstand any weather conditions. Pedestal counters are bolted into place and shelf units and cabinets are installed in the back wall sections for product displays.
FlexBox can be moved with a fork lift and all additional pieces are loaded onto three skids.
Results:
Otter Products has already used the FlexBox at the Winter X-Games in Aspen and also on the trade show floor at a recent conference in South Carolina. They will use FlexBox for the Summer X-Games to be held at the Minnesota Vikings Stadium in Minneapolis and also a customer activation on a beach in California. Otter Products is thrilled with the results and are meeting more customers as a result of having the flexibility to have activations anywhere the FlexBox can go. And the FlexBox can go anywhere.
The Visual Proof:
On the trade show floor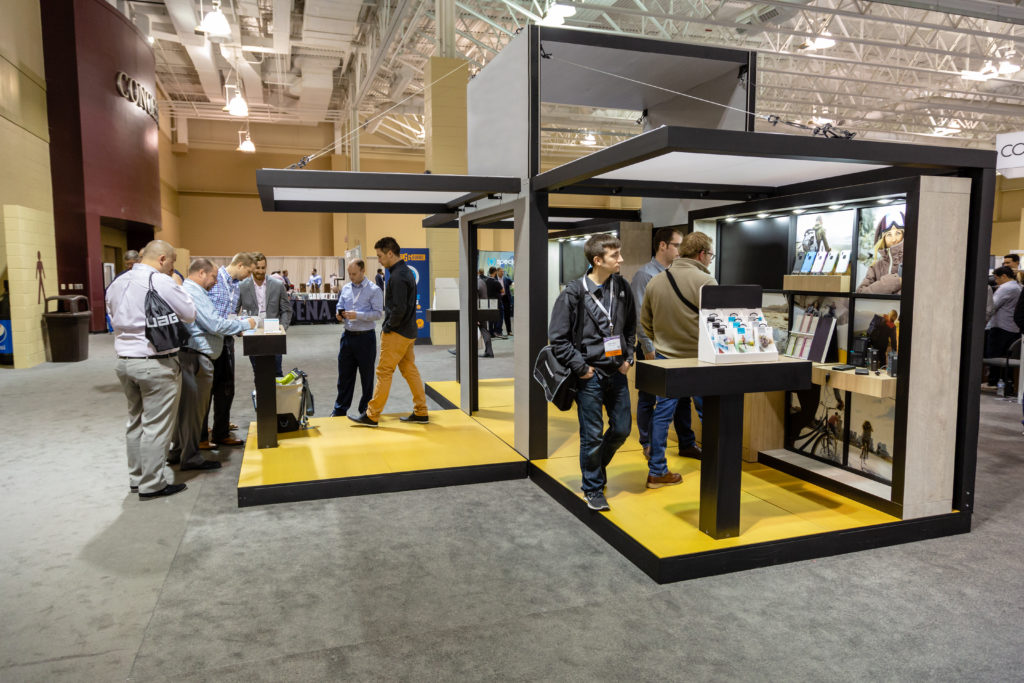 Off the trade show floor