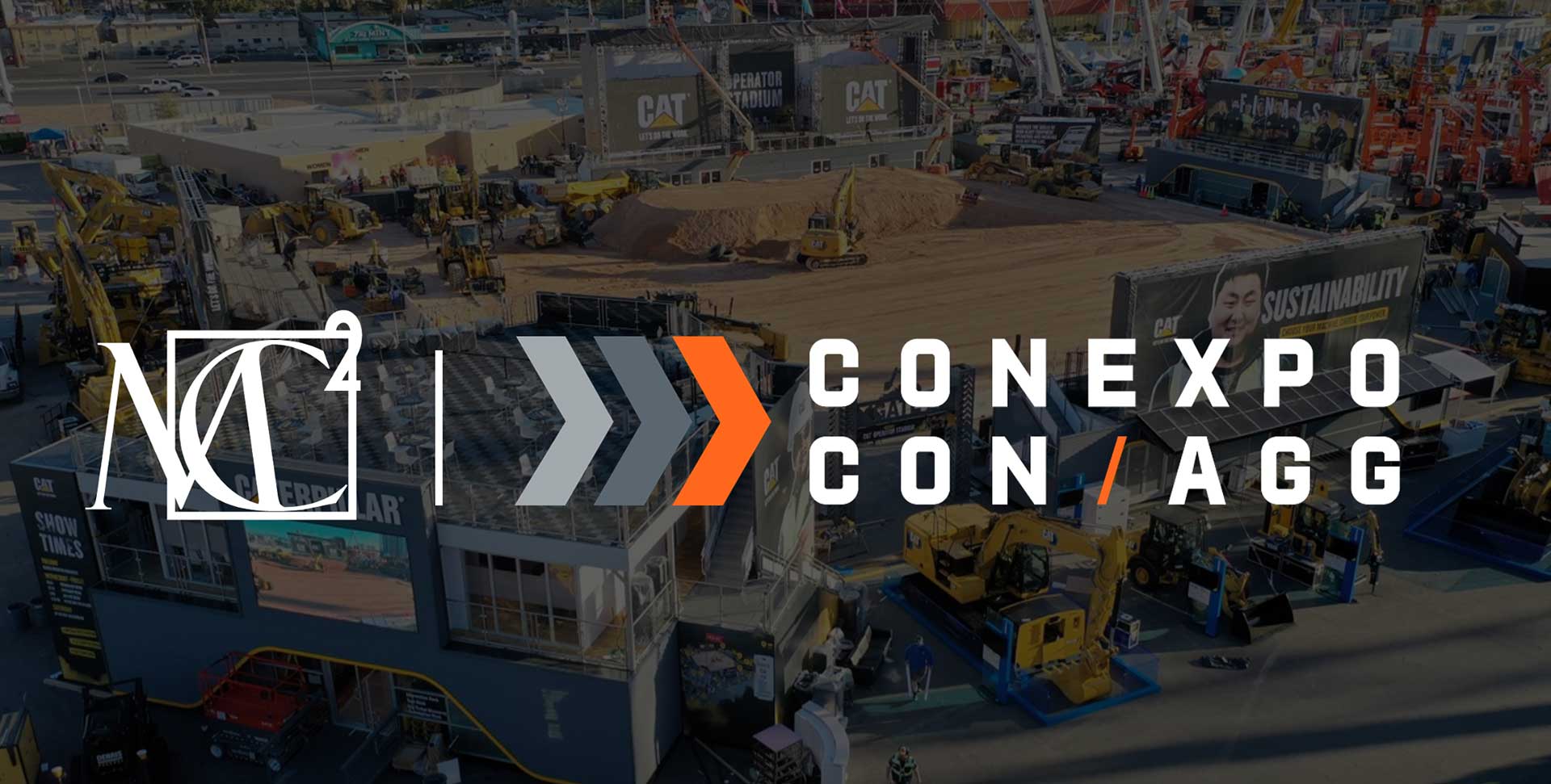 That's A Wrap on CONEXPO-CON/AGG 2023
PARAMUS, New Jersey — After a three year wait, CONEXPO-CON/AGG 2023 was in full swing and the numbers are in; they're BIG! Over 140,000 attendees graced this year's show seeing a 6% increase since its last installment in 2020. With its enhanced attendee presence, 2,400+ exhibitors from 36 different countries were front and center from March 14-18 at the Las Vegas Convention Center (LVCC).
In case you missed it, here's what MC² was a part of!
Day One Recap: Mack Trucks & Volvo Construction Equipment
To start, let's take a trip into the LVCC where Mack Trucks welcomed each show attendee as they walked into the South Hall. Our client positioned its brand in a 45×80 exhibit space as they showcased eight trucks, engines, and ores as part of its latest product line.
Next, let's head outside of the LVCC walls and onto the highly-anticipated Festival Grounds where Volvo Construction Equipment championed its 220×250 exhibit space used to connect with their community through a simple, easy-to-navigate journey exploring and sharing what's in store for the brand in 2023 and beyond.
Day Two Recap: John Deere & Otter Products
Long time customer of ours, John Deere, took the stage in the LVCC West Hall with its 100×100 show presence. Our client leveraged its exhibit space with a multi-purpose booth highlighting John Deere's Power Systems and its Enterprise Future Technology using four interactive fixtures that were sure to grab your attention.
Not far from John Deere was another longstanding client of ours, Otter Products, located in the LVCC North Hall. Our client utilized its minimalistic 10×20 space to promote the latest in construction accessories from protective smartphone cases to its touchscreen-compatible gloves.
Day Three Recap: Doka USA, Yanmar, Mitsubishi Materials, & Optibelt
To conclude our three-day coverage, our focus turns to four additional clients starting with Doka USA strategically located outside of the LVCC North Hall in the Diamond Lot covering a 3,000 sq. foot 50×60 outdoor presence. In its space, Doka representatives looked to impress with its latest scaffolding products, form work and shoring portfolio, digital services, and numerous highlights ready to hit the market!


Attendees could find Yanmar ASV (70′ x 125′), Mitsubishi Materials USA (20′ x 20′), and Optibelt (10′ x 20′) scattered throughout the LVCC South, North, and West Halls. Each client provided its own highlight for show attendees from the latest in power transmissions under the Optibelt line, dozens of machines and attachments in Yanmar's 7,880 sq. ft. show presence, and Mitubishi Materials' Rock Tools Group state of the art equipment for underground construction drill bits.
We would like to thank our partners, customers, and of course, our workforce for the continuous support and hard work making this year's show one to remember for all parties.
Now, we wait for CONEXPO-CON/AGG 2026!
For any questions or to share your feedback, please email marketing@mc-2.com.